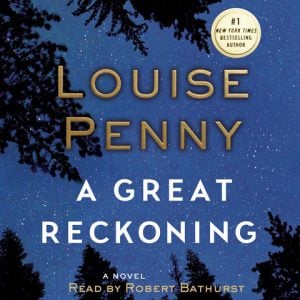 Once a year, the mystery community gathers for Bouchercon, the world mystery convention. This year, writers and readers of the popular genre met up October 12-15 in Toronto to celebrate everything mystery. There were panel discussions, auctions, signings, parties, and more. Several different awards are presented throughout the Bouchercon weekend each year, including the fan-voted Anthony Awards, Mystery Readers International's Macavity Awards, and Deadly Pleasures Mystery Magazine's Barry Awards.
This year, Louise Penny's A GREAT RECKONING, the twelfth Three Pines mystery, made a grand sweep in the best novel category, taking home all three awards. Penny was also the convention's guest of honor. The audiobook world loved A GREAT RECKONING as well. It earned an Earphones Award and was an Audie Award nominee in the mystery category. If you missed this one, time to get it loaded up on your iPod. Robert Bathurst had big shoes to fill with the loss of Ralph Cosham, and he succeeded.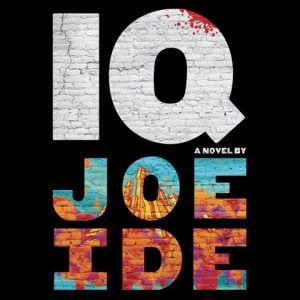 Another big winner over the conference weekend was debut author Joe Ide. He took home the best first novel Anthony and Macavity awards for his phenomenal novel, IQ. And like A GREAT RECKONING, the audiobook community loved it as well. Sullivan Jones's narration earned an Earphones Award and an Audie nomination in the mystery category. As Ide was celebrating IQ's success he was also preparing for the October 17th release of the sequel, RIGHTEOUS.
A couple other titles receiving awards during Bouchercon were Adrian McKinty's RAIN DOGS—winner of the Barry Award for best paperback—and Joseph Finder's GUILTY MINDS—Barry Award winner for best thriller. RAIN DOGS is the fifth book in McKinty's highly acclaimed Sean Duffy series so brilliantly narrated by Gerard Doyle (and that I gushed about in this earlier blog post). And GUILTY MINDS continued Finder's Nick Heller series that Holter Graham delivers with a golden tongue.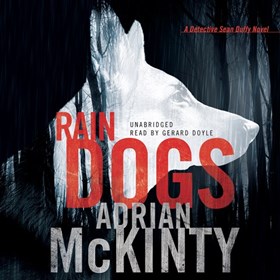 Not yet available on audio is James Ziskin's Ellie Stone historical mystery series. But after HEART OF STONE's (book four in the series) impressive showing at Bouchercon—an Anthony Award for best paperback original and the Macavity's Sue Feder Memorial Award for Best Historical Novel—maybe it's time for this series to be on audiobook!
Congratulations to all of the winners at Bouchercon. When the storytellers win, their audiences win as well. Happy listening!