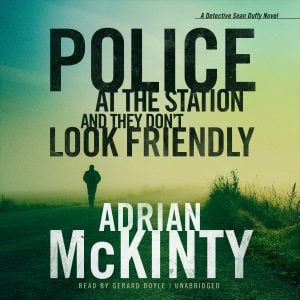 Did you know that it's Mystery Series Week? I stumbled on this little gem while doing some research and learned that Purple Moon Press, a small independent publishing company, created Mystery Series Week to celebrate those continuing characters who return time and again to solve the case. It's celebrated annually during the first full week of October. After all these years, I'm still learning something new every day.
I warn people when they start asking me for recommendations that I can talk for a long time about books and audiobooks I love. This is especially true of series. I have my reliable go-tos, my new discoveries, my new-to-me discoveries, and some that I dip into every now and again when the mood strikes me.
I was glancing back over the series I've highlighted so far here at the AudioFile blog. There have been female sleuths (Sara Paretsky's V.I. Warshawski), non-American crime fighters (Adrian McKinty's Sean Duffy), damaged detectives (James Lee Burke's Dave Robicheaux), and a little of everything else in between. And I'm sure I'll continue to highlight great crime series. But in honor of this little-known week, I want to mention some series I love that maybe don't get quite as much notice as others do.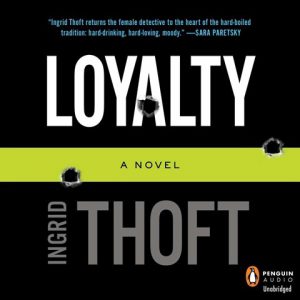 I'm a sucker for humor in my mysteries. Sometimes humor can go over the top and other times, it's smart and insightful. A well-crafted, humorous mystery is not an easy feat. Performing it is equally challenging. Lou Berney's GUTSHOT STRAIGHT, performed by Edoardo Ballerini, masters the humor and makes it look oh-so-easy. I'm anxiously awaiting the third installment in Berney's Shake Bouchon series.
I also appreciate female characters with gumption. I have very little patience for the "damsel in distress" trope, so spitfires like Ingrid Thoft's Fina Ludlow and Jennifer Kincheloe's Anna Blanc get me cheering.  Go get 'em, ladies!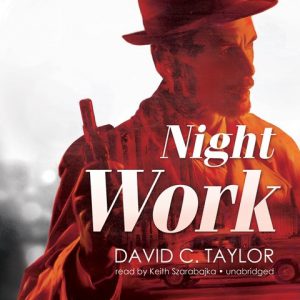 Historical mysteries are fascinating to me. I usually end up Googling after listening to find out what parts of the book are true and what parts are the author's imagination. I'm astounded with the seamless way they're merged in a great historical. David C. Taylor is a master at this. His Michael Cassidy series is narrated by Keith Szarabajka, and both audiobooks have blown my socks off.
As much as I read and listen, I still have a ridiculously long list of authors and series I want to try but haven't gotten to yet. I'm embarrassed to say that Jacqueline Winspear's Maisie Dobbs is high on that list. Allen Eskens's Max Rupert series is another strong contender. How about you? What are some of your favorite series that you think don't get enough recognition? Any you're hoping to try in the near future? Maybe Mystery Series Week is the perfect time to take one for a spin.