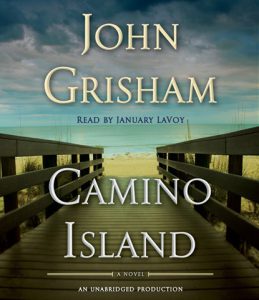 The mystery genre is full of outstanding series. Devotees wait patiently, pre-order the next audiobook, and rush to grab new installments on their release dates. But the genre also includes a solid selection of great standalones. Some authors make pretty much their entire careers out of standalones, simply ready to bid the characters adieu at the end of a single book. The stories have been told, and it's time to move on. Other authors sprinkle standalones throughout their oeuvres; this is a great way to discover those authors if you're reluctant to jump into a series mid-way. Some authors, like Robert Crais, write standalones and become attached to the characters so they pull them into their regular series after the standalone. Of course, in the case of Carol Starkey (DEMOLITION ANGEL), she may have just demanded to join Elvis Cole and Joe Pike.
As someone with an extra-healthy appreciation for the genre, I have favorites in both realms. Alafair Burke's THE EX, read by Xe Sands, and Michael Koryta's THE RIDGE, read by Robert Petkoff, are two I often recommend when people ask. But for myself, I like to keep an eye on what our AudioFile reviewers are enjoying so I can increase my own list of titles to listen to. You can never have too many audiobooks, right? One that's high on that list right now is John Grisham's newest release, CAMINO ISLAND. Narrator January LaVoy earned an Earphones Award for her reading of this one. Since I'm a fan of both LaVoy and Grisham, it's definitely on my list for summer listening. How about you? What good standalone mystery on your list are you looking forward to?
Hunting for more mystery audiobooks? Start here!