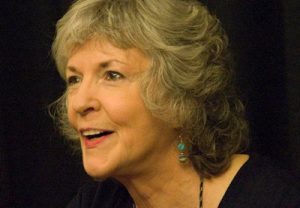 Sadly, the crime fiction world lost a great writer at the end of 2017. After a two-year battle with cancer, Sue Grafton passed away on December 28th. The CWA Cartier Dagger recipient and MWA Grand Master did more than contribute the Kinsey Millhone series of alphabet titled mysteries. She changed the face of private eye novels and broke the glass ceiling for female crime fighters. Prior to her Kinsey Millhone series, PI fiction was populated mostly by tough male characters. So the entrance of a thirty-something, twice-divorced woman was significant and groundbreaking.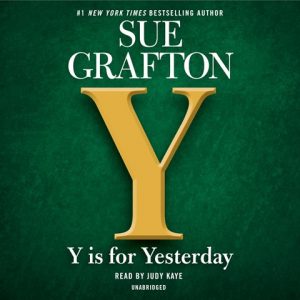 Grafton explained in an interview that instead of the man-of-steel type character, she "… [found] it more interesting to see what the constant exposure to violence and death really does to a human being, how a person incorporates that into their psyche." And in doing so, she influenced a whole new generation of mystery writers.
Inspired by a gory alphabet book by Edward Gorey called THE GASHLYCRUMB TINIES, Grafton titled her eighth novel A IS FOR ALIBI, and introduced the world to Kinsey in 1982. 2017 saw the publication of Y IS FOR YESTERDAY, and her family is quoted as saying, "as far as we in the family are concerned, the alphabet now ends at Y." There won't be anyone hired by the estate to finish the alphabet. This series was Sue Grafton's alone, and it will be laid to rest with her.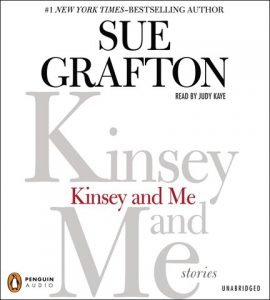 Narrator Judy Kaye has long been the voice of Kinsey Millhone in the audiobooks of Grafton's series, and she's shared in interviews that, "Kinsey has become my best friend . . . From the moment I met her, I felt a kinship. I love Kinsey and her take on the world." Kaye even bought Saucony running shoes because they were Kinsey's favored shoe.
Grafton will be missed by writers and readers alike, but her imprint on the genre will last forever. She helped to mold it and make female heroes a common sight. She served as a role model for both male and female writers, and her influence will be detected in generations of mysteries still to come.
Rest in peace, great lady. Thank you for your amazing work — you will be dearly missed.