Saturday is Earth Day, and since I'm a bit of an environmental enthusiast, I thought it fitting to celebrate with some of my favorite mysteries featuring crime solvers who are passionate about the planet. They're park rangers and game wardens and wildlife specialists encountering murder and mayhem amid the beauties of nature. And they sure do find plenty of mischief to keep them busy.
One of the ground-breakers in this sub-genre of mystery is, of course, Nevada Barr. She introduced her spitfire protagonist, National Parks Ranger Anna Pigeon, back in 1993 with TRACK OF THE CAT. Since then, Anna has traversed the American landscape in National Parks across the country. 2016 brought the 19th Anna Pigeon novel, BOAR ISLAND, alongside the 100th anniversary of the National Parks Service. Seasoned veterans Barbara Rosenblat and Joyce Bean have narrated the majority of the series in audiobook, giving
series devotees a consistent voice for Anna Pigeon and bringing the beauty of Barr's settings to life. Have you checked out this series? Do you have a favorite?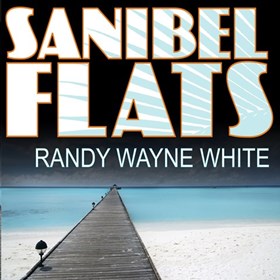 Randy Wayne White takes us off dry land with his marine biologist protagonist Doc Ford. White had his own experiences with sea life while working as a fishing guide on Sanibel Island, so fittingly, Doc Ford's first appearance was titled SANIBEL FLATS in 1990. Last month, his 24th adventure launched—MANGROVE LIGHTNING. I have a special affinity for this series partly because one of my favorite narrators has performed the majority of the series: George Guidall. There have also been recordings from two other seasoned greats in the mystery genre, Dick Hill and Ron McLarty.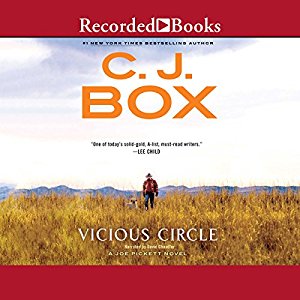 Of course I would be terribly remiss if I didn't mention C.J. Box's Wyoming game warden, Joe Pickett. Box introduced Pickett in 2001 with his debut, OPEN SEASON. Last month Pickett returned in the seventeenth installment for the series, VICIOUS CIRCLE. David Chandler has been along to supply Pickett's voice since the very beginning. And the amazing landscape of his Wyoming home gives Box plenty of nature in which to wreak havoc.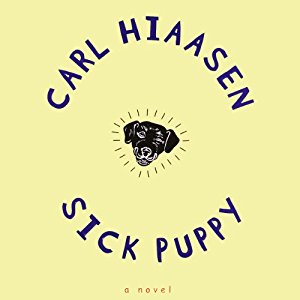 This is just a small snapshot of the mysteries that embed themselves in the jobs connected to nature and wildlife or environmental issues. Thrillers make use of issues like toxic poisonings (John Grisham's THE APPEAL) and even the more humorous mysteries can have an ecological theme (Carl Hiaasen's SICK PUPPY).  What are some of your favorites in this realm of mysteries and suspense? Any you wish were on audio but aren't? I'd love to see Robert Greer's ASTRIDE A PINK HORSE or Kirk Russell's John Marquez series recorded for audio.