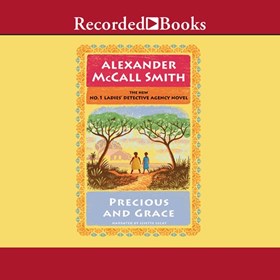 Recently I've had a couple of different reasons to try to find recommendations for softer crime audiobooks, and I've discovered it rather challenging. Are you a cozy or traditional mystery fan who has a difficult time finding the books you want on audio? Is the audio publishing industry missing an untapped well here? I decided to do a little digging, this time making note of my findings.
A friend has an elderly mother she wants to ply with audiobooks. Her mother's vision is too bad to read print books now. She told me her mother would like mysteries but they needed to be on the "nicer side." In other words, no graphic violence or sex, easy on the language— basically your cozy subgenre.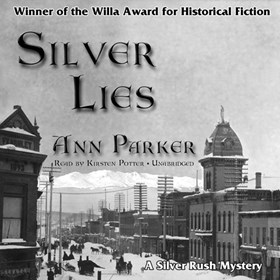 My usual reaction is to recommend Louise Penny's Three Pines series, Chris Grabenstein's John Ceepak series, or Craig Johnson's Walt Longmire series. These aren't cozies; they're traditional mysteries, but they are on the softer side. That bit me in the butt the last time I did it because while they are tamer when it comes to sex and violence, the language is still an issue. Recommendation: fail. Back to the drawing board.
A hot series now in the mystery community is Catriona McPherson's Dandy Gilver historicals, but I couldn't find any sign of those on audiobook. David Handler's Berger & Mitry series is one I've wanted to read for some time, but hoped to find the audios so I could listen instead. I can't find any of that series on audio either. (You can, however, get his older Stewart Hoag series on audiobook.) Rochelle Staab? No. Gabriella Herkert? Not her either. No Rosemary Harris, Meredith Cole, Jeff Cohen, or Cathy Pickens. (Note, you can find Jeff Cohen writing as E.J. Copperman.)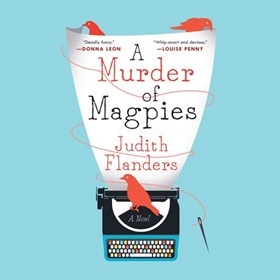 I found some incomplete series like Stephanie Barron's Jane Austen mysteries, Bill Crider's Sheriff Dan Rhodes mysteries, and Sue Ann Jaffarian's Odelia Grey mysteries. But it's frustrating to get caught up in a series only to find books missing.
So what recommendations have I come up with so far? If you like a good P.I., how about checking out Alexander McCall Smith's The No. 1 Ladies' Detective Agency? Lisette Lecat performs the entire series. Is western more your speed? Steve Hockensmith's Holmes on the Range series, narrated by William Dufris, is great fun. I would like to see Hockensmith's new Tarot Mystery series narrated, though. Looking for something more historical? How about Ann Parker's Silver Rush series, read by Kristen Potter? In the more paranormal realm, maybe try Juliet Blackwell's Witchcraft Mysteries or Haunted Home Renovation series. Both are performed by Xe Sands.
And I'm hoping you all can help us compile a good list of amateur sleuths in the comments, but one I personally enjoy is Judith Flanders's Sam Clair.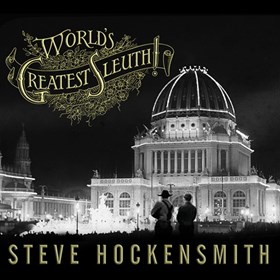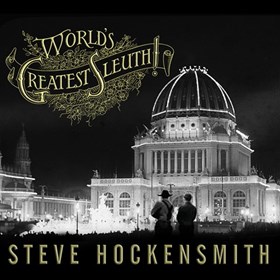 Now it's your turn. What's your favorite cozy mystery on audiobook? And what's one you'd love to see become available on audio that currently isn't – or maybe it's only available on good old cassette tape. Have you run into any of those? Let us know!