No matter your preferred sub-genre in the mystery/thriller realm, February has a slew of exciting new releases for us crime fiction audiobook junkies. I've rounded up a cross-section of these new releases to share, and I'd love to hear what you're most excited about getting your ears on this month. Let's take a look: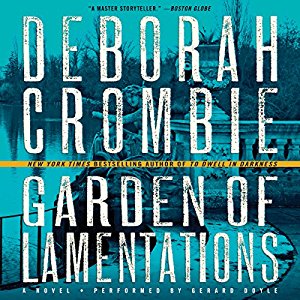 Deborah Crombie continues her Duncan Kincaid and Gemma James series  with installment number seventeen, GARDEN OF LAMENTATIONS (February 7, HarperAudio). Series fans will be delighted to investigate the suspicious deaths in a private garden in Notting Hill as read by Gerard Doyle, who has capably covered the previous four novels in this series.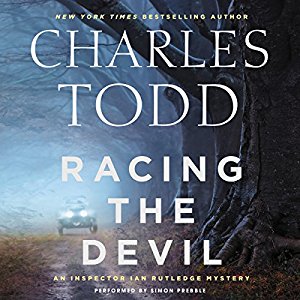 Historical mystery lovers can head back to the early twentieth century with Charles Todd's Inspector Rutledge in RACING THE DEVIL (February 7, HarperAudio). Simon Prebble, no stranger to the Rutledge series, once again gives voice as the Scotland Yard inspector investigates a strange automobile accident.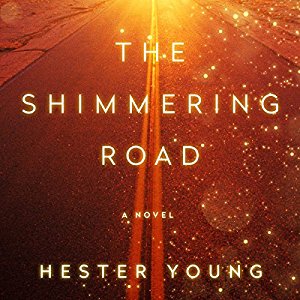 For those who like a dash of paranormal with their crime, Hester Young follows up her amazing 2015 debut, THE GATES OF EVANGELINE, with THE SHIMMERING ROAD (February 14, Penguin Audio). The versatile January LaVoy returns for this second installment in Charlotte Cates' story as she receives more chilling messages from children in her dreams. But instead of a swamp in Louisiana, Charlie and her partner are headed across the border to Mexico.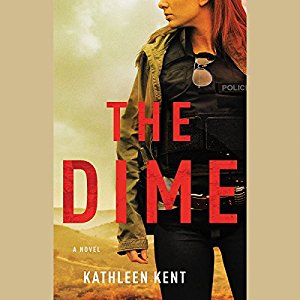 Dipping her toes in the mystery waters is Kathleen Kent, best known for her historical novels. THE DIME (February 14, Hachette Audio), however, is set squarely in present-day Dallas with tough-as-nails police detective Betty Rhyzyk. She's a New York transplant, and Dallas is going to put her to the test. Cynthia Farrell, who is no stranger to the female law enforcement protagonist, narrates.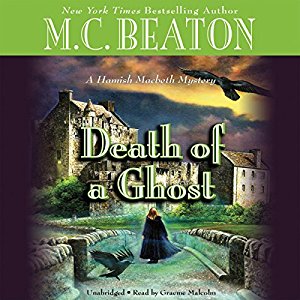 On the cozier side of the mystery coin, M.C. Beaton is releasing the 33rd Hamish Macbeth mystery, DEATH OF A GHOST (February 21, Hachette Audio). If you're new to this series, there's plenty of backlist to keep you busy as you wait for the 34th title to come out on audiobook. Series regulars will be delighted to hear Graeme Malcolm narrate as Hamish and Charlie spend the night in a castle to determine exactly what is haunting it.
This is just a snippet of the rich list of new mystery/thriller audiobooks releasing in February. There is certainly something for every crime fiction fan. Share with us in the comments the titles you're most excited to hear this month!