This past weekend was lauded as Sherlock Holmes weekend. It's a regular celebration for the folks in Cape May, NJ, and Cambridge, OH. In the crime fiction world there is plenty of reason to celebrate. The beloved sleuth and his revered creator, Sir Arthur Conan Doyle, have shaped literature—especially the mystery genre—for ages and continue to do so even today.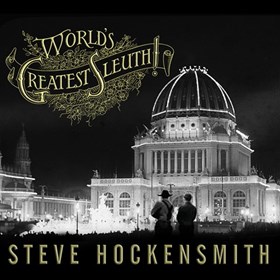 For those who somehow managed to get through high school English courses without some exposure to the great Holmes, there are plenty of recordings of the novels and stories, like those Aurelia mentioned in her October post about her love of Sherlock. But for those who have read, reread, listened, watched, and maybe even enacted Doyle's detective, here are some modern works he inspired to feed your hunger for the brilliant, deducing investigator.
Steve Hockensmith takes a fun twist with his Holmes on the Range series. Including novels and short stories, he parallels his Amlingmeyer brothers in the American West with Holmes and Watson across the pond. The series currently includes five novels, all narrated by William Dufris, and a collection of the shorts called DEAR MR. HOLMES, narrated by Barry Campbell. Hockensmith also reports that a new Holmes on the Range mystery is in the works!
Laurie R. King introduced Sherlock Holmes to her protagonist, Mary Russell, and life was never the same for the curmudgeonly detective. King's series includes fifteen novels, often narrated by Jenny Sterlin, as well as a collection of the short stories and novellas—MARY RUSSELL'S WAR.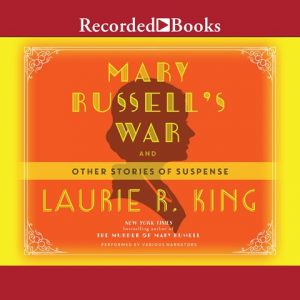 King's extensive work with her Sherlock-inspired series has also led her to edit several anthologies of stories inspired by Holmes, including A STUDY IN SHERLOCK, IN THE COMPANY OF SHERLOCK HOLMES and ECHOES OF SHERLOCK HOLMES. The collection of authors, both in and out of the genre (hello, Neil Gaiman), contributing to these anthologies is a small indication of his enormous influence. By the way, Neil Gaiman's Holmes-inspired short, "The Case of Death and Honey" also appears in his story collection TRIGGER WARNING—double treat, a Holmes story narrated by Gaiman. Jackpot!
The Conan Doyle estate commissioned Anthony Horowitz to continue the Sherlock canon. That resulted in the HOUSE OF SILK and MORIARTY. Craig Johnson, who often includes connections to famous literary works in his Walt Longmire series, worked Sherlock into AN OBVIOUS FACT. Walt's best friend, Henry Standing Bear, borrows Walt's copy of ADVENTURES OF SHERLOCK HOLMES and the great detective's words—narrated by George Guidall—appear throughout the Wyoming pair's sleuthing adventure.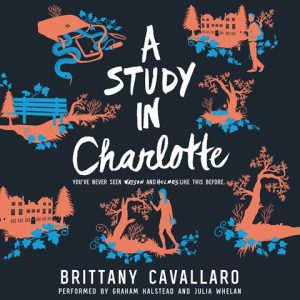 Historical mystery writer Lyndsay Faye brings Sherlock and Jack the Ripper together in her novel DUST AND SHADOW. Michael Chabon isn't typically associated with the crime genre, but he, too, was influenced by Conan Doyle's hero when he wrote THE FINAL SOLUTION, read by Michael York. And even the YA world has Sherlock's imprint on it. Brittany Cavallaro imagined the descendants of Sherlock and Watson for her Charlotte Holmes trilogy.
It's hard to look anywhere in the mystery genre and not see some influence from Conan Doyle and his great detective. We are truly indebted, and a weekend of recognition is the least we owe them.