I'm often confronted with the question of what draws me to the mystery/crime genre. The first time I heard the question, I was taken aback. I didn't have words to answer the query; I just knew I enjoyed the stories. So I started to think about it, to analyze what drew me to these plots full of murder and mayhem. But what about the narrations of these books? What makes them worth listening to? Audios in this genre possess some qualities that make them especially great options to listen to. Here are my top five reasons why I listen to mystery and suspense audiobooks plus some to titles to get you started:
Swift Pacing
It's not a given, but suspense plots often demand quick pacing to keep the audience engaged in the mystery. And thrillers by their very nature are a race against something: the villain, time, danger. This fast pace helps to keep the mind from wandering to other things. And for those who listen to audios while walking or running, it keeps you moving briskly as well, like an up-tempo song.
Need a title to exercise with? Try Siobhán MacDonald's TWISTED RIVER, with a cast of exemplary narrators. The changing perspective helps the pacing on this one, too.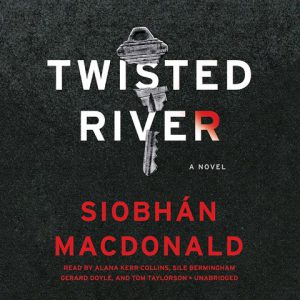 Clues
Listening to mysteries requires one to pay attention so as not to miss clues. When I have that strong motivation to figure out the puzzle, I've found I don't get distracted so easily. Of course this means the author has to have written a mystery I want to solve, so the burden is intensified for them in audiobooks. Weak plots are blatantly obvious in mystery audiobooks.
Ready for your next puzzle? Try something from John Verdon, like his brilliant THINK OF A NUMBER, narrated by George Newbern.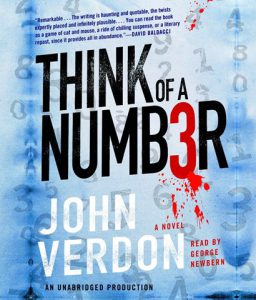 Intensity
When life and death are at the core of the story, the stakes are high. Emotions run high and action is fierce, and a good narration means you hear every bit of that intensity. But on the printed page, if you're tired or distracted or just in a bad mood, you're more likely to simply see flat words on a piece of paper.
If you're ready to ramp up the intensity, give January LaVoy's reading of THE COMPETITION by Marcia Clark a try.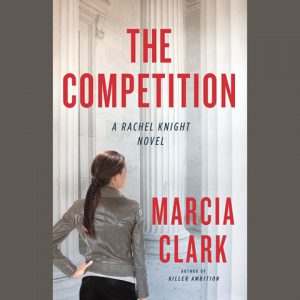 Social Issues
In many ways, the crime novel has become the social novel. But what difference does that make for listening to those stories? Emotional investment. When the author is passionate about what they're writing, they transfer that passion to their audience, making the act of listening much more instinctive.
The range of issues is enormous, but a recent favorite of mine is Thomas Mullen's DARKTOWN, narrated by André Holland.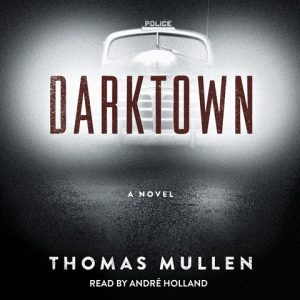 Nuance
OK, this isn't necessarily limited to the mystery/crime genre, but when you combine it with my other reasons for listening to these stories, it makes the whole experience exceptional. As with intensity, a print reader might miss nuance on the page. Subtle or dry humor can be overlooked completely, and the smallest of adjustments in tone can change meaning in monumental ways. Happily, there are many masters of nuance narrating books in the crime genre, and it's spine-tinglingly wonderful.
One of the most brilliant examples of this is MacLeod Andrews's narration of THE LOCK ARTIST by Steve Hamilton. Nuance is vital because Hamilton's protagonist doesn't talk. And Andrews's performance is so spot-on, this audiobook remains one of my all-time favorites.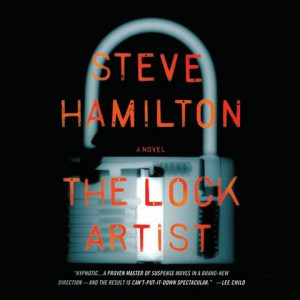 There are all kinds of reasons to love listening to mystery/suspense on audio. I picked these five reasons because after we learn to read for ourselves, many of us forget how amazing listening to stories is. Unlike with television or movies, listening to audiobooks still engages our imaginations, allowing us to build the setting and envision the characters. We're still active participants in the storytelling process. I often hear people say that they don't listen to audiobooks because they aren't able to pay attention, but for all the reasons I highlight above, mysteries are naturals at keeping your attention. Especially with a phenomenal narration.
These are just a few of my reasons for loving this genre—feel free to share yours in the comments!