How did Sopranos veteran Michael Imperioli come to write and perform his first novel—a coming-of-age drama about a young man and his friendship with rock god Lou Reed? In this AudioFile exclusive interview with Michael—released in our Behind the Mic podcast—Michael shares details of his 30-year acting career, his evolving life as a writer, and his involvement with the audiobook process. In his first novel THE PERFUME BURNED HIS EYES, Michael is both author and narrator, and he received an Earphones Award.
Listen to his conversation with host Jo Reed as Michael outlines the story, including the many careful details that evoke Matthew's innocence and the wild side of Manhattan of 1976, and his own admiration of and friendship with Lou Reed.
"I read my writing aloud as I go. I find it a very good way to hear whether a sentence or a paragraph works. Is there a flow?"—Michael Imperioli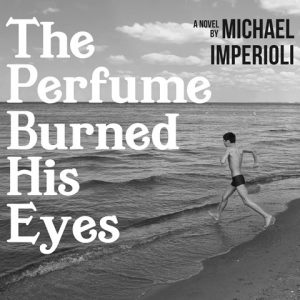 THE PERFUME BURNED HIS EYES
by Michael Imperioli, read by Michael Imperioli
HighBridge Audio
AudioFile Earphones Award
Do you know the Lou Reed song that inspired the novel's title? Learn that and more from Michael: what it was like on the set of The Sopranos "hanging out" with other Italian American actors he had worked with many times, his first break with Martin Scorsese's Goodfellas, and Spike Lee—Michael has done six projects with him. Listen in to this fascinating interview with the multi-talented Michael Imperioli.

On our podcast, Behind the Mic with AudioFile, we highlight favorite audiobooks in short daily episodes, along with extended feature conversations with narrators and authors—like today's bonus episode with Michael Imperioli. We hope you listen and subscribe on iTunes, or your favorite podcatcher.
Photo by David Imperioli