In this new narrator video with Paul Michael, we go Behind the Mic to get his take on what's fascinating about A BROTHERHOOD OF SPIES, Monte Reel's behind-the-scenes chronicle of the history of the CIA and the U-2 spy plane and the saga of Francis Gary Powers.
"If you like history or like to know how things came to be—specifically modern intelligence gathering—this might be the book for you."—Narrator Paul Michael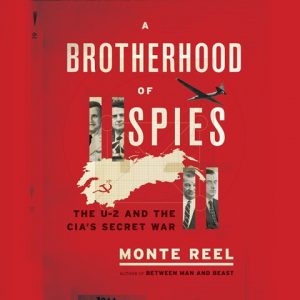 A BROTHERHOOD OF SPIES
by Monte Reel, read by Paul Michael
Random House Audio
AudioFile Earphones Award
This history of mid-twentieth-century intelligence gathering is almost like a thriller. As events unfold, Paul Michael is our excellent guide with a staccato newsreel style for the various historical moments and an intense tone with authentic-sounding Russian accents. Listen to a sound clip and read the full text of AudioFile's review.
For more audiobooks by Paul Michael, explore historical fiction by Jeff Shaara and thrillers like Dan Brown's ORIGIN.