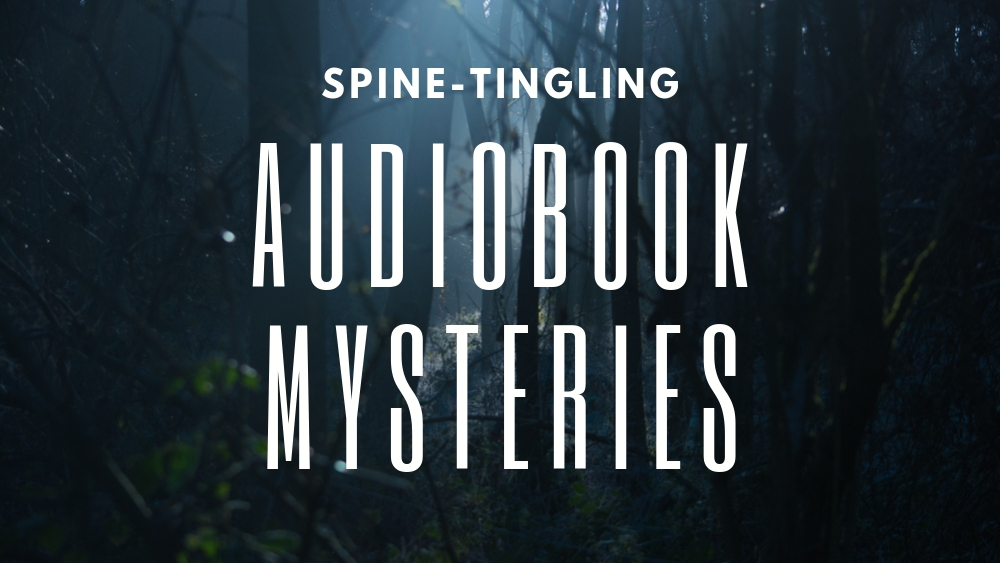 Now that the air is getting cooler and the autumn leaves are in full glorious display in the Northeast, I am invariably drawn to the spooky, creepy side of mystery/thrillers. What tingles my spine these days ranges from ghost stories to plots that stretch the seemingly ordinary into the realm of the murderous.
Tess Gerritsen provides us with a modern-day ghost story in THE SHAPE OF NIGHT. This is a real departure from Gerritsen's hard-hitting Rizzoli and Isles series. Instead, she delivers gothic, paranormal, erotic suspense ably narrated by Audie and Earphones Award winner Hillary Huber. The audiobook, set in a small town in Maine with a haunted house, seems like the perfect listen to kick off the Halloween season.
Moving on to the everyday made creepy, I offer a Nordic thriller, THE CHESTNUT MAN by Søren Sveistrup, read by Peter Noble. The Chestnut Man is a doll made in autumn by Danish schoolchildren. Charming, right? But it all turns creepy when it becomes the signature of a very nasty serial killer. Noble earned an Earphones Award for his vivid narration and his ability to fully engage the listener. Author Sveistrup is the screenwriter for the television show The Killing and brings that cinematic sense of scene and action to his debut novel.
Interestingly, the next title I would add to this list of seriously creepy audiobooks is a debut novel by another screenwriter. David Koepp's COLD STORAGE is narrated by British actor Rupert Friend. Sure, fungus is annoying, but here it's turned into a weapon of mass destruction. Screenwriters have finely-tuned senses of pacing, action, and dialogue, which all contribute to great audiobooks. Friend is in perfect step with the author's intent. The result is a literally spine-tingling experience.
Finally, one more audiobook that falls into the realm of ordinary made creepy: THE WHISPER MAN by Alex North, read by Christopher Eccleston. What's so creepy about someone whispering? How about if he stands outside the house of vulnerable young boys at night and whispers to them? Eccleston meets the challenge of voicing a young boy, his father, the killer, and the police officer who thought he put this serial killer in jail years ago. If you're looking for an audiobook that you will only want listen to with the lights on bright, this may be it.
Well, have I creeped you out?  'Tis the season.