Mary Roach wants to know stuff. Fascinating, icky, weird, occasionally embarrassing stuff. The great thing is that she finds out about that stuff and shares it with us. The science journalist's newest deep dive, FUZZ: When Nature Breaks the Law, investigates human interactions with nature, everything from bears and birds to beans and trees, and considers how and why they go wrong.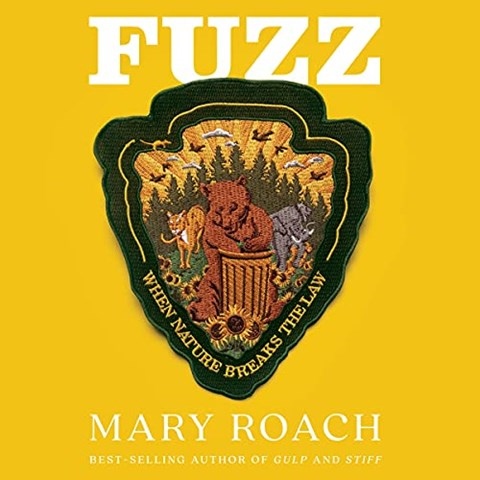 In this entertaining and enlightening addition to her opus, Roach meets conservation officers whose elevator chit-chat includes, So she looks in her rearview mirror and there's a bear in her back seat eating popcorn. She attends maul-cop training, learning to conduct crime-scene forensics when the killer isn't human. Step one: determine what species killed the realistically disfigured mannequins. Some hints—bears, who are omnivores with a preference for berries over flesh, are "inelegant killers." They go for faces. Cougars pounce from behind with a killing bite. Roach examines Aspen's inadequately secured restaurant trash with a man from the National Wildlife Research Center; is mugged by a macaque monkey in India; travels to the Himalayan Mountains to understand what makes a leopard a man-eater; and so much more.
Roach is a witty writer with a penchant for data and description.
For most of the past century, your odds of being killed by a cougar were the about the same as your odds of being killed by a filing cabinet.
Snowplows kill twice as many Canadians as grizzly bears.
Stewart Breck [the man from the National Wildlife Research Center] is a tall narrow plank of a man…whose stride covers several city blocks.
It's a lovely drive [in the Himalayan Mountains], but as road signs will say to you 'Highly Accidental Prone.'
The unexpected bonus for audiobook lovers is that Roach reads FUZZ herself. She is a natural, with a pleasant mid-range voice, friendly sound, attentive pacing, and a skill for colorfully reproducing people's accent and tone.
Roach says that any new book idea is preceded by months of blind groping in search of a topic. This time, groping led her to the topic of the illegal trade in animal body parts, which took her to the National Wildlife Forensics Laboratory (and a guidebook on "Distinguishing Real vs Fake Tiger Penises"). When told that, for legal reasons, she couldn't accompany investigators on open cases, she decided to turn the topic inside-out and ask what happens when animals are the perpetrators of crimes. And thus, we have FUZZ. The endnote lists ways to coexist peacefully with wildlife and survive wild-animal encounters, making it the perfect listen as you head into the great outdoors.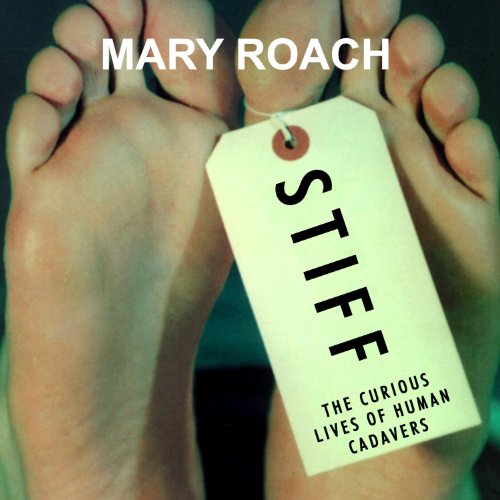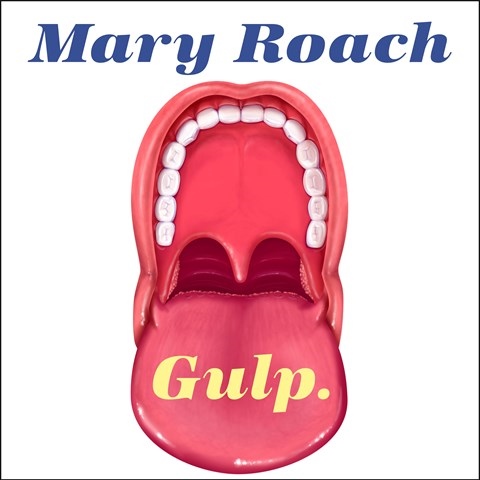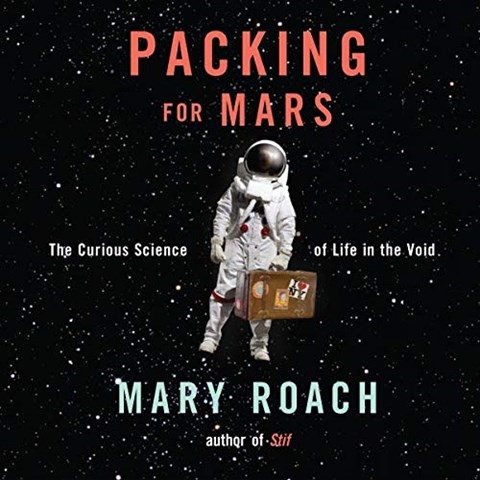 Roach is the author of six previous bestselling books. Here are some highlights of her audiography:
STIFF: The Curious Lives of Human Cadavers
Narrator Shelly Frasier captures Roach's wit and fearlessness in this trip through deathly places, including dissecting rooms, funeral parlors, and cannibal huts.
GULP: Adventures on the Alimentary Canal
Emily Woo Zeller won an Earphones Award for this captivating tale of what happens to the Oreo cookie (or steak-bite or lettuce leaf) after it enters your mouth. Chew, swallow, digest, poop.
PACKING FOR MARS: The Curious Science of Life in the Void
Sandra Burr's enthusiastic performance enhances Roach's investigation of what astronauts cope with in space. Yes, there's the work, but what about the pee and poop? What about sex?
Photograph of Mary Roach by Jen Siska.