Listeners to horror audiobooks rely on the narration to form vivid images of the events taking place, creating a particularly immersive experience. The performances in these six horror audiobooks bring all of the atmospheric thrills and chills.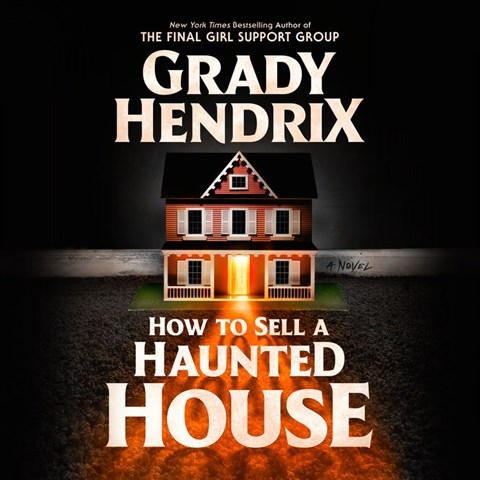 As the primary narrator in HOW TO SELL A HAUNTED HOUSE, Mikhaila Aaseng's thrilling performance builds an eerie atmosphere that is sure to leave a lasting impression on listeners. Louise reluctantly returns to her family home after her parents die, and she's forced to work with her deadbeat brother to prepare the house for sale. Full of horrifying secrets, along with their mother's collection of puppets and dolls, this is a house that has other plans. Aaseng's crisp and logical narration, along with her masterful pacing, illustrates Louise's tendency to discount the implausible among her rising panic. Jay Aaseng delivers a brief segment from the brother's point of view, revealing the nightmarish truth about their mother's favorite puppet. This duo's Earphones Award is well-earned.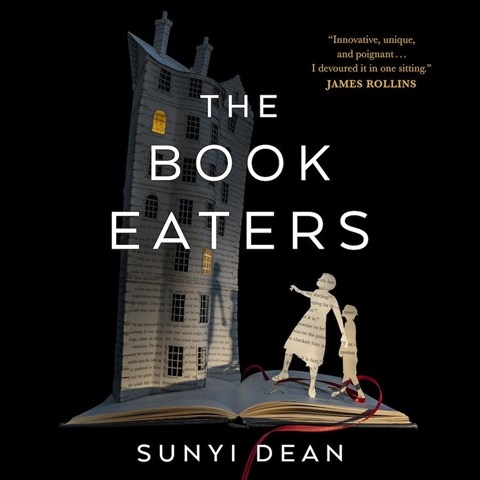 Narrator Katie Erich's Northern English accent immerses listeners into the Yorkshire setting of THE BOOK EATERS. Devon is part of The Family, a reclusive clan of book eaters, who retain a book's contents after eating it. But when her son is born with a hunger not for books, but for human minds, Devon must go on the run to save his life, forced to make impossible choices in order to satisfy her son's appetite. Erich captures Devon's desperation and anxiety through perfectly paced chase scenes that will leave listeners breathless. Of particular note is her depiction of Devon's five-year-old son, whose heartbreaking dialogue is a poignant reminder of the knowledge he gains through his dark hunger.
HELL BENT, the second audiobook in the Alex Stern series narrated by Lauren Fortgang and Michael David Axtell, is even better than its predecessor. This dark academia fantasy sees Alex, now overseeing all occult activity at Yale University, teaming up with unexpected allies in order to break her mentor, Darlington, out of the underworld. Fortgang is the primary narrator, voicing Alex with brimming overconfidence that masks her inner turmoil. A forbidden ritual forces her ugliest secrets to light, and Fortgang's emotional connection enhances her sorrow and distress. Her impressive gravelly voice for demons is particularly sinister. Axtell's crisp voice for Darlington exudes outward poise in a man struggling to keep his inner demons contained.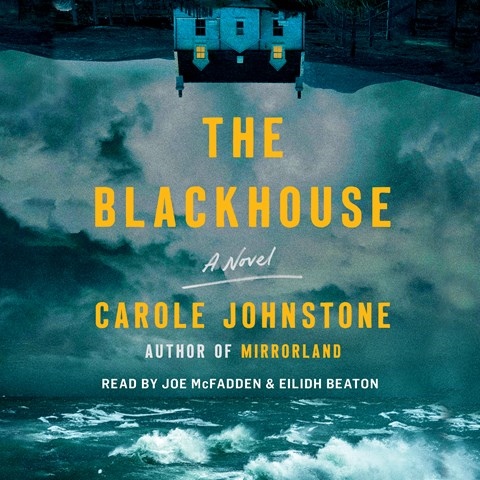 Narrators Joe McFadden and Eilidh Beaton team up to immerse listeners in the atmospheric gothic horror audiobook THE BLACKHOUSE. Since childhood, Maggie has believed herself the reincarnation of a man named Andrew, and twenty years later, she investigates the Outer Hebrides island where his brutal murder took place. Beaton uses a variety of accents and pronounces Gaelic words with ease while delivering Maggie's perspective, and she ably communicates Maggie's grief over her mother's recent death and struggles with bipolar disorder. McFadden narrates segments from the point of view of a victim of a terrible storm, detailing his secrets and mental unraveling.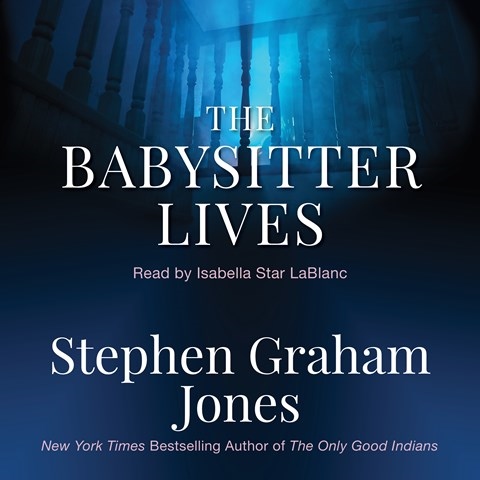 Listeners rejoice! THE BABYSITTER LIVES by renowned horror author Stephen Graham Jones and superbly narrated by Isabella Star LaBlanc is available exclusively in audio. This terrifying audiobook about a babysitting job gone wrong sees Native American high schooler Charlotte's psyche slowly unraveling. Charlotte agrees to watch the six-year-old Wilbanks twins on Halloween night, but the house is making strange noises, and a horrible crime from 11 years earlier won't stay buried. LaBlanc's youthful voice for the twins gives them an eerie and deceptive innocence, furthering Charlotte's conclusion that they know more than they let on. LeBlanc utilizes distinct, unique voices for each character, and the author's note at the end, read by Jones, details the inspiration for this creepy tale.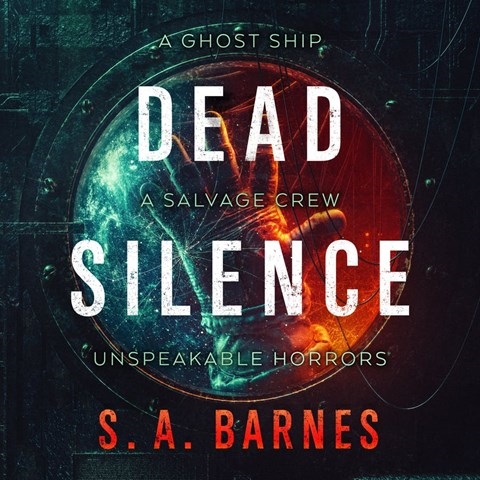 Lauren Ezzo's performance in DEAD SILENCE isn't for the faint of heart. Claire and her crew are on their last mission together at the edge of the solar system when they pick up the distress signal from the Aurora, a luxury spaceship that went missing during its maiden voyage more than 20 years earlier. Salvaging the ship would bring a huge reward, but boarding it brings more questions than answers, and more awaits the crew than just the bodies of passengers long dead. Ezzo's precisely paced narration gradually intensifies the horror as Claire and her crew find it harder and harder to hold onto their own sanity. Her emotional connection and sinister tone comfort and frighten in equal measure, easily earning this audiobook an Earphones Award.