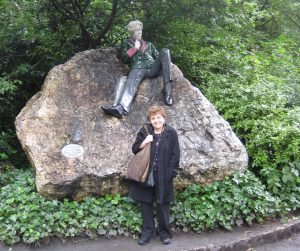 While St. Patrick's Day gives us just one day to focus on all things Irish, I would need years to explore the wonderful bounty that is the world of mysteries that take place on the Emerald Isle. But what a delightful assignment that would be. Delving into the world of Irish mysteries takes me back to my last trip to Ireland where I got to explore Dublin while listening to audiobooks. Catch this picture of me with the one and only Oscar Wilde.
Ireland has a rich history of oral storytelling, which makes these mysteries so well-suited for audiobooks. The stories are atmospheric and complex with multi-layered characters, and the narrators enchant with charming Irish lilts, making for a captivating listening experience.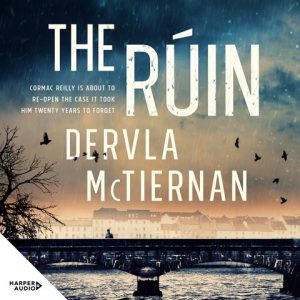 While there are many choices in this genre, I wanted to point out a few notable audiobooks that have come to my attention. Let me start with an author who has recently entered the scene: Dervla McTiernan, with her debut novel, THE RUIN, narrated by Earphones Award Winner Aoife McMahon. McMahon is a Shakespearean actor who can move from an Irish accent to a light Australian accent and from male to female on a dime. This audiobook introduces us to Detective Cormac Reilly and his Galway-based police colleagues and is a great example of the right match of author and narrator. The second audiobook in this series, THE SCHOLAR, narrated again by McMahon, just came out in late February. I am putting that one on my must-listen list.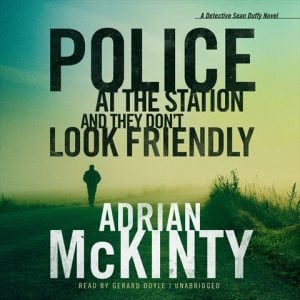 Now for a well established author: Adrian Mckinty gives us Book 6 in the Detective Sean Duffy series, POLICE AT THE STATION AND THEY DON'T LOOK FRIENDLY. The title hints at the dry humor that peppers the story read by Golden Voice narrator Gerard Doyle. This story provides a view into Belfast during The Troubles (late 1980s), where danger can appear for a Catholic detective at every corner. Doyle has been performing Sean Duffy since the series inception and seems to easily inhabit the complex, sarcastic, funny, and serious detective while also giving voice to the many recurring characters that make up his world.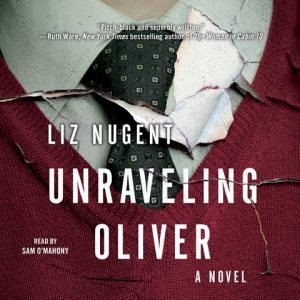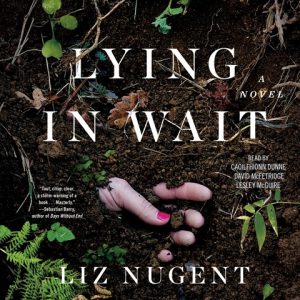 For a different approach—a "whydunnit" instead of the more traditional "whodunnit"—we can look to Liz Nugent. She captivated me with her debut novel, UNRAVELING OLIVER, and got me hooked with her second, LYING IN WAIT. The books have two things in common. They start with acts of violence frankly presented in the first paragraphs. We know who did it; we just have to listen to the end to understand why. In both cases the books have multiple narrators to present different points of view on the pivotal act. So, listeners feel they are interviewing the characters touched by the incident and getting multiple perspectives. These make for absorbing listening experiences as layers of the story are slowly pulled away to reveal deep secrets. Her latest book, SKIN DEEP, is also out in audio and follows a similar story pattern with a full cast of characters. Yep, that's another one going on my must-listen list.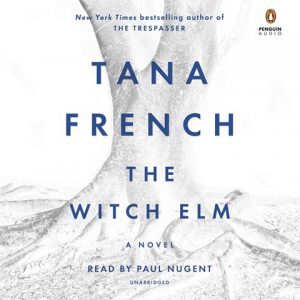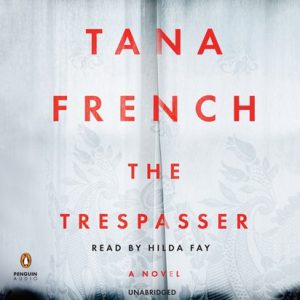 And then there is Tana French, who recently gave us THE WITCH ELM, narrated by Paul Nugent. This stand-alone compliments French's Dublin Murder Squad series. As the books in the series feature different characters in the squad, it makes sense that they are performed by different narrators. In the sixth book in the series, THE TRESPASSER, narrator Hilda Fay voices its protagonist Antoinette Conway, the only woman on the Murder Squad at the time. Take a look at the reviews and hear clips of all Tana French's audiobooks — or dive into listening with the first in the series, IN THE WOODS.
Honestly, in exploring Irish mysteries, I feel like I have come upon a treasure chest of wonderful listens for the mystery audiophile. I hope to share with you more of my ventures into this subgenre and hope to take another trip to Ireland to explore the beauties and mysteries that make up this enchanting isle. Please, let me know about your favorite Irish authors and narrators in the comments.