The last weeks of summer are slipping by, and even though we aren't all tied to the academic calendar, there's something about the last days of August that makes us think about getting ready to go back to school. We have audiobooks for listeners who are looking for mysterious schools, a helpful guide for young writers, and two more to appeal to listeners at this time of year.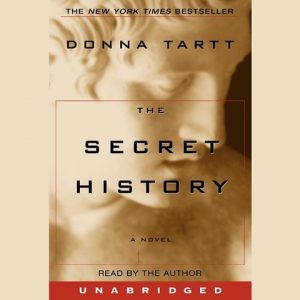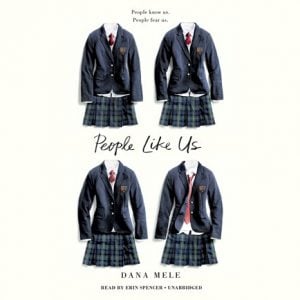 Every year when the new school year begins, and I start hearing the early morning preseason practices on the fields by our house, I remember the excellent creepiness of THE SECRET HISTORY. Donna Tartt's debut novel about a murder at a small Vermont college and the weirdly close group of friends will draw you right in. I grew up a couple of towns over from the not-so-fictional Bennington College she based her story on, and she captured so much of what the seasons felt like living in the mountains in Vermont (and she also thoroughly draws you into her intense mystery). I'm a sucker for a mystery set in a school, so you can bet I adored SPECIAL TOPICS IN CALAMITY PHYSICS, and I just read and loved THE LIKENESS. What will I be listening to as I take my own bus rides down to graduate school this fall? A back-to-school mystery, of course, called PEOPLE LIKE US.
—Emily Connelly, Assistant Editor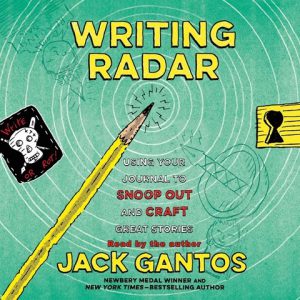 Author Jack Gantos believes that every kid can write great stories. And when you listen to him deliver his audiobook with so much gusto and enthusiasm, you'll believe it, too. In WRITING RADAR, Gantos explains how he pays attention to the world around him and writes down interesting nuggets in his journal, and he shares examples of his own weird and funny stories. Anything that happens during a lunchroom conversation, soccer game, or piano practice might be the start of a story. WRITING RADAR is a great tool to use in classrooms, and budding young writers will feel supported, encouraged, and inspired.
—Jenn Dowell, Managing Editor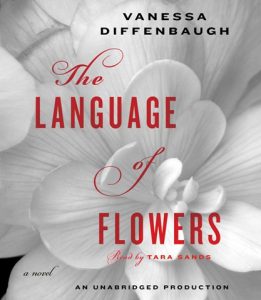 Victoria Diffenbaugh's THE LANGUAGE OF FLOWERS is a favorite at any time of year for me, but it's certainly a good match for the end of summer and return to fall as it deals with change and growing into adulthood (as we often find we are going through each fall during our educational years). This is a title that has stayed with me long after I heard it—the combination of beautiful writing and strong narration makes me want to listen again as I write this. Tara Sands takes a challenging story of overcoming adversity that is filled with plenty of heartache and makes it extremely compelling.
—Michele Cobb, Publisher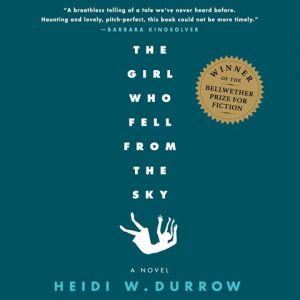 THE GIRL WHO FELL FROM THE SKY is an adult title that has proven to have great teen appeal since it arrived, and it has a lot to recommend it to adults, too, who believe they know more about the vagaries of the world than their teens do. In addition to beautiful writing and a full-cast performance of a story that is both dramatic and rich with interior dramas, the afterword, with its discussion of how the fiction found inspiration in a news clipping that led the author to do more research, is a natural for those trying to connect classroom assignments to real-life interests.
—Francisca Goldsmith, Contributing Editor
If you're looking for more back-to-school recommendations for the younger set, see our recent post on 9 Audiobooks for a New School Year.