Sunil Malhotra's narration for I HAVE LOST MY WAY earned him a spot on our Best Young Adult Audiobooks of 2018 list, along with his co-narrators Michael Crouch and Nicole Lewis. Three strangers collide in Central Park, and the story is told from each of their points of view. Sunil narrates from the perspective of Harun, a closeted Muslim teen who's desperate to win back his boyfriend. Listen to our interview as Sunil talks about how he works to find the emotional truth of the story.
"One of the great things about a story like this is that it reminds us that there are other perspectives than our own."—Narrator Sunil Malhotra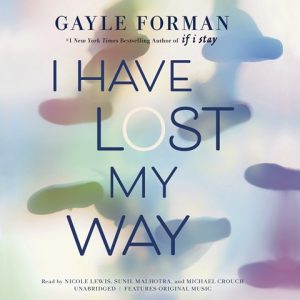 I HAVE LOST MY WAY
by Gayle Forman, read by Sunil Malhotra, Michael Crouch, Nicole Lewis
Listening Library
AudioFile Earphones Award
Narrators Sunil Malhotra, Michael Crouch, and Nicole Lewis give individual strength to three characters who are all lost on their life paths. The narrators' intense deliveries project the characters' shared sense of isolation and the bonding that occurs after a freak accident in this YA novel.
Sunil has narrated a wide variety of fiction and nonfiction for adults and for younger listeners—including another Earphones Award-winning co-performance in Rainbow Rowell's ELEANOR & PARK. Discover more audiobooks in his audiography.
Photo by Sumun Pendakur.