Our twelfth season of free audiobooks for teens officially arrives, so dial up your Sora app and download ("borrow," in the app's parlance) your first pair of titles!
This week's listens come to us courtesy of Recorded Books, bringing us COME ON IN, and Scholastic, with ILLEGAL. Connected by the theme of what can and does occur after crossing the U.S. border as an immigrant, both of these audiobooks are also #ownvoices realistic fiction performed by multiple narrators.

COME ON IN, edited by Adi Alsaid, anthologizes short stories by 15 young adult authors, including Misa Sugiura, Isabel Quintero, Maureen Goo, and Varsha Bajaj. Each narrator who performs in this audiobook was chosen for both their talent and for sharing the background and gender with the story's author. They include Amielynn Abellera, Jonathan Todd Ross, Katherine Littrell, Leila Buck, Maria Liatis, and Sneha Mathan. This diversity of authors and narrators offers new audiobook listeners an opportunity to sample a wide range of possibilities, right off the season's bat.
ILLEGAL, by Francisco X. Stork, is a companion novel to DISAPPEARED, which we offered last season. However, you need not have listened to that in order to be pulled directly into this story of a brother and sister, voiced by Roxana Ortega and Christian Barillas in alternating chapters and from different viewpoints. While the sister has entered the U.S. from Mexico and applied for asylum, her world has been reduced to a detention facility. Meanwhile, her brother is on the run from a cartel as well as from border patrol.
You have one week to acquire your first pair of 2021's free SYNC audiobooks. Then, next Thursday, our second pair arrives. In Week 2, the theme of confronting injustice receives treatment in both historical fiction and a contemporary novel based on the author's own experiences. Each is narrated by a single performer, providing the opportunity to explore how one reader can act a variety of roles, including dialogue and narrative.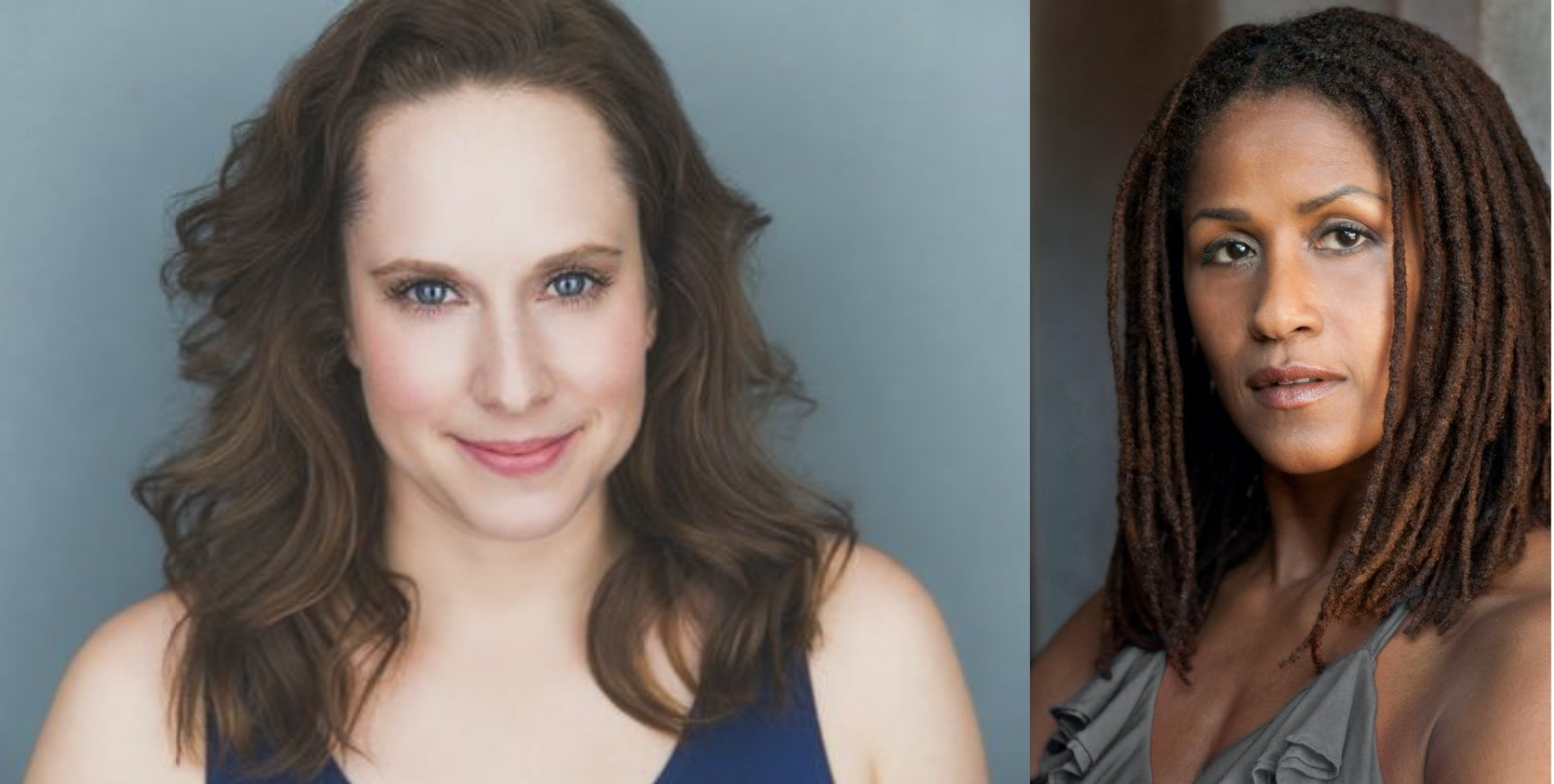 Monica Hesse's THEY WENT LEFT comes to us courtesy of Hachette Audio, and narrator Caitlin Davies won AudioFile Magazine's Earphones Award for her excellent performance. Set in the wake of World War II's Allied liberation of a Nazi concentration camp, the story allowed listeners to hear and empathize with the life of a displaced teen who cannot fully remember where to find her brother. The audiobook also includes an afterword from Hesse in which she discusses how she researched the authenticity of this account.
Paired with this novel is Dick Lehr's TRELL, performed by the celebrated narrator Bahni Turpin, and brought to SYNC thanks to Candlewick on Brilliance. Lehr's account of a wrongful murder conviction is based on journalistic reporting he has done. The book is set in Boston, and Turpin's reading represents regional accents and cadences, while the characters her voice creates will touch listeners everywhere with the injustices they confront. Like Hesse, Lehr includes information, this time as part of the story's account, about moving from exploring actual cases to combining several into a powerful work of fiction.
Week 2's free audiobooks will be available from midnight, Eastern Time, May 6, through May 12. You can keep abreast of fellow listeners' responses to these first four titles on any of our social media channels, using the hashtag #audiobooksync2021. Be sure to share what you think—and feel—about what you hear there, too!
Adi Alsaid photo by Peter Ross, Jonathan Todd Ross photo by Chia Messina, Sneha Mathan photo by Howard Petrella. All others courtesy of the narrators.