This week, adventure and investigation come to SYNC listeners courtesy of tales told by a certain type of disreputable character: We are about to hear from thieves, courtesy of Naxos AudioBooks' ARSÈNE LUPIN VERSUS HERLOCK SHOLMES and Dreamscape's MASK OF SHADOWS.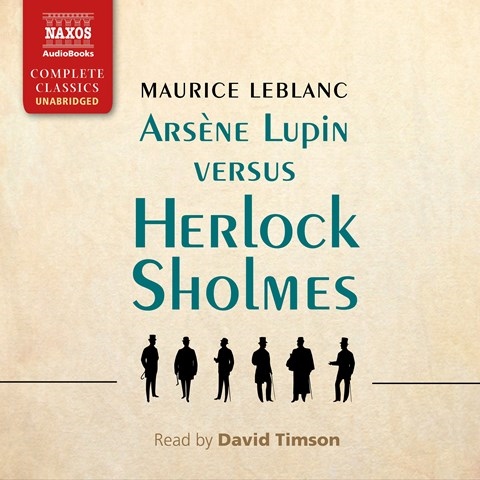 You may be familiar with the character of Arsène Lupin from classic television, comic books, film remakes, or even Netflix. This week we meet him in a pair of short stories by his original author, Maurice Leblanc. But, oh my! In these stories Lupin is in competition with a takeoff of another fictional character: It's easy enough to see that Herlock Sholmes is Leblanc's answer to Arthur Conan Doyle's more famous (and perhaps more honest) detective Sherlock Holmes. Fortunately, if you find all these double identities potentially confusing, the stellar audiobook narrator David Timson helps keep it all clear. And while Timson is a reliable audiobook narrator, one has to wonder if Lupin, gentleman thief that he is, is reliable in providing perspective on events in these stories. Truthfully(!), you won't care, because you'll just be having fun following Lupin's version of events.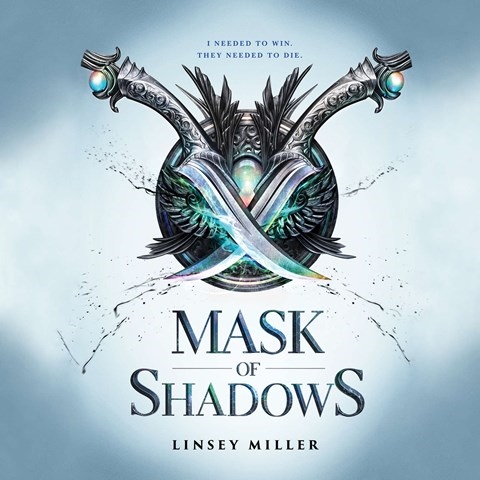 Linsey Miller's MASK OF SHADOWS is both more fantasy-inflected and more serious than the world of Lupin. Thanks to narrator Deryn Edwards, listeners will discover what life feels like for Sal, another thief. Instead of solving mysteries, Sal is out for revenge for the brutality they have suffered. Edwards has us believing that being a thief could be a necessity for Sal to get through life.
A thief by choice and a thief in need: This week's SYNC listening is bound to steal your imagination, your heart, or a bit of both.
Listen as narrator Deryn Edwards shares her thoughts on narrating MASK OF SHADOWS.