In 2023, SYNC, our seasonal event of free audiobooks for teens, will return in April for the 14th year in a row. Thanks to this year's generous support by publishers, there will be 14 weeks of thematically paired audiobooks. Call this the year of the lucky 14!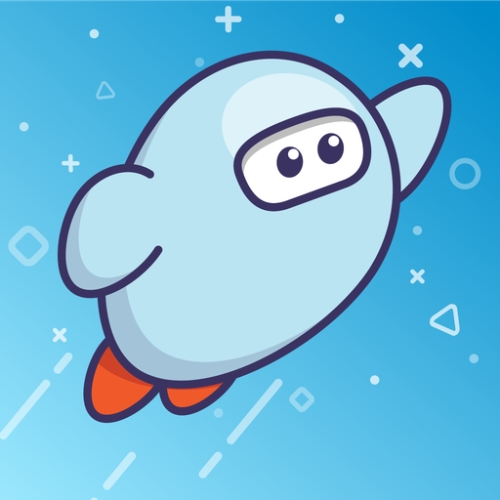 Each Thursday, beginning April 27, individuals can download to keep one or both of a pair of audiobooks to their Sora app shelf, thanks to our co-host, OverDrive. Once downloaded, these audiobooks will be available whenever you want to listen. The only bit of tricky timing is that you have only one week in which to get the titles moved to your shelf; once the week ends at 11:59 PM Eastern Time, the weekly pair is no longer available to move into your personal app.
SYNC is designed to enhance teen listening, teen access to great experiences with audiobooks, and teen exploration of genres, topics, and performance styles. It's also the opportunity to learn about curating a personal collection, as participants can choose to download either or both of each week's pair, or just a few during the season. Since there is no cost to participants, it's a chance to take a chance on the unfamiliar. SYNC titles are available only to individual registrants, not to institutions (who can obtain the same titles through their OverDrive subscription). All SYNC participants need to register for the program is their email address. (If you changed email addresses since last year, you will need to register again with your new one.) Concerned about the phrase "Find my school" in the Sora app? No worries! SYNC will be listed as the "school" for this program, and participants can access SYNC's titles from anywhere in the world.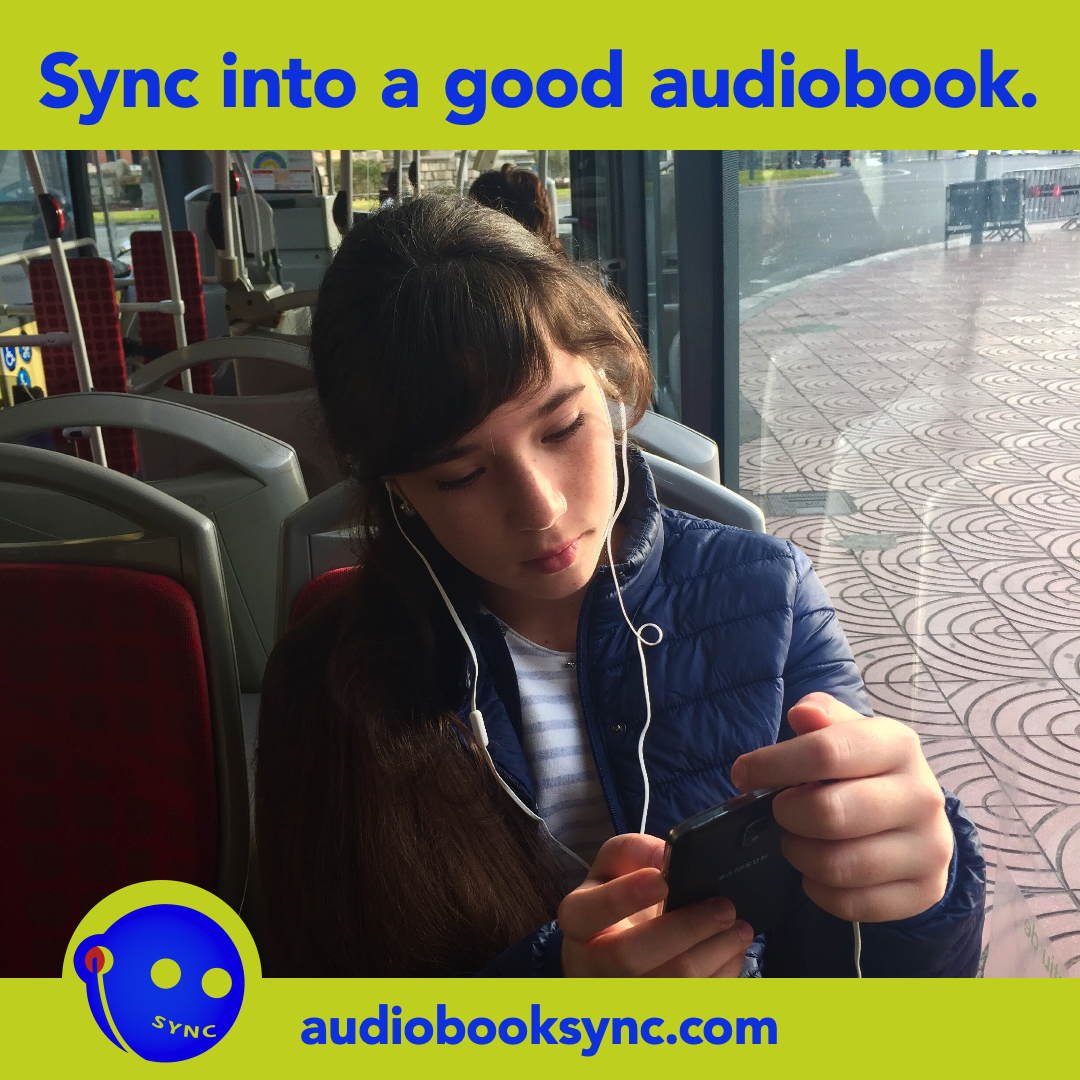 Over the next couple of months, we will be providing answers to other frequently asked questions about SYNC on its own site (audiobooksync.com) as well as producing a tool kit for librarians, teachers, and others who work with teens and want support to publicize the program. News about SYNC is also available on Instagram (@audiobooksync), Facebook (@SYNCaudiobooks), Twitter (@audiobookSYNC), and Pinterest (@audiobooksync). You can also check out the SYNC playlist on YouTube featuring narrators discussing past and forthcoming SYNC titles.
Here is the full list of audiobooks coming to the 14th SYNC season. Selections include new-in-2023 productions, classics, favorite authors and favorite narrators, and much more to discover across the summer. Thanks to Blink, Brilliance Audio, Candlewick, Dreamscape, Hachette Audio, Harper Audio, HighBridge Audio, L.A. Theatre Works, Listening Library, Naxos AudioBooks, Post Hypnotic Press, Recorded Books, Scholastic Audiobooks, and Tantor Media for providing:
Arsène Lupin versus Herlock Sholmes, by Maurice Leblanc, read by David Timson (Naxos AudioBooks)
Beyond Magenta, by Susan Kuklin, read by Tanya Eby, Nick Podehl, Todd Haberkorn, Roxanne Hernandez, Janina Edwards, Nancy Wu, and Marisol Ramirez (Candlewick on Brilliance Audio)
The Boy in the Red Dress, by Kristin Lambert, read by Sophie Amoss (Listening Library)
Bump, by Chiara Atik, performed by Ana Ortiz, Herbert Sigüenza, Alma Martinez, and a Full Cast (L.A. Theatre Works)
The Family Chao, by Lan Samantha Chang, read by Brian Nishii (Recorded Books)
Faraway, by Rainbow Rowell, Nic Stone, Soman Chainani, Ken Liu, and Gayle Forman, read by Rebecca Lowman, Kate Rudd, Robin Eller, Alexander Cendese, Timothy Andrés Pabon, Andrew Eiden, Michael Crouch, Neil Shah, Fajer Al-Kaisi, Graham Halstead, Jess Nahikian, Frankie Corzo, Josh Bloomberg, Greg Chun, Brian Holden, Kimberly Woods, and Ryan Jordan McCarthy (Brilliance Audio)
Fractured Tide, by Leslie Lutz, read by Chloe Dolandis (Blink)
Freedom! The Story of the Black Panther Party, by Jetta Grace Martin, Joshua Bloom, and Waldo E. Martin, read by Dion Graham (Recorded Books)
The Getaway, by Lamar Giles, read by Karl T. Wright, Imani Parks, and P.J. Ochlan (Scholastic Audiobooks)
Hurricane Song, by Paul Volponi, read by Jacob Norman (Brilliance Audio)
The Keeper of Night, by Kylie Lee Baker, read by Rebecca Yeo (Dreamscape)
The Lantern's Ember, by Colleen Houck, read by Piper Goodeve (HighBridge Audio)
Loveless, by Alice Oseman, read by Billie Fulford-Brown (Scholastic Audiobooks)
Mask of Shadows, by Linsey Miller, read by Deryn Edwards (Dreamscape)
Not Without Laughter, by Langston Hughes, read by Jaime Lincoln Smith (Tantor Media)
Out of the Blue, by Jason June, read by André Santana and Neo Cihi (Harper Audio)
Poor Matza, by Avrom Reisen, translated by Harvey Fink, read by David Skulski (Post Hypnotic Press)
Red Hood, by Elana K. Arnold, read by January LaVoy (Harper Audio)
The Republic, by Plato, translated by Benjamin Jowett, read by Leighton Pugh (Naxos AudioBooks)
The School That Escaped the Nazis, by Deborah Cadbury, read by Julie Teal (Hachette Audio)
Spearhead, by Adam Makos, read by Johnathan McClain (Listening Library)
This Rebel Heart, by Katherine Locke, read by Kathleen Gati and Steven Jay Cohen (Listening Library)
Tommy, by Karen Blumenthal, read by Maggi-Meg Reed (Listening Library)
Top Secret, by Geoffrey Cowan and Leroy Aarons, performed by John Heard, Susan Sullivan, James Gleason, and a Full Cast (L.A. Theatre Works)
The Truth about White Lies, by Olivia A. Cole, read by Mela Lee (Hachette Audio)
The Woman Who Split the Atom, by Marissa Moss, read by Sandy Rustin (Recorded Books)
The Wonderland Collection, by Lewis Carroll, read by Simon Bubb (Thomas Nelson)
You Can't Say That!, edited by Leonard S. Marcus, read by Tom Parks, Roxanne Hernandez, Arthur Morey, Janet Metzger, Thom Rivera, and Susan Dalian (Candlewick on Brilliance Audio)
Start spreading the word: SYNC returns in 2023 with 28 free audiobooks, all available worldwide! Register today!