SYNC, AudioFile's annual program bringing free audiobooks for teens, launches for the 2023 season! Thanks to Candlewick on Brilliance and to L.A. Theatre Works, this week's inaugural pair of audiobooks shares a theme of the importance of free expression—and both, appropriately, are performed by multiple voices.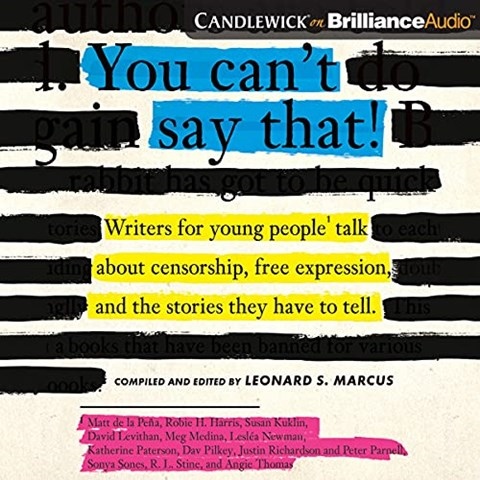 Leonard S. Marcus, one of the world's leading historians and curators of books for youth, edited the banned book-themed collection YOU CAN'T SAY THAT! a 2022 Notable Book of the National Council for the Social Studies. Interviews with authors Angie Thomas, R.L. Stine, Matt de la Peña, and 10 more currently active, critically acclaimed authors whose books have been challenged and banned, and who have become active in the fight against censorship, are brought to listeners by expert narrators Tom Parks, Roxanne Hernandez, Arthur Morey, Janet Metzger, Thom Rivera, and Susan Dalian. Among the authors included is Meg Medina, the current Ambassador for Young People's Literature at the Library of Congress. Move this one to your Sora shelf and spend time with those fighting for your freedom to access stories and information of all kinds.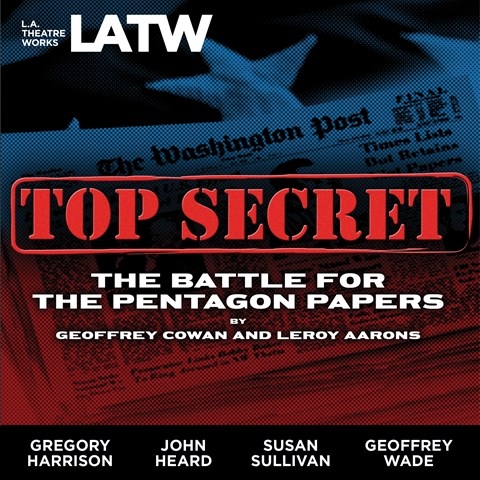 Paired with Candlewick on Brilliance's collection is the L.A. Theatre Works audio drama TOP SECRET: The Battle for the Pentagon Papers. With it, listeners can discover a chapter of American history in which the U.S. government sought to suppress the free press from reporting on its Vietnam War-era examination of events in Southeast Asia. Playwrights Geoffrey Cowan and Leroy Aarons wrote dialogue that, in part, came straight from the historical record. Actors John Heard, Susan Sullivan, and James Gleason lead a full cast to bring SYNC participants a front-row seat that includes moments of humor as well as gravity as the battle unfolds between the Washington Post and the Nixon Administration. Want to read more about the Pentagon Papers? They are now declassified and completely available for you to visit at the National Archives' website.
Narrator Janet Metzger, who reads Katherine Paterson's contribution to YOU CAN'T SAY THAT!, has more to say about the need to pay attention to free expression.
Knowledge is power, and a free press is the way knowledge can reach us from many places and in many voices. Practice your freedom of expression this week with SYNC and listen to these short and powerful audiobooks. Move them to your Sora shelf before 11:59 PM Eastern Time next Wednesday, May 3, when Week 2 of SYNC arrives. You can review information about joining in SYNC Audiobooks for Teens across the next 14 weeks at SYNC's homepage.