As we celebrate Dr. Martin Luther King, Jr.'s birthday this week, we are reminded not only of the reverend's work for the civil rights movement but also that his dream has not yet been realized in full. In 1970, the American Library Association introduced the Coretta Scott King Book Awards to remember Martin Luther King and to "honor his wife, Coretta Scott King, for her courage and determination to continue the work for peace and world brotherhood."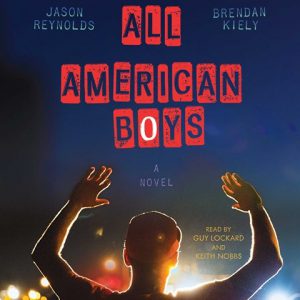 The ALA presents the awards to middle grade and young adult books that are written or illustrated by African Americans and that feature black culture and history as well as general contemporary issues facing our youth.
Many of the Coretta Scott King Book Award winners and honorees are available as audiobooks and are perfect for family listening. The five titles featured in today's Take 5 offer a mix of tween and teen audiobooks. All were honored by the ALA for their excellence, and our reviewers praised the narrators for their sensitive and engaging performances.
In ALL AMERICAN BOYS, authors Jason Reynolds and Brendon Kiely start with headline news: A black male teen is brutally beaten by a white cop who assumed the boy's actions had criminal intent. The incident is witnessed by a white male classmate, who struggles with what to do next because he knows and has admired the police officer in question. Meanwhile the other boy, hospital bound, professes innocence, and must convince not only the authorities but also members of his own family. Narrators Guy Lockard and Keith Nobbs, in alternating performances, emphasize the boys' tangled emotions and divided loyalties. The novel won a 2016 CSK Author Honor Award, and the audiobook is an AudioFile Earphones Award winner and was named a YALSA Amazing Audiobook for YA.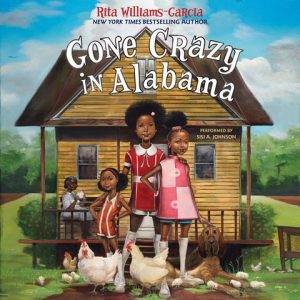 It was hard to pick just one title from Rita Williams-Garcia's Gaither Sisters trilogy to feature today because all are CSK winners and don't-miss audiobooks. In the final book, GONE CRAZY IN ALABAMA, the three girls travel from their native Brooklyn to spend the summer of 1969 with relatives in the south. Humor and sisterly love (and bickering) soften the girls' awakening to the contrasts of north and south, of city and country, and of young and old, especially in terms of the civil rights and women's movements. Sisi Aisha Johnson, who narrates all three books, shines in her ability to create distinct voices and believable accents for the full range of characters, guiding listeners through this many-layered coming-of-age and family history story. The novel won the 2016 CSK Author Award.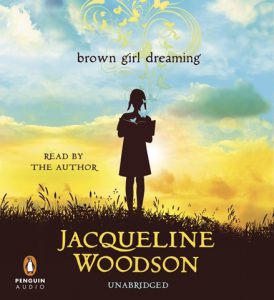 In her memoir BROWN GIRL DREAMING, author Jacqueline Woodson (newly named the 2018 National Ambassador for Young People's Literature) writes about her childhood in the 1960s and '70s and her reverse journey from that of the Gaither sisters. Through linked free-verse poems, she reflects on the culture shock of moving from quiet South Carolina to live with her mother in bustling Brooklyn. She also shares her growing passion for words and writing and her budding self-awareness and sense of place. Woodson herself narrates this short audiobook, infusing her intimate and observational poems with additional power and emotion, enrapturing listeners of all ages. The memoir won the 2015 CSK Author Award, and the audiobook is an AudioFile Earphones Award winner.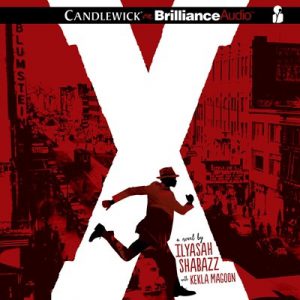 X: A NOVEL, a fictionalized account of Malcolm X's life up to his imprisonment at age 21, introduces young adult readers to the great African American leader. The novel, written by Ilyasah Shabazz (one of his daughters) and Kekla Magoon, explores the turning points in Malcolm's childhood and how he was able to find personal power and a sense of purpose against all odds and only after he was convicted of robbery. Narrator Dion Graham's performance finds the emotional core of the civil rights activist, helping listener's feel the young Malcolm's frustrations and anger as much as his curiosity, humanity, and courage. The novel won a 2016 CSK Author Honor Award, and the audiobook is an AudioFile Earphones Award winner, was included in the 2015 SYNC program, and was a 2016 Audies Finalist. For more on Ilyasah Shabazz, see our author profile.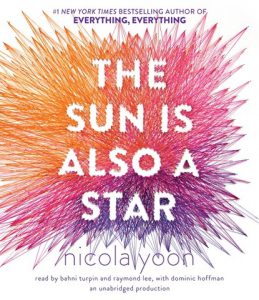 Don't be fooled by the descriptions of Nicola Yoon's THE SUN IS ALSO A STAR. This young adult novel is much more than a high school romance with a twist. The entire story takes place in the course of one day as illegal immigrant Natasha tries to find a way to stay her family's immediate deportation back to Jamaica, while first-generation Korean American Daniel despairs of ever being able to pursue his own dreams instead of his parents' version of his future. Immigration issues are at the forefront of today's news, and this book explores the fates of two teens caught up in wider cultural and political concerns. The trio of narrators—Bahni Turpin, Raymond Lee, and Dominic Hoffman—provide the needed accents and emotional tension to bring this complex story to life. The novel won the 2017 CSK John Steptoe Award, and the audiobook is an AudioFile Earphones winner and was named by YASLA as an Amazing Audiobook for YA.
Visit the ALA site for more information about the Coretta Scott King Awards and Honors. The site also offers a variety of educational resources, including discussion guides to enhance conversations with your young readers or to enliven your book club meetings.