In China, the celebration of the Lunar New Year is called the Spring Festival, though you may know it as Chinese New Year. During the two-week-long holiday, participants honor their ancestors and deities and spend time with their families.
Festivities involve red decorations, lanterns, parades, firecrackers, and special foods (such as dumplings and long noodles). Similar to the celebration of the new year in cultures and religions around the world, several Chinese traditions are meant to ensure a healthy and prosperous future.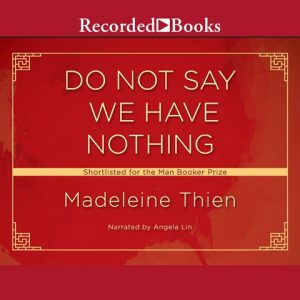 This year, Spring Festival begins on February 16 and ushers in the Year of the Dog. According to one source, the coming months will see an increase in "social awareness and action, for the many rather than the few." If you were born in the Year of the Dog, you likely share traits with Winston Churchill, Madonna, and Mother Teresa.
What can you do if you're unable to attend any local celebrations? You can still get into the spirit of the Lunar New Year by donning a bright red sweater and ordering in some spring rolls. Then settle down to listen to one (or more) of today's Take 5 recommendations, which will transport you to China, right from your favorite armchair.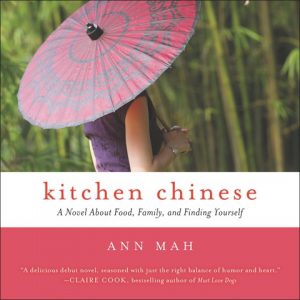 Ann Mah based her debut contemporary novel, KITCHEN CHINESE,  on her own experience of being an expatriate food journalist in Beijing. Narrator Emily Woo Zeller's talent with accents and distinctive voices brings the cosmopolitan nature of the city to the fore and highlights the Chinese American protagonist's self-growth as she reconnects with her family and cultural roots. Listeners can expect a multilayered story that explores modern China, immigration, and sisters.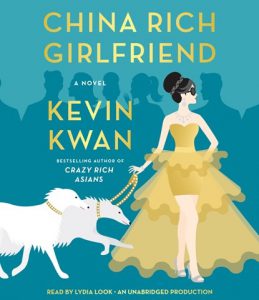 CHINA RICH GIRLFRIEND, by Kevin Kwan, provides listeners with a completely different perspective of contemporary mainland China and Singapore. Narrator Lydia Look's performance of this fun, fast send-up of the social divide separating families with new and old money is, as our reviewer noted, sometimes over the top—but that's exactly the right approach for this irreverent novel. Look expertly distinguishes among the variety of characters, keeping listeners on track in this novel that mixes high society, traditional aunties, and gossip with a potentially scandalous romance.
Madeleine Thien's novel DO NOT SAY WE HAVE NOTHING focuses on how various Chinese political movements during the last half of the 20th century affected an erstwhile musician, his family, and his associates, in both China and Canada. Narrator Angela Lin's spot-on pronunciations and sensitive performance create a captivating emotional atmosphere for this story of resistance, personal pain, and sacrifice.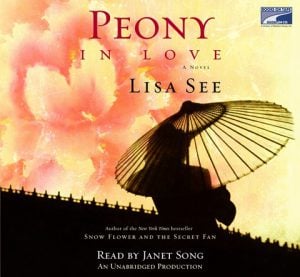 Stepping further back in history, PEONY IN LOVE, by Lisa See, transports listeners to 17th-century China and the turbulent end of the Ming Dynasty. Narrator Janet Song makes such a strong connection to the main character, a sheltered upper-class girl who sees her familiar world crumble, that listeners "seem to live inside Peony's head." This audiobook weaves opera, traditional expectations for Chinese women, love, and legend into an unforgettable story.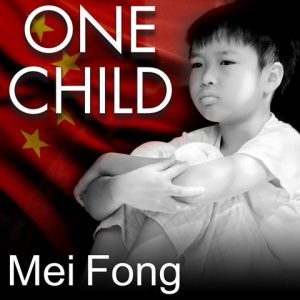 Narrator Janet Song's wide range is showcased in Mei Fong's ONE CHILD, a sociological study of China's federal experiment to limit population growth. Song's performance of this well-researched book is straightforward, yet engaging, as the author presents the history and ramifications of government-enforced family planning. Song's delivery takes on a softer, more emotional quality when reading the sections that describe Chinese citizens' personal experiences with restricting their families to only one child.
No matter how or if you celebrate Spring Festival, a visit to China is only an audiobook away.