Let's take a summer road trip without the hassle of actual driving. We'll meet lovers, aliens, people on the lam, and a father and son on their way to Mount Rushmore. Just like the folks you'd meet at a highway rest area. Well, maybe not the aliens, at least not on the Garden State Parkway.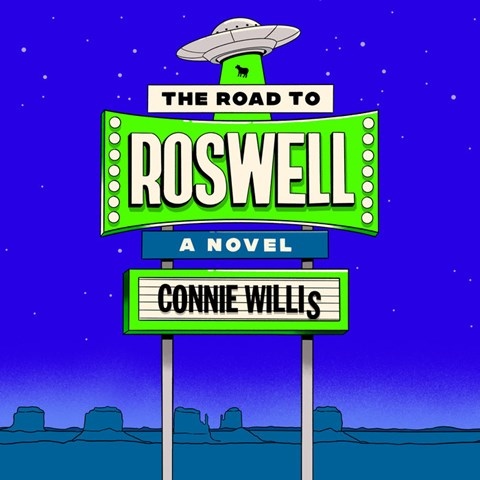 I'll begin with aliens, because how could I not? Award-winning science fiction author Connie Willis is famous for such time-travel masterpieces as THE DOOMSDAY BOOK and BLACKOUT. Well, she can also write funny. And in THE ROAD TO ROSWELL, she delivers a zany, heartwarming send up of what makes America weird as well as wonderful. Jessie Vilinsky's Earphones Award-winning performance brings the craziness marvelously alive. Her accessible narrative voice and imaginative characterizations of everyone from serious FBI guy to frantic UFO hunter to, wait for it, a silent, texting alien, are genius. Laughter and love are good for everything that ails us, so do listen.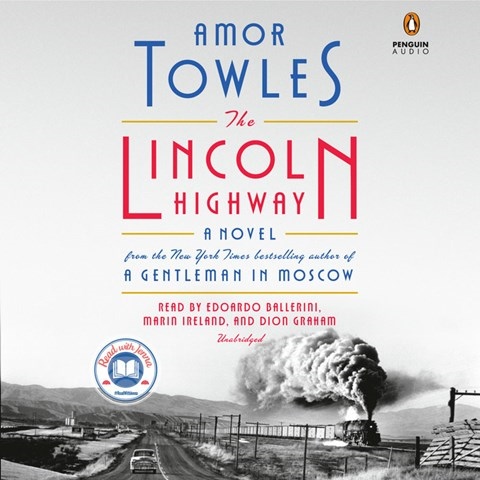 Three award-winning narrators, Edoardo Ballerini, Marin Ireland, and Dion Graham, embrace the picaresque quest at the heart of Amor Towles's THE LINCOLN HIGHWAY. The author of A GENTLEMAN IN MOSCOW and RULES OF CIVILITY here turns to 1954 and four boys on their way from Nebraska to New Your City. Two are on the lam, two are honest enough, one is a child. Ballerini does a lovely job as Billy, the eight-year-old child. And between them, Ireland and Graham inhabit everyone from sophisticates to railroad hobos. This NPR Best Book of 2021 is a wayward road trip filled with buoyant adventure and the occasional fierce truth.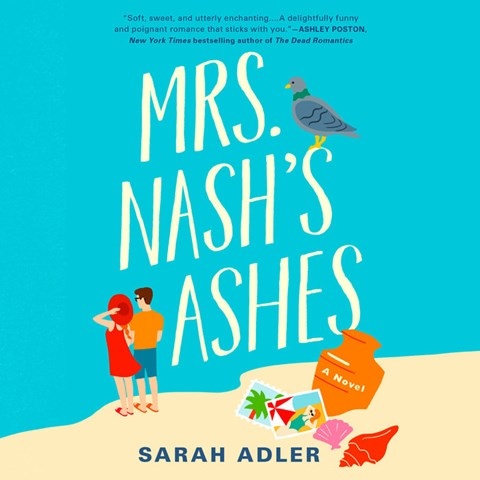 Now for some romance. Mara Wilson delivers the love and passion in Sarah Adler's road trip rom-com, MRS NASH'S ASHES, in such a way to set the heart and body aflutter. When Millicent, who's taking the ashes of her elderly friend Mrs. Nash from D.C. to Key West, finds herself stranded, she's offered a ride by hostile, handsome Hollis. As the two make their mishap-strewn way south, Wilson makes the most of Adler's observant, humorous writing. Millicent's flippancy transforms as affection emerges; Hollis gradually unbends; and the folks they meet along the way are characters without being caricatures. Thoughtful and swoon-worthy, this is a happy journey.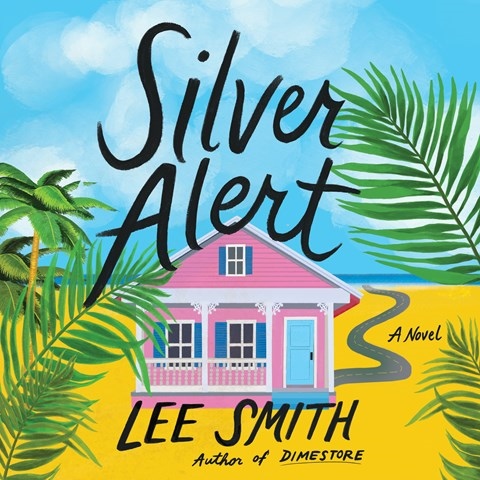 We're staying in Florida for Caitlin Davies's excellent performance of SILVER ALERT by Lee Smith. The funny, tender novel introduces us to Herb Atlas, a cussing octogenarian on the run from being placed in a home, and Dee Dee Mullins, a twentyish manicurist, recovering addict, and abuse victim. Their getaway in his Porsche triggers the eponymous alert. Davies manages to put Herbert and Dee Dee's complex pasts into their voices—tough, insouciant, innocent, hopeful. And she delivers the story's hard-won lessons in an easy tone, offering comfort whether your life is just starting or near its end.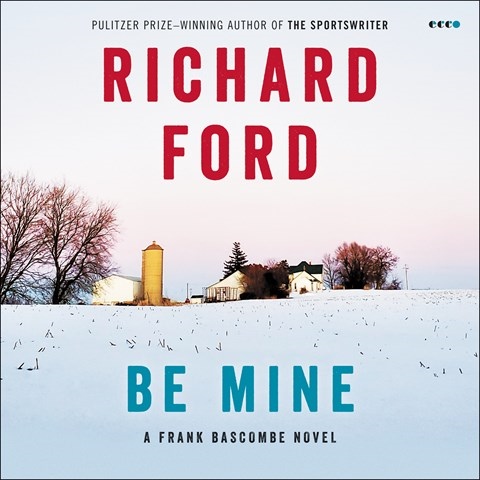 We finish with Richard Poe's adept performance of BE MINE, the final novel in Richard Ford's award-winning series about New Jersey everyman Frank Bascome. Now 74, Frank is traveling to Mount Rushmore in a wobbly RV with his son Paul, who has ALS. As he tries to create indelible memories, Paul alternately appreciates and goads him. Poe, who has won an Earphones Award for his narration of the series, knows Frank and his world well. Warm and straightforward, he celebrates the humor, highlights the wisdom, and navigates the mix of joy and sorrow in this fine conclusion to a memorable series.