In 1999, Petrea Burchard decided to recharge her acting batteries by taking a summer course at the British American Drama Academy in Oxford, England. Six weeks later, she returned to L.A. reinvigorated and with an idea for a novel that would mix adventure and romance with historical fiction. Published in 2013, CAMELOT & VINE is now available as an audiobook with Burchard as narrator. The journey from page to audio has been a lesson in artistic patience, persistence, and timing.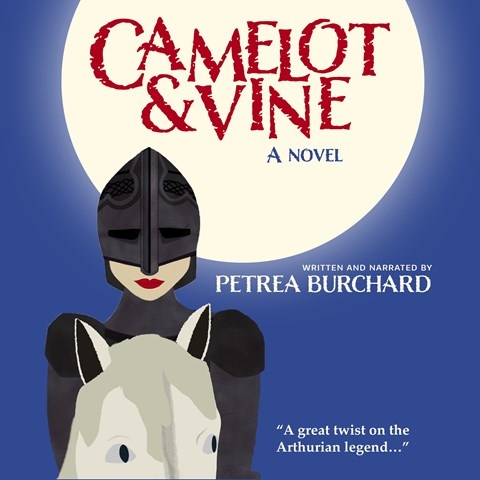 The book's protagonist is Casey Clemons, a 39-year-old actress who flies to England on a whim after losing her job as a spokesperson for a line of cleaning products. In a riding accident, she finds herself flung from the 21st century into the middle of a sixth-century battle between the Saxons and King Arthur's Britons. When she inadvertently saves Arthur's life in her tumble, he welcomes her into his camp, believing her to be a magician.
"Of course, when I wrote the book, I wanted to be Casey," laughs Burchard, now a successful audiobook narrator and voice-over actress. "I definitely wanted to run away with King Arthur. But that version wasn't very interesting." After more drafts, Casey became a more complex character. Full of enthusiasm, fear, tenacity, and love, she became interesting, as did the book.
Burchard self-published the novel. "And then I let it linger," she sighs. "I didn't have the wherewithal to market it properly, and after that, I was focused on my acting career."
Amid stage and voice-over work, though, Burchard didn't forget about her creation. "I use my voice for a living, so I decided to record an audiobook version. I recorded it three times." She shakes her head. "But it turned out that I didn't know how to narrate a novel!"
As she had in 1999, Burchard went back to school. "I found as many coaches as I could, including Hillary Huber, January LaVoy, and Sean Pratt. I also found a community. Audiobook narrators are incredibly supportive of each other."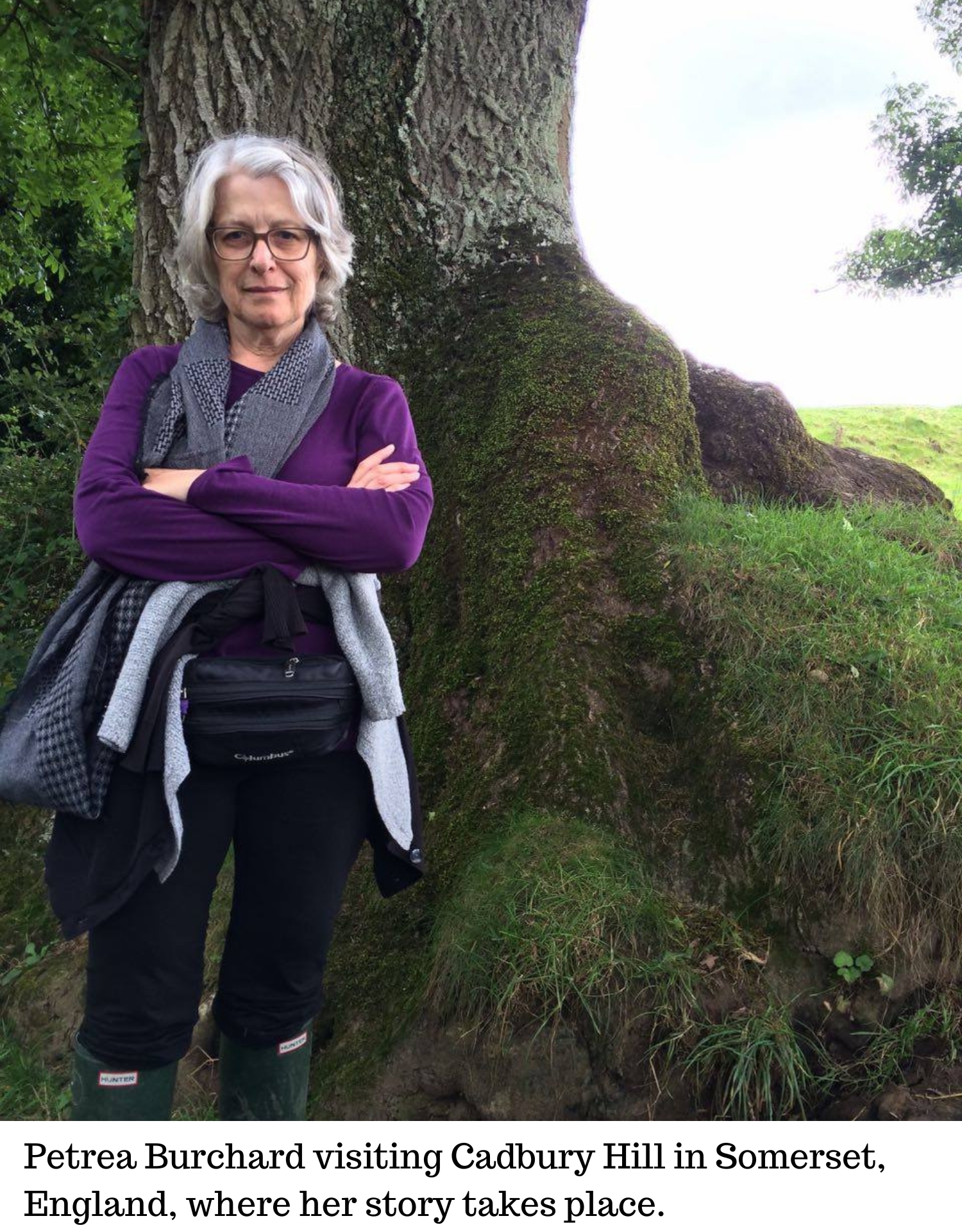 The training paid off. Burchard has recently finished her fiftieth audiobook. Even after recording so many books, though, performing her own work was a challenge. "I was intimidated by my characters. For instance, I had described King Arthur as having a voice like sand on gravel. I had to reproduce that!"
Burchard recorded 20 chapters early in 2022, then took a break to narrate other books and continue studying. In December, she picked up where she had left off and finished the book. "When I listened to the recording, I realized that the first part of the book wasn't good enough. I'd learned so much over the year that I had to redo the first chapters."
Determined not to let the audiobook of CAMELOT & VINE linger unnoticed, Burchard is learning to promote it wherever she can. Her book designer even sent her a T-shirt that reads "Ask Me About My Novel," but she hasn't yet had the courage to wear it in public. Soon, though. "Advertising takes nerve," she laughs, "but I'm getting better at it."
In addition to narrating fiction and nonfiction, Burchard plans to continue writing and reading her own work. Next up will be her collection of essays, ACT AS IF, about being a journeyman actor in Hollywood. "I started this career as an audiobook narrator in my 60s. Being able to bring everything to it—my stage acting, voice-over work, and writing, plus my ongoing studies—brings me so much joy."
Photos courtesy of Petrea Burchard.