Mixing romance and humor can be a tricky balance — and finding a narrator to dish out zany dialogue or ironic quips with droll aplomb is not as easy as it sounds. Often when I'm listening, I find myself surprised into unexpected laughter because the narrator snuck up on me with a covert zinger. Here are a few of my favorite humorous romances. These narrators have great senses of humor, pacing, timing and delivery. Add your own favorites in the comments!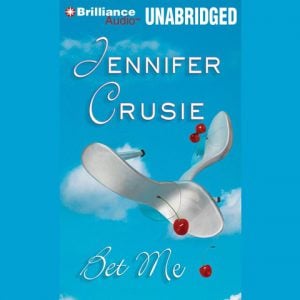 BET ME
by Jennifer Crusie, read by Deanna Hurst
Brilliance Audio
If I were limited to one title, this would be it. Legendary in romance circles for the awkward encounters between Min and Cal as they fight a bad first date and the cat from hell, as well as for the memorable cherries on the heroine's shoes, BET ME stands out as a romance sparking with verbal chemistry. Narrator Deanna Hurst has a voice low enough to score realism points for Cal and a humor that rolls out expressively through changes in pitch and pacing. Not to be missed.
CROCODILE ON THE SANDBANK
by Elizabeth Peters, read by Barbara Rosenblat
If you have a bucket list, even a very short one, this title should be on it. Rosenblat's arch humor as she introduces listeners to the indomitable Amelia Peabody and the gruff archaeologist Radcliffe Emerson is audio joy in its purest form. Their dialogue is verbal courtship at its most precise, most ironic, most entertaining pinnacle.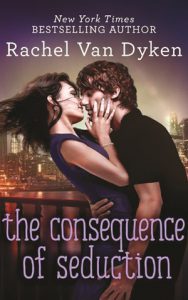 THE CONSEQUENCES OF SEDUCTION
by Rachel Van Dyken, read by Amy McFadden and Nick Podehl
Brilliance Audio
It's impossible to choose just one of Rachel Van Dyken's titles, since each is equally funny. But this title stands out for me with Jordan and Reid's snappy banter as Jordan attempts to repair Reid's bad boy image and save his acting career. Perhaps even more funny is Max, a secondary character from one of Van Dyken's other books, who yodels, makes sotto voce predictions, and otherwise steals the show with his own outrageous brand of humor.
LOSING IT
by Cora Cormack, read by Phoebe Strole
Lots of new adult titles (that is, novels with characters in the 17-27ish age range) have drama and angst. Cora Cormack does that well, but mixes it up with humor to make her characters uber-likable. When college student Bliss decides to have her first sexual encounter, the lead up does not go well. And then it turns out her potential hook up is her professor. (Oops.) For me, the top moment was her middle-of-the-night claim that she had to go because she was going to adopt a cat . . . immediately. Which she then had to go out and do—matching the colors and gender she had previously specified—so she wouldn't lose face. Drama-laden machinations ensue.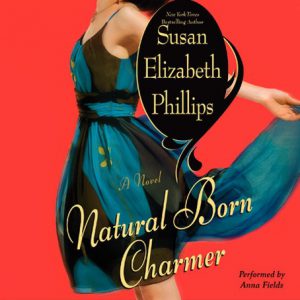 NATURAL BORN CHARMER
by Susan Elizabeth Phillips, read by Anna Fields
Harper Audio
I can name at least two colleagues who would do me physical harm if I didn't include one of SEP's (as her fans have affectionately nicknamed her) titles. I'm going to go with NATURAL BORN CHARMER because of the heroine's beaver costume and the breezy way Fields introduces Dean and Blue, all the while planting the seeds of a deepening relationship. As always with SEP, secondary characters give listeners double the pleasure, and Fields does not disappoint.
ROCK CHICK
by Kristen Ashley, read by Susannah Jones
If you don't know this zany series, picture romantic suspense where most of the characters are quasi clueless, quasi deadly, and super sexy. In this first title, Susannah introduces us to Indy, a bookstore owner with a big criminal problem, and Lee, a macho investigator who doesn't waste words. Everyone has their favorite Ashley title, but this is the one that started it all.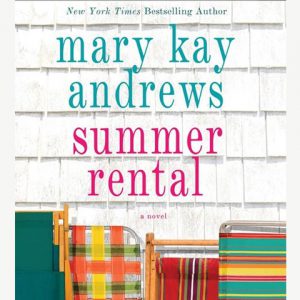 SUMMER RENTAL
by Mary Kay Andrews, read by Isabel Keating
Macmillan Audio
This beach read (literally) has a farcical comedy that simply does not stop. Three women share a beach house in North Carolina and end up offering house space to a mysterious woman whose story does not add up. Superb vocal characterizations by Keating enhance the fun dialogue and far fetched maneuvers of this chaotic comedy of errors. I recommend this title often, and it's an easy sell, especially in the summer!
Find more romances to love at our website!