Put on your formal wear and sparkling jewels for the announcement of this year's Audies winners in the Erotica and Romance categories. Congratulations to the Audio Publishers Association for their tireless work to coordinate audiobooks, judges, publishers, narrators, and an awards gala that stays on time and still celebrates winners and nominees without seeming rushed! Lucky for Tease, we get to celebrate with two categories, two notable audiobooks, and two talented narrators.
Now, no one likes a know-it-all (except for Hermione Granger!), and I take no personal credit for this, but it's a truth universally acknowledged that our amazing romance review team here at AudioFile Magazine has been sharing our love for these two titles for months. Nope, we have no advance knowledge of the winners, but our reviewers know good audiobooks when we hear them, and so we're especially pleased to once again share these titles, this time as Audie Award winners.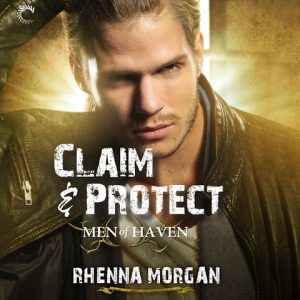 In the Erotica category, congratulations to winning title:
CLAIM & PROTECT
By Rhenna Morgan, read by John Lane
Harlequin Audio
Claim & Protect is a contemporary romance with lots of steam and heat yet focused on the couple and their relationship. We reviewers fell in love with John Lane's rough voice and use of accents for the "Men of Haven" — so much that we included it on our 2017 Best Audiobooks of the Year list. Did you miss that? Don't worry, you can still check it out online.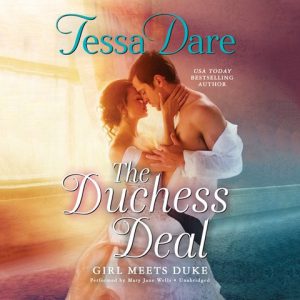 In the Romance category, congratulations to winning title:
THE DUCHESS DEAL
By Tessa Dare, read by Mary Jane Wells
Harper Audio
If you love historical romance, you love Tessa Dare. And this rags-to-riches Brit-storical with a thoughtful female protagonist gets swoons left and right. Narrator Mary Jane Wells has a great voice for London society tales — it lilts and shifts and bends in all the right spots. We've featured this title on our blog several times and look forward to more titles from this dynamic author-narrator duo.
Don't forget to check out the finalists in Romance and Erotica for additional titles worth your time — we had a great group of finalists this year!