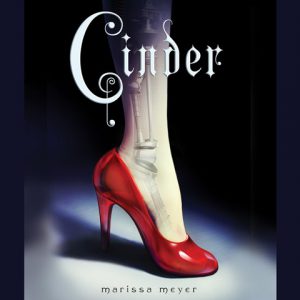 You're going on a long car trip, and you insist that equal listening time is assigned to your favorite genre, romance. One problem. Your kids will be in the car, and many romances these days contain enough detail to give away the show (Ahem!). So, just in time for summer, we're happy to present a list of family-friendly romances that will spare your blushes.
A quick caveat — this list contains recommendations from a bunch of different listeners. In our exuberance to recommend favorites, we may not have perfect recall. If there's a scene or two not appropriate for 10-12 year olds, just fast forward and forgive us!
Contemporary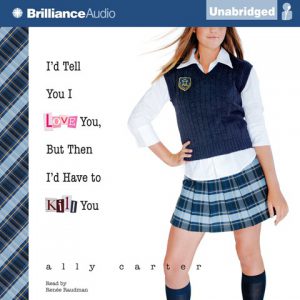 I'd Tell You I Love You, But Then I'd Have to Kill You
by Ally Carter, read by Renee Raudman
Brilliance Audio
AudioFile Earphones Award
If you're at a school for spies, and you crush on a boy, what's the logical next move? Surveil him, of course! Hilarious hijinks ensue. Ally Carter has other titles, too, that everyone will enjoy.
Historical Fiction
THE GRAND SOPHY
by Georgette Heyer, read by Sarah Woodward
Naxos AudioBooks
Out of Heyer's huge catalog, I chose The Grand Sophy because there are young children, a greyhound dog, and a monkey as secondary characters. Sophy comes to town to stay with her cousins, and she decides to FIX all their problems . . . in her own grand style.Heyer's romantic suspense translates perfectly to audio.
KEEPING THE CASTLE
by Patrice Kindle, read by Bianca Amato
This book about a girl named Althea who needs to marry to save the family estate has a Jane Austen–like quality mixed with some situational humor. It's a big fan favorite.
ANNE OF GREEN GABLES
by L.M. Montgomery, read by Rachel McAdams
Audible, Inc.
AudioFile Earphones Award
Barbara Caruso
Recorded Books
Rachel McAdams does a more contemporary-styled reading while Barbara Caruso really evokes the old-fashioned pleasures of Prince Edward Island and the characters who live in the village of Avonlea. Red-haired orphan Anne (with an E!) settles in with tons of adventures, and a little romance in this first book.
THE WINTER SEA
by Susanna Kearsley, read by Rosalyn Landor
Audible, Inc.
Nobody beats Susanna Kearsley for time-slip romance (a modern character whose timeline collides with a historical character). This one (I recommend all of them, and they are better as audiobooks) is set in 1708 with the political complications of the Scottish Jacobite movement.
BLACKMOORE
by Julianne Donaldson, read by Cassandra Campbell
An appealing combination of Jane Eyre-type longing and British estate life. Kate wants to travel to India, but not until she fulfills her mother's conditions. I highly recommend this narrator, too.
The Inheritance
by Tamera Alexander, read by Tavia Gilbert
A western! McKenna heads to Colorado to stay with family, but unexpected events challenge her resolve at every turn. Tavia Gilbert has a great mid-range voice so she can handle male and female characters with equal aplomb.
Science Fiction & Fantasy

THE WILL OF THE EMPRESS
by Tamora Pierce, read by Tamora Pierce and a full cast
Full Cast Audio
Pierce's fantasy series chronicling the powers of four adolescent mages and their journey to Empress Berinene's court will capture every listener's heart.
TWILIGHT
by Stephenie Meyer, read by Ilyana Kadushin
Listening Library
I consulted with a few listeners, and we agreed that Twilight, book 1, would be appropriate for ages 10 and up. There is a lot of sighing and emotion, which is awesome-sauce for me, but you might need to play up the predatory vampire aspect if you have a carload of boys! This is one of those lucky times when a book series — before it was an international phenomenon with movies — still scored a top-notch narrator.
THE PRINCESS BRIDE
by Williams Goldman, read by Rob Reiner
Phoenix Audio
As with Twilight, several listeners recommended this one. I remember loving it as a kid, switching back and forth from book to movie, and this one has a good mix of male and female characters and loads of humor.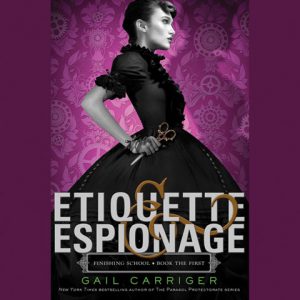 ETIQUETTE & ESPIONAGE
by Gail Carriger, read by Moira Quirk
Hachette Audio
I LOVE this author, and the audiobooks are even more ace! Sophronia is a 14-year-old mechanical genius in a steampunk world which just happens to have supernatural creatures, too. Clever dialogue, a finishing school for spies, lots of peril, yay, yay, yay! The narrator is appropriately pseudo-proper and uses a wide range to voice the characters.
CINDER
by Marissa Meyer, read by Rebecca Soler
Macmillan Audio
You can totally get boys and girls hooked on this series — Steampunk fairy tales set in a futuristic Earth where the moon's Queen Levana is trying to take over using a dread plague. The audio is a heart-stopping joy. Rebecca Soler adds SO much to an already great concept.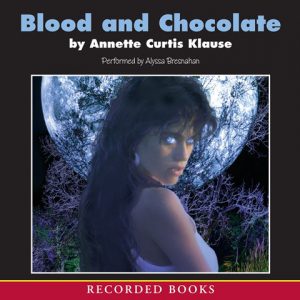 BLOOD AND CHOCOLATE
by Annette Curtis Klause, read by Alyssa Bresnahan
Recorded Books
Earphones Award Winner
This is a superbly addictive teen werewolf romance, and when I looked for the audio, I was so excited it was Alyssa Bresnahan because she rocks teen voices. It's a little intense, but I'm pretty sure it stays clean (and some online lists agreed with my memory, so fingers crossed).
BEAUTY
by Robin McKinley, read by Charlotte Parry
Recorded Books
In honor of our Beauty and the Beast year, I chose this Robin McKinley audiobook. McKinley is a lush storyteller, and her fairy tales bring out details in characterization that work so well in audio. The clip I listened to (full disclosure) made me happy about Charlotte Parry as narrator — she had personality and also whimsy.
What family-friendly audiobook romances do you recommend – or not! Share in the comments!