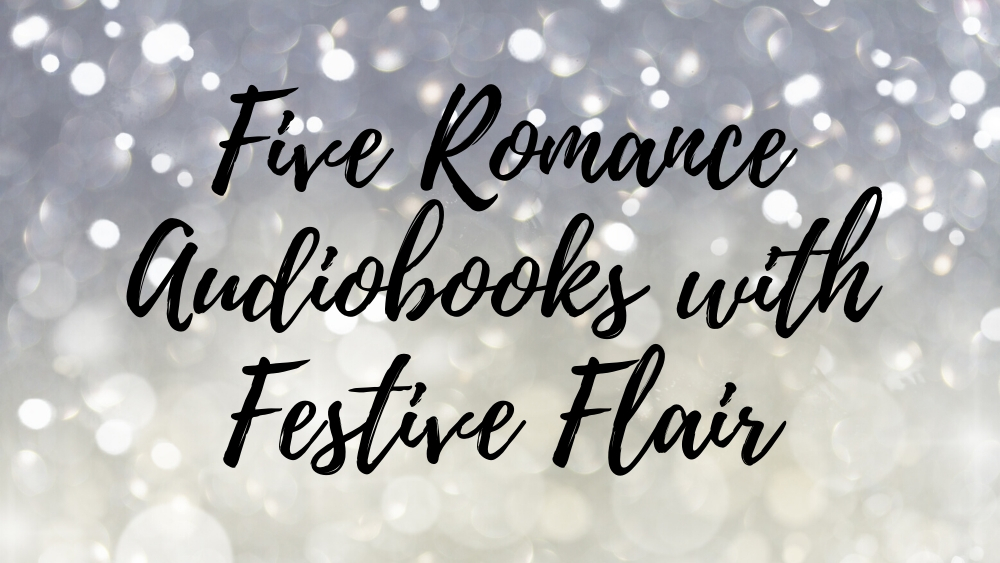 As I may have revealed in former holiday roundups, I revel in all things Christmas. I watch holiday movies (and upgraded to an app this year to track my progress — 11 so far). My reindeer-in-a-winter-forest shower curtain is up, my wreath is on the door, and I have already baked pumpkin bread and scones as my warm-up to cookie baking. (Happy to share the recipes!) So it is no understatement to say I have been preparing for this roundup with a hint of festive sparkle since July.  Here are five holiday romance audiobooks that will warm your heart, have you humming carols, and make you smile despite holiday traffic and busy schedules. Love your holiday listening, with my best wishes to you and your family.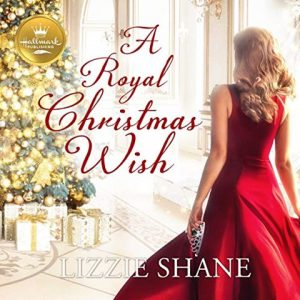 A ROYAL CHRISTMAS WISH
by Lizzie Shane, read by Arielle DeLisle
Dreamscape
This audiobook is part of the Hallmark romance lineup (no, there's no movie, I checked and was very sad), so I had expectations that it would be light and fun. Enter narrator Arielle DeLisle who elevates an intriguing magical mix-up romance into a memorable listening experience. Waitress and dog walker Jennie Jones literally bumps into Prince Dom in New York's Central Park. What follows is a magical what-if story where Jennie wakes up as Dom's wife in his fictitious European country. DeLisle plays up the situational awkwardness, does superbly credible voices for Dom and the rest of the palace characters, and makes us fully believe in the conceit. Listeners will adore the mix of holiday playfulness and real-life relationship concerns in this clean romance.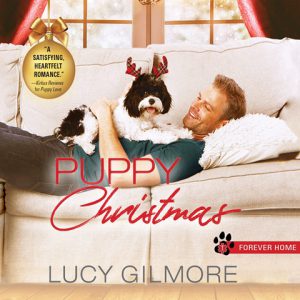 PUPPY CHRISTMAS: Forever Home, Book 2
by Lucy Gilmore, read by Lauren Sweet
Dreamscape
I was delighted to be surprised by PUPPY CHRISTMAS. I chose this one to review because, well, puppies. Once I started listening, I quickly realized this story is about so much more. Lila Vasquez trains puppies to be service dogs for the hearing impaired, and her next client is a young girl named Emily, whom Lila meets at a party. Dressed in a pouffy gown, Lila immediately becomes "Princess Lila" and carries out the charade throughout Emily's training, alongside Emily's laughing, impoverished father, Ford. Sweet does a fabulous job with the juvenile yet maniacally determined Emily and gets inside Ford's head as he wrestles with finances and his growing attraction to Lila. Lila's determination and vulnerability get equal time, as do many fascinating minor characters, including Ford's numerous female neighbors, who embody the idea that it takes a village to raise a child. Emily's genetic condition and Ford's financial situation ground the story without negating the joy of puppy training and holiday parties with pirates. The holiday elements are more marginal in this one, but listeners wanting a satisfying contemporary will find much to love here.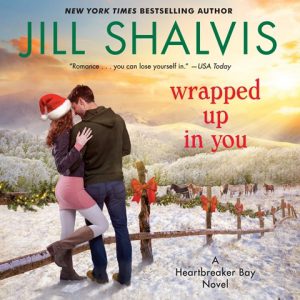 WRAPPED UP IN YOU: Heartbreaker Bay, Book 8
by Jill Shalvis, read by Erin Mallon
Harper Audio
Jill Shalvis and narrator Erin Mallon make a great combination in this holiday-themed Heartbreaker Bay story. Ivy Snow's spicy tacos capture Sheriff Kel O'Donnell's attention, and the romance blooms from there. But, of course, everyone has a past, and Ivy's is trickier to leave behind than most. Mallon has a self-deprecating edge to her voice that leaves listeners both entertained and charmed. Listeners will be fully sympathetic to Ivy's peripatetic childhood and her reluctance to engage with Kel, despite his protective nature. As with PUPPY CHRISTMAS, this is holiday-lite, so for those who like more story than tinsel, WRAPPED UP IN YOU may be just your cup of tea.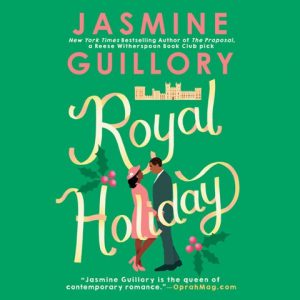 ROYAL HOLIDAY
by Jasmine Guillory, read by Janina Edwards
Penguin Audio
AudioFile Earphones Award
A popular series narrated by Janina Edwards returns for the holidays! Vivian jumps at the chance to visit England with her daughter, Maddie, whom listeners met in Guillory's THE WEDDING DATE. Vivian is hired to style a princess for the royal Christmas festivities, but she unexpectedly falls for Malcolm, one of the Queen's staff. Can a royal flirtation become a permanent relationship? Edwards expresses Vivian's thoughts with warmth and authenticity, and explores her past with realistic flair. As our reviewer raved, "Edwards captures a strong, mature black woman who is no stranger to love and heartbreak." Her genuine narration makes this a steamy, sweet romance that listeners won't be able to put down.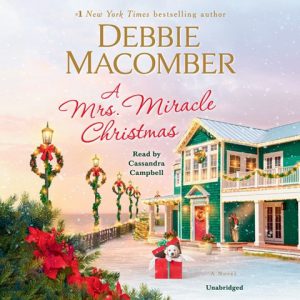 A MRS. MIRACLE CHRISTMAS
by Debbie Macomber, read by Cassandra Campbell
Random House Audio
I have saved for last the grand dame of holiday stories, Debbie Macomber, and her newest Mrs. Miracle story, so ably narrated by Cassandra Campbell. My mother and I listened to this clean romance in the car in one day, and we were both held spellbound by the equal measures of grief and hope dividing married couple Laurel and Zach. Campbell makes their feelings so strongly known that they seemed to be physical entities in the air as we listened. Then Campbell swoops in with guardian angel/Angela Lansbury-type Mrs. Miracle, who comes to deliver God's promise to them. Her cheer nicely balances Laurel's tired sadness and Zach's tentative optimism as she plays companion to Laurel's grandmother over the holidays. If you want to laugh, cry, and sing all in a short holiday tale, look no further.