This month's hot picks are some of the most diverse, intriguing titles I've seen in a while . . . all gathered together! For romance lovers who like to delve deeply into exotic worldbuilding, these titles are unusual gems. Each title listed below has a brief description and a quote from the review as well as a link to the full review. Props to our awesome team of romance reviewers who selected and reviewed these titles.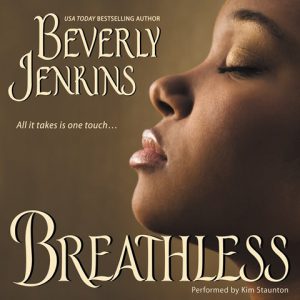 Breathless (Old West, Book 2)
by Beverly Jenkins, read by Kim Staunton
HarperAudio
It's all about… Hotelier Portia Carmichael finds a peripatetic cowboy from her past too tempting to resist.
Audiobook love: "Kim Staunton makes the journey comforting and familiar, thanks to her heartfelt delivery."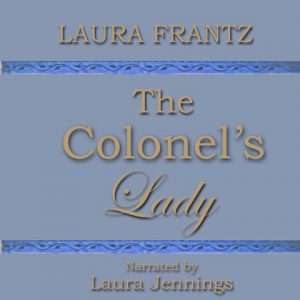 The Colonel's Lady
by Laura Frantz, read by Laura Jennings
Books & Such Literary Agency
It's all about… Set on the Kentucky frontier in 1779, Colonel Cassius McLinn reluctantly welcomes a group of women to Fort Endeavor, becoming intrigued by Virginian Roxanna Rowan.
Audiobook love: "Narrator Laura Jennings's use of accents and pacing brings the various characters to life, moving deftly from the twang of the Kentucky soldiers to the pensive cadence of Roxanna and brusque Irish brogue of McLinn."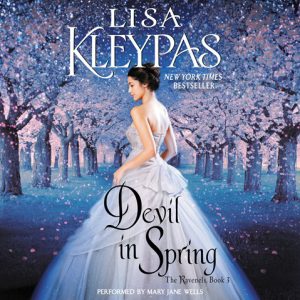 Devil in Spring (The Ravenels, Book 3)
by Lisa Kleypas, read by Mary Jane Wells
HarperAudio
It's all about… Lady Pandora Ravenel prefers the board games she creates to society's games, but her unwilling association with Lord St. Vincent involves high stakes for both of them.
Audiobook love: "Mary Jane Wells perfectly captures Pandora's naïveté, outspokenness, and frustration with a society that marginalizes women."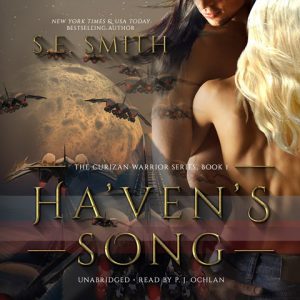 Ha'ven's Song (Curizan Warrior, Book 1)
By S.E. Smith, read by P.J. Ochlan
Susan E. Smith/ Blackstone Audio

It's all about… Earthling Emma Watson falls for extraterrestrial warrior Ha'ven Ha'darra on their way to his home planet.
Audiobook love: "P.J. Ochlan's framing builds anticipation when Ha'ven's spaceship crashes in unknown territory and when Ha'ven's enemies kidnap Emma."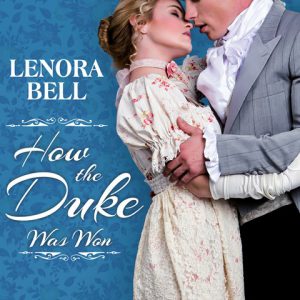 How the Duke Was Won (Disgraceful Dukes, Book 1)
by Lenora Bell, read by Beverley A. Crick
Tantor Media
It's all about… Charlene Beckett impersonates her half-sister in her dealings with James, the dashing Duke of Harland.
Audiobook love: "Beverley Crick's upper-crust British accents are spot-on for Bell's romance."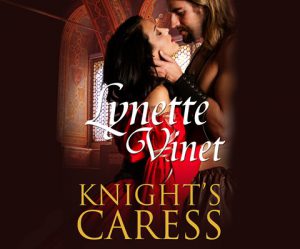 Knight's Caress
by Lynette Vinet, read by Elaine Claxton
Dreamscape
It's all about… Norman keep holder Amberlie accepts an arranged marriage to Saxon warrior Tedric of Woodrose.
Audiobook love: "Narrator Elaine Claxton delivers both the sophisticated French accents of the Normans and the distinctly more plebian English accents of the Saxons."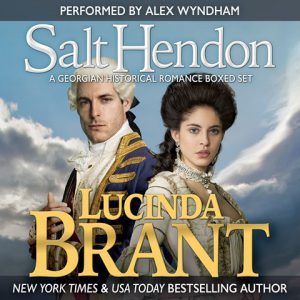 Salt Hendon Collection: Salt Bride, Salt Redux, Salt Angel
by Lucinda Brant, read by Alex Wyndham
Sprigleaf Pty Ltd
It's all about… These Georgian romances full of villains and historical detail should not be missed.
Audiobook love: "Alex Wyndham takes Brandt's romantic suspense, set in England in the late 1700s, and creates a vocal tapestry of characters, from the highest nobility to the lowest of servants…"
What the Heiress Wants
by Kristina Knight, read by Carly Robins
Audible, Inc.
It's all about… Miranda leaves her family's business to work for rival Connor Reeves. What will happen when he discovers her true identity?
Audiobook love: "Carly Robins's narration reflects the sensual charm and determination of publishing heiress Miranda Clayton."
Here's the hard part — choosing which one to listen to! (My advice — don't limit yourself to just one!)
Want even more ideas? Visit our site to find more new romance audiobooks here!