If you're a regular romance listener, you know you can learn a lot of history in romance novels. Sometimes I will produce some arcane fact to those unfortunate enough to be standing in my proximity and then triumphantly ask, "And how did I learn that? From a romance novel!" Good historical writers research and research and research. (Ahem. Outlander. Ahem. A Discovery of Witches. Just sayin'.) And in the audio format, with the right narrator, the historical framework sifts seamlessly through your consciousness. The narrator creates that realistic sense of place and time in a natural, entertaining way. They reduce the distance between the listener and a world with different cultural norms, clothing, and language patterns. So keep listening to those historical romances — you're smarter for it!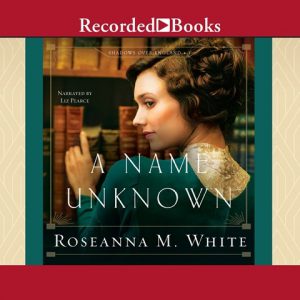 A NAME UNKNOWN
by Roseanna M. White, narrated by Liz Pearce
Did you know that Britain sought out German sympathizers during World War I? I must admit, I would suspect that during World War II, but was fascinated by the historical details of the years leading up to the Great War found in this enjoyable historical by Roseanna M. White. A London thief posing as a librarian to suss out a spy? Sign me up! Narrator Liz Pearce switches from city London accents to countryside estate English. She makes the quiet, scholarly Peter Holstein seem romantic and dignified and brings all the minor characters to life. I really liked this author/narrator pairing, and I bet you will, too.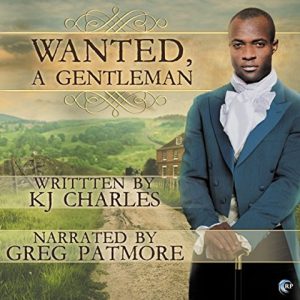 WANTED, A GENTLEMAN
by KJ Charles, narrated by Greg Patmore
Most 19th-century British romances focus on the upper class, but KJ Charles has chosen to tell the romance of two solidly middle-class heroes. A newspaper editor and a merchant get caught up in a scandal entirely not of their making. Listeners looking for something new will appreciate the fact that two people of moderate means can enjoy a romance as true as one involving, say, a fabulously wealthy and powerful duke! Narrator Greg Patmore creates two incredibly different character voices for Theodore and Martin — I can't imagine this story *except* as an audiobook. Enjoy this clever historical with excellent narration.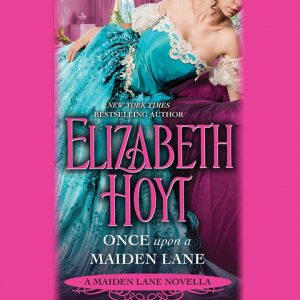 ONCE UPON A MAIDEN LANE
by Elizabeth Hoyt, narrated by Ashford McNab
Elizabeth Hoyt's unconventional London historicals brim with unusual match-ups and yes, information about various aspects of life in 18th century England. I've learned about the theater, the class system, the treatment of children, politics, slow modes of transportation, and food I probably wouldn't eat. In this short novella, it's a case of mistaken identity — Viscount Blackwell mistakes a servant for his fiancée — could a servant actually be his long-ago-contracted bride? (Dun dun dunnnn!) Ashford McNab is such a pleasure to listen to in this series. Her voices provide good variety, she's connected to her male and female characters, and she manages a good balance between historical verisimilitude and appeal to a modern audience. You can find reviews of more of Elizabeth Hoyt's audiobooks on our site.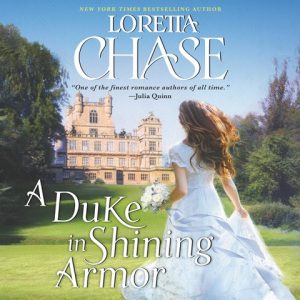 A DUKE IN SHINING ARMOR
by Loretta Chase, read by Kate Reading
AudioFile Earphones Award
Loretta Chase is a meticulous researcher. For this audio, set in 1833, listeners will get the details of bridal wear (worn more than once, so be careful climbing out a window wearing some!), etiquette (a duke outranks almost everyone, a fact the heroine of this book doesn't seem to appreciate), and duels of honor (the Duke of Ripley worries he'll end up dueling with his friend after he tries to bring his errant fiancée back to him). Narrator Kate Reading masters the finer points of 19th-century history as well as the chemistry between Olympia and Ripley, not to mention Chase's hilariously proper repartee.