What's more romantic than a wedding? It's the quintessential happily ever after, even if wedding plans sometimes bring out the worst in people (oh, the stories we each could share, right?!). After years of listening to various genres on audio, it's my humble opinion that audiobooks as a medium excel at drama. So wedding romances could not be more suited to the audio format. Sure, you can read the pre-marital exploits on the page, but when the narrator is barreling full tilt at tropes such as "fake marriage," "left at the altar," "my mother hates my fiancé," or "runaway bride," it's undeniably MORE. Today's audiobook recommendations are officially over the top!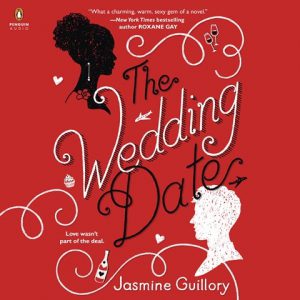 THE WEDDING DATE
by Jasmine Guillory, read by Janina Edwards
Penguin Audio/Books on Tape
AudioFile Earphones Award
Love in an Elevator? (Cue the Aerosmith soundtrack.) Alexa agrees to be a wedding date for a guy she met while stuck in an elevator. Can a fake-to-real relationship between two busy career professionals go the distance? Listeners will enjoy hearing this cute yet cheeky performance by Janina Edwards.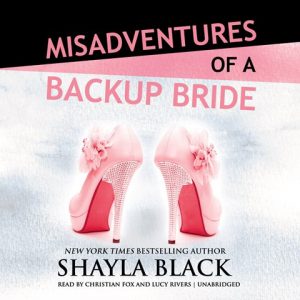 MISADVENTURES OF A BACKUP BRIDE
by Shayla Black, read by Christian Fox and Lucy Rivers
Blackstone Audio
For a steamier version of the "fake fiancée" plot, narrators Christian Fox and Lucy Rivers bring the heat. Add in the billionaire business mogul and a tossed handful of hilarity, and you have a winning combination. Fox and Rivers set the perfect tone, both sexy and silly, in this racy romp of an audiobook.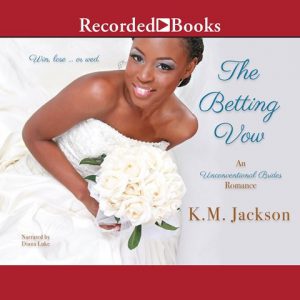 THE BETTING VOW
by KM Jackson, read by Diana Luke
Recorded Books
Married on a bet in Vegas? What could possibly prevent their future happiness?  Leila and Carter may have landed in a laughable pickle, but nothing is as it seems, especially when the narrator can bring out hidden character motivations. Diana Luke narrates their story with élan.