Narrator Jorjeana Marie goes behind the mic for AudioFile Magazine to tell us why it was fun to get to know the hilarious cast in Camille Perri's THE ASSISTANTS. She shares the secrets of her balancing act of humor, perfect pacing, and the multi-accented New York characters. Just think what might happen when underpaid assistants take a Robin Hood approach to the distribution of wealth.
"I loved that this book was set in New York, and the cast of characters was amazing. It's kind of an anti-hero story." -Jorjeana Marie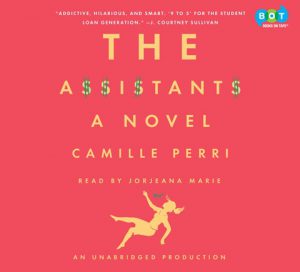 THE ASSISTANTS
by Camille Perri, read by Jorjeana Marie
Penguin Audio
Earphones Award Winner
We first spotted this title because of its setting within a New York media empire and the rich possibilities for satire. Jorjeana Marie dives into the performance much as any executive assistant would—savvy and smart, and willing to take risks. In a world of underpaid assistants with crushing debt among the richest executives, there are always opportunities. Have fun listening to this one! To hear a sound clip and read our full review, click HERE.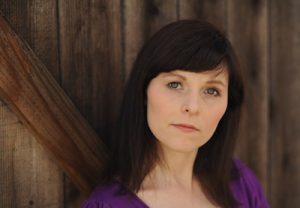 To find more audiobooks narrated by Jorjeana, click HERE.