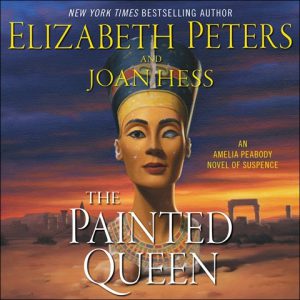 Golden Voice narrator Barbara Rosenblat chats with AudioFile's Jo Reed about one of the most enduring partnerships in the audiobook world—that of "the Barbaras." Barbara Rosenblat and Barbara Mertz, aka Elizabeth Peters. THE PAINTED QUEEN is the 20th in the Amelia Peabody mystery series—all narrated by Barbara Rosenblat.
THE PAINTED QUEEN was left as a partially finished manuscript when author Elizabeth Peters died in 2013. Mystery writer Joan Hess completed the manuscript, and as our reviewer said, Barbara Rosenblat brings to life the "delicious blend of love and mayhem."
"What you're doing is creating a world. You're channeling an author and an author's intent . . . and you let the author be there with you, because in fact you are collaborating in every sense with the author as you move along."—Narrator Barbara Rosenblat
Our conversation explores the friendship of "the Barbaras"; giving voice to the inimitable Amelia Peabody; and Barbara Rosenblat's history as an audiobook narrator and actor on Broadway, and her celebrated role as Miss Rosa in Orange Is the New Black.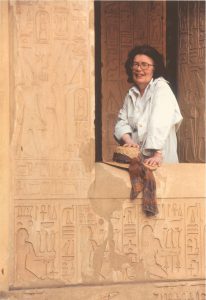 An actor who narrates a series develops a unique familiarity with an author's style and the backgrounds of the major characters. Barbara Rosenblat says that this familiarity gives her an internal "soundscape," which she uses to set "a tonal mood that identifies the author's style from the first word."
If that conversation leaves you wanting to dive right into the Amelia Peabody series, navigate to our website to find where you want to start! For more about Barbara Rosenblat, visit her page on our site, where you can also find many other excellent mystery audiobooks that she's narrated.