Listen in to the engaging conversation between author Nic Stone and narrator Dion Graham for insights on the writing and recording of the captivating DEAR MARTIN. Stone's moving young adult audiobook allows listeners to reflect on the trauma and impacts of racial profiling as her characters ask the questions we would in their situations.
"The best way to reach young people through literature is to reflect actual young people who mess up, who do good, who do bad, who have good things that they are a part of, who maybe have some things that they shouldn't be a part of."—Author Nic Stone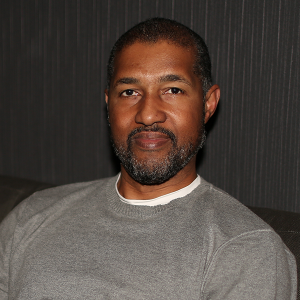 Bringing an author and a narrator together allows for a fascinating perspective on the creative forces behind audiobooks we love. High school senior Justyce McAllister chronicles his anger and trauma following a troubling encounter with the police through letters addressed to Dr. Martin Luther King, Jr. Narrator Dion Graham conveys Justyce's depth of character and inner conflict, and with subtle emotion, helps listeners navigate Justyce's journey along with him. Read the full review of DEAR MARTIN on our website.
Find more conversations between authors and narrators on THE DOWNLOAD.
Nic Stone photo by Nigel Livingstone.