Adriana Herrera's AMERICAN DREAMER is a delicious new romance that's a standout on audio, thanks to Sean Crisden's Earphones Award-winning performance. This heartwarming, awkward, hilarious, steamy romance is filled with Dominican food-love and is guaranteed to make you hungry. In this video, Sean shares why he enjoyed narrating AMERICAN DREAMER so much.
"One word of advice for you: Do not read the book hungry."
—Narrator Sean Crisden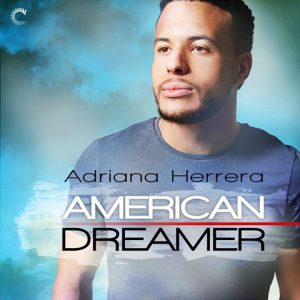 AMERICAN DREAMER: Dreamers, Book 1
by Adriana Herrera, read by Sean Crisden
Harlequin Audio
AudioFile Earphones Award
Narrator Sean Crisden wraps listeners in the warmth of food truck owner Nesto Vasquez, whose Dominican heritage inspires his delicious Afro-Caribbean food. Nesto parks his truck opposite the Ithaca Library and strikes immediate sparks with librarian Jude Fuller. Crisden contrasts Nesto's rolling Spanish accent with Jude's earnest personality for a charming opposites-attract story. Read the full review, and watch for the next in the series, AMERICAN FAIRYTALE, out in May.