On December 12, 2020, spy thriller master John le Carré (actually the pen name for David Cornwell) passed away from pneumonia at the age of eighty-nine. After a year of daily announcements of thousands of deaths, the numbers always rising in incomprehensible ways, John le Carré's passing caused me to pause, perhaps because I had recently listened to AGENT RUNNING IN THE FIELD, which le Carré narrated himself. While many nonfiction authors narrate their own works, it is less frequent for mystery-thriller writers to do so. But le Carré was a skilled narrator—he won Earphones Awards for narrating several of his spy novels, including A LEGACY OF SPIES and A DELICATE TRUTH, as well as his memoir, THE PIGEON TUNNEL. With le Carré's audiobooks, listeners have the privilege of hearing his stories told by the master himself.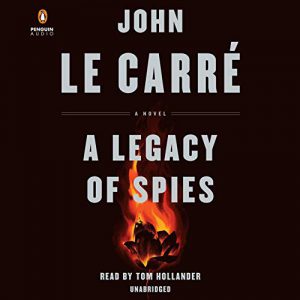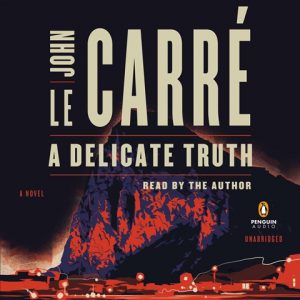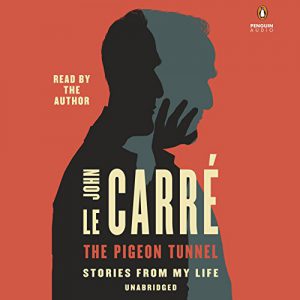 Le Carré has been noted as a thriller writer who has uplifted the genre to literary fiction. Built on his own experience in MI5 and MI6, le Carré gave listeners a window into the very real lives of spies. His protagonists were not the bullet-proof, impossibly agile and handsome James Bond-types. George Smiley and his other spies are quite ordinary in appearance and sufferings.
Le Carré has been inspiring spy novelists for years. In reviewing spy thrillers, our AudioFile reviewers often compare works to le Carré, such as INDEPENDENCE SQUARE, by A.D. Miller, read by Tim Campbell. This is a complex, multi-layered plot involving a former British diplomat and events taking place in Kiev.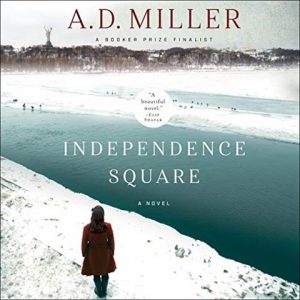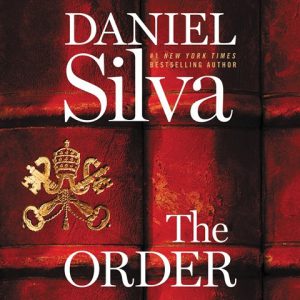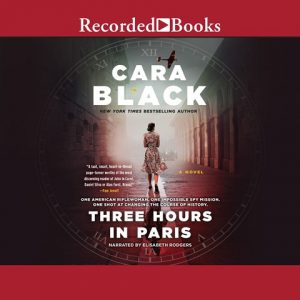 In a series that follows spies as they age and their careers develop, try Daniel Silva's Gabriel Allon audiobooks, which feature older, introspective spies à la le Carré's novels. The latest in the series is THE ORDER, read by Golden Voice George Guidall. Listeners in this series learn to distinguish between policing and spying, as the master spies of several countries work often together on mutual agendas. We also get a view into how constantly living lies impacts these very human characters.
Spies live with the constant fear of having their identities "blown." Listeners who are in the mood to experience that fear vicariously will find Cara Black's THREE HOURS IN PARIS totally engaging. The audiobook earned narrator Elisabeth Rodgers an Earphones Award. What distinguishes this audiobook from those described above is that the protagonist, Kate Rees, is a total novice at the spy game, learning as she muddles along with no real support.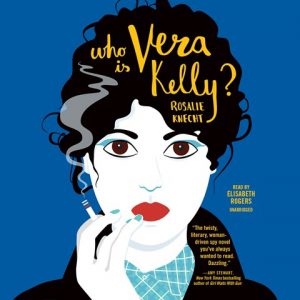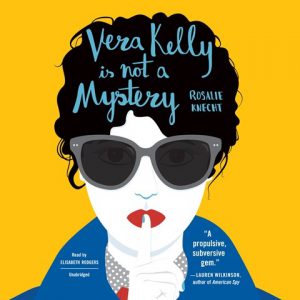 Elisabeth Rodgers is also the narrator in the Vera Kelly series by Rosalie Knecht. The first book in the series, WHO IS VERA KELLY, is a very different kind of spy novel, as Vera Kelly is not your typical spy. She shares the same humanness and vulnerabilities familiar from le Carré's characters. By the second book in the series, VERA KELLY IS NOT A MYSTERY, Vera has left the service and has opened her own P.I. firm. Rodgers brings her real talent with accents to these audiobooks.
So, thank you, John le Carré, for the richness of your work, your words, and your voice. And thank you for inspiring so many others to continue to create, entertain, educate, and terrify.
Photo ofJohn le Carré by Nadav Kandar.