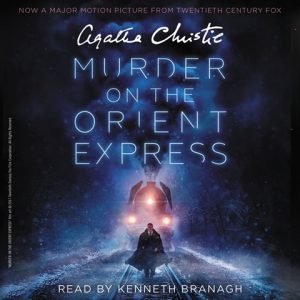 After months of persuasion, my friend Dory finally listened to her first book during a nine-hour drive from Virginia to Maine last month. She chose Kenneth Branagh's performance of MURDER ON THE ORIENT EXPRESS.
"Why didn't you tell me?" she demanded when she arrived, as if I'd been keeping audiobooks a secret. "I'd never realized how witty Christie is until I heard it. And those amazing accents!" Then she uttered the classic line. "Listening to the performance made the story come alive."
One more audiobook convert, all because of the narrator, which is how it should be.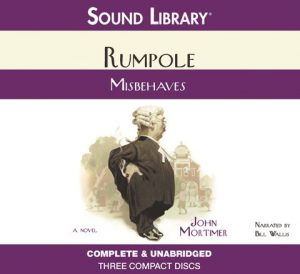 A great narrator can lift an okay book into goodness and a terrific book into greatness. On the flip side, a bad narrator can kill even the best piece of writing, but let's not spend time on what doesn't work right now. A great narrator has imagination, consistency, intelligent pacing, good modulation, the ability to characterize personalities, and a voice you want to listen to for umpteen hours. A range of accents is a plus, but in my opinion, not absolutely necessary. I do, however, need to know which character is speaking.
I agree with Dory that Branagh's accents stand out in a mystery with sixteen main characters from a range of countries. In conversation, it's sounds like an international cast, never mind that it's one man. Listening, I was reminded of one of my long-time favorites, Bill Wallis, whose performances of John Mortimer's RUMPOLE series and Michael Pearce's many mysteries, including his A DEAD MAN series, are perennial pleasures. Wallis's rich voice, skill with accents, and realistic conversational pacing are remarkable.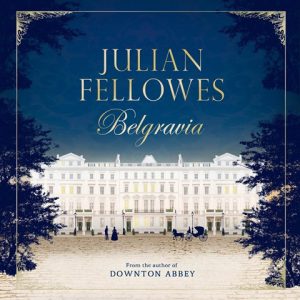 Juliet Stevenson also possesses a warm voice that attracts me to whatever book she feels like performing. I'd listen to her read the telephone book if we still used such things. (No doubt, she'd uncover a plot somewhere between H and G.) In addition to her alluring sound, Stevenson enunciates exquisitely. This may not seem essential, but road noise predominates in my late-middle aged car, and with Stevenson in the player, I didn't miss a word of JULIAN FELLOWES'S BELGRAVIA or Edna O'Brien's THE LITTLE RED CHAIRS.
Xe Sands could teach classes on intelligent pacing. Be it fiction, such as Kathleen Rooney's LILLIAN BOXFISH TAKES A WALK, or non-fiction, such as Helen Rappaport's CAUGHT IN THE REVOLUTION, Sands chooses a subtly helpful rhythm for the story that keeps me leaning in, wanting to know what comes next. Also, she acknowledges the white space between words without seeming to pause. It's a vocal feat that allows me to process the action of the most complicated plot.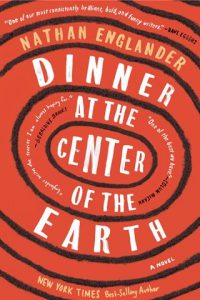 Finally, the best narrators are those who sound genuinely interested in what they're reading. I'm not sure how they manage it, given the range of good, bad, and in-between books being turned into audiobooks these days. But to those performers who sound as fascinated in hour 30 as they were at the start, I say well done and thank you. Mark Bramhall, who reads fiction and non-fiction with equal felicity, is one such performer. No matter what, he always sounds captivated by the subject, be it free-market economics or Richard Russo's short stories. Also, Bramhall's habit of unobtrusively emphasizing specific words and punctuation helps me stay on track through a long sentence or a long book. Thus, I was hooked all the way through the 40 hours of Ron Chernow's GRANT and never lost focus during Nathan Englander's dizzyingly marvelous short-story collection, DINNER AT THE CENTER OF THE EARTH.