In week 14, SYNC listeners can download to keep a historical novel with authentic roots and a nonfiction account from a witness to international history. Thank you to Recorded Books and Post Hypnotic Press for this week's free audiobooks. In addition to featuring resistance movements during World War II, both of this week's titles are works in translation.
In 28 DAYS: A Novel of Resistance in the Warsaw Ghetto, narrator Amanda Dolan guides listeners into the Warsaw Ghetto Uprising as German novelist David Safier has re-created it from his research. Great historical fiction grows from the combination of careful detail and fine storytelling. Adding Dolan's voice craft to Safier's novel, translated by Helen MacCormac, makes this audiobook a keeper. Of course, for SYNC participants who download the title to their Sora shelf this week, keep it you can. This episode from World War II offers details about resistance against the Nazis by Jewish prisoners, an element of Holocaust history that both offers a fuller view of Ghetto inhabitants beyond a simplistic role as victims and inspires contemporary political prisoners. Some of the characters are drawn from history, and others are created for this story; all face moral issues and respond to them differently. At the center, always, is the fact that youth can lead resistance against political victimization.

THE WHITE ROSE: Munich, 1942-1943, offers SYNC listeners a documentary account of another group of youthful resisters against Germany's World War II Nazis and the inspiration for post-war pacifism. Inge Scholl was the elder sister of Hans and Sophie Scholl who, as teens, helped to organize the White Rose Society in direct resistance to Naziism in their country. While the two younger siblings were arrested and murdered for their anti-Nazi work, Inge went on to inspire post-war pacifism with her writings. SYNC listeners can now hear a dramatization of her inspiring journalism, translated by Arthur R. Schultz, covering the years when Nazi Germany was at the apex of its power, performed by Elizabeth Wiley and Heather Henderson, with a full cast that includes Edoardo Ballerini, Kaylee Harwood, David Skulski, Dion Graham, Josh Bloomberg, and Paul Strikwerda. A full-cast treatment serves a reminder of the many teens and young adults who put what, for some, turned out to be deadly effort into war resistance.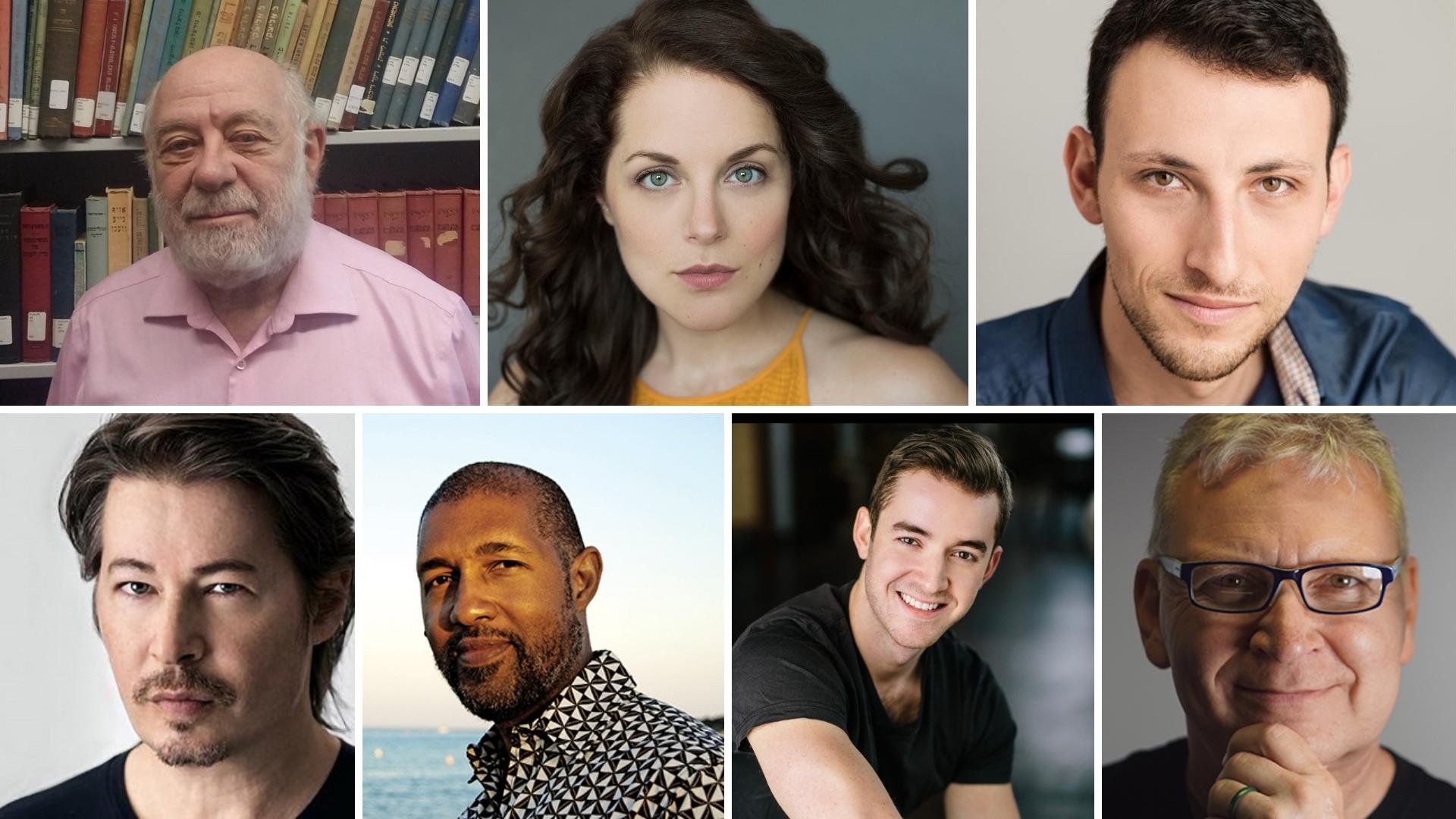 What inspires organized resistance in the face of seemingly unbeatable odds? How can young people put their energy into leading when the world seems to be in dire straits? Clearly, these questions are as lively today, for different reasons, as they were 75 years ago. Let these audiobooks encourage action here and now.
Photo of David Safier and Amanda Dolan courtesy of Recorded Books; Heather Henderson photo by Andy Nelson, Sayer Roberts by Kevin Clark, Edoardo Ballerini photo by John Maggiotto, all other photos courtesy of the narrators or Post Hypnotic Press.