Rules were made to be broken, or so the saying goes. In these five romance audiobooks, characters are willing to break a few rules for the sake of love.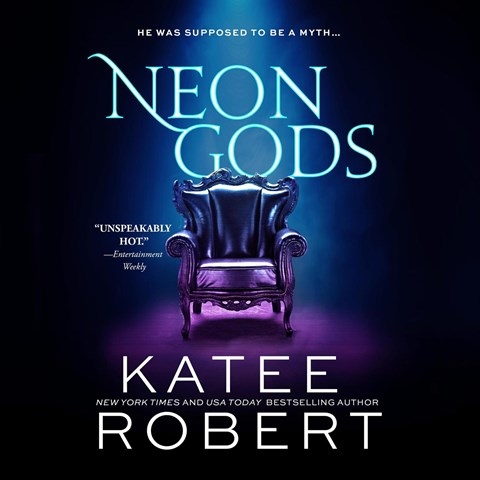 Pick someone who gets along with your family. Persephone Dimitriou immediately breaks this rule in NEON GODS (Dark Olympus, Book 1) by Katee Robert and read by Zara Hampton-Brown and Alex Moorcock. Persephone flees an arranged marriage with Zeus in favor of an arrangement with Hades in this steamy, myth-inspired political romance. Hampton-Brown gives Persephone's romantic schemings depth while Moorcock embodies Hades's brooding isolation.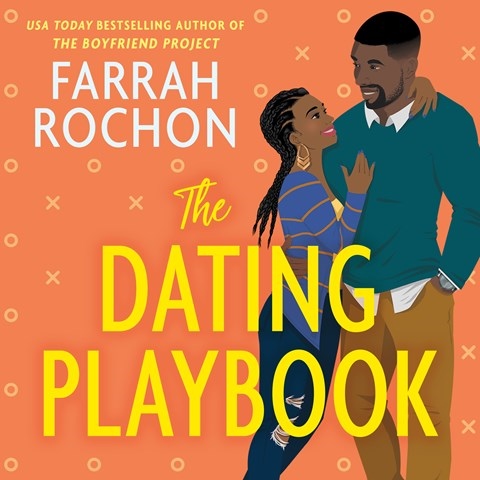 Don't mix business with pleasure. Narrator Rebecca Lee shows that a fake romance can soon become the real thing in THE DATING PLAYBOOK by Farrah Rochon. Personal trainer Taylor Powell agrees to train Jamar Dixon for a return to the NFL but their business arrangement has to remain a secret, hence the romantic cover story. Lee gives a fluid, well-paced reading with lively dialogue amplifying the chemistry, humor, and banter.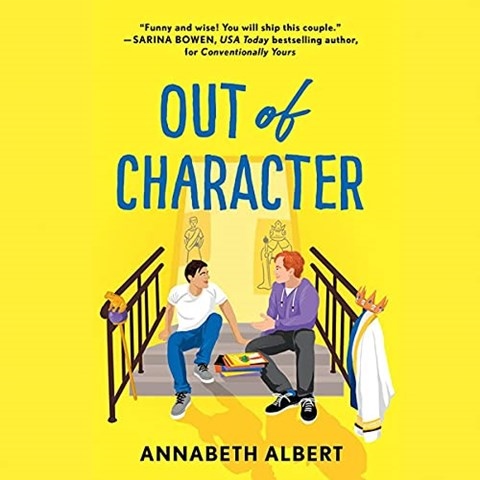 Once bitten, twice shy. Jasper should definitely know better than to have anything to do with Milo Lionetti. After all, Milo trashed their childhood friendship, and his high school crowd mocked Jasper for being gay. But, Jasper's soft heart can't help wanting to rescue Milo from a bad decision, hoping to discover Milo is a different person after all these years. Kirt Graves and Joel Froomkin narrate OUT OF CHARACTER by Annabeth Albert with sensitivity and humor. Listeners will want to grab the first audio in the series—CONVENTIONALLY YOURS—even if OUT OF CHARACTER does stand on its own.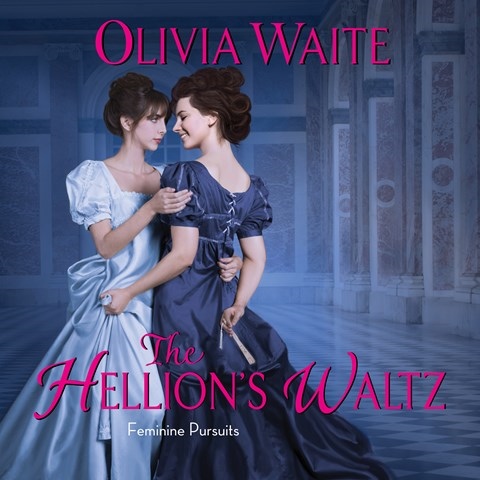 Keep your guard up. In THE HELLION'S WALTZ by Olivia Waite, Sophie Roseingrave has learned to be wary after a con took her family business. Now Sophie is leery of the stunning silk weaver Madeline Crewe, even if Madeline is determined to get on her good side. Narrator Morag Sims balances the adventurous, historical, and romantic elements with a British accent that bends into entertaining character voices of those living in Waite's small town of Carrisford.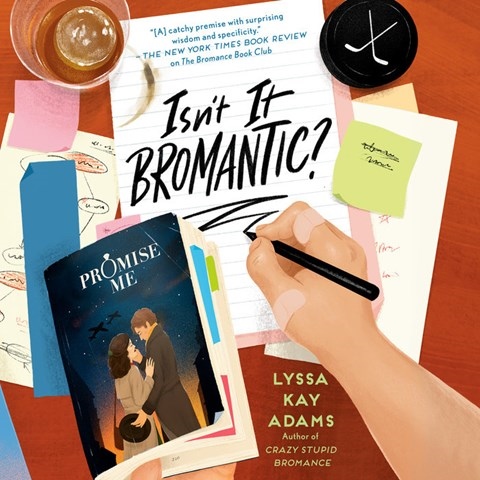 Guys don't ever read romance . . . or do they? Vlad decides to seek advice from his romance-reading group of guy friends to repair his marriage in ISN'T IT BROMANTIC? by Lyssa Kay Adams and read by Andrew Eiden. Eiden is comfortable with Russian and Southern accents in this non-traditional, hilarious courtship romance that wraps up Adam's four-audio series.