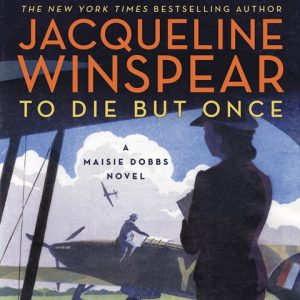 Bold, brave, fierce women—amateur sleuths, trained medical professionals, photographers, and spies are the heroines in the historical mysteries that come to mind in celebration of International Women's History Month (March).  Well-researched, well-written, and well-narrated, these audiobooks provide listeners with an illuminating and inspiring view into the challenges facing women in recent history.
The first and second world wars seem particularly rich as the inspiration for women mystery authors writing lead women characters.  Jacqueline Winspear's Maisie Dobbs series takes us on a journey from 1913 through the latest entry, TO DIE BUT ONCE, taking place in the beginning of WWII. While Maisie Dobbs, a private investigator and psychologist, unravels serious crimes, she also provides insights into the emotions of ordinary people trying to get on with their lives under the shadow of war. Earphones Award winner Orlagh Cassidy has become the voice of Maisie Dobbs and the associates who surround her.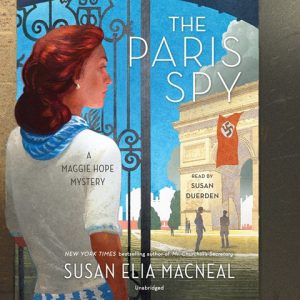 The latest in Susan Elia MacNeal's Maggie Hope series, THE PARIS SPY, has Maggie being dropped into Nazi-occupied Paris. Narrator Susan Duerden shows her talent in taking on multiple accents of real and imaginary people and building the real tension that lies in a fear-drenched setting. Author MacNeal draws attention to the fact that the women who risked their lives to go behind enemy lines were never compensated or recognized like their male counterparts were.
Moving back in time, Laura Joh Rohland's second book in the Victorian Mystery series, A MORTAL LIKENESS, read by Alex Tregear, provides insight into women's roles in Victorian London through the eyes of a female photographer turned PI who enhances her income by taking erotic photographs and also post-mortem photographs eerily popular in the Victorian age.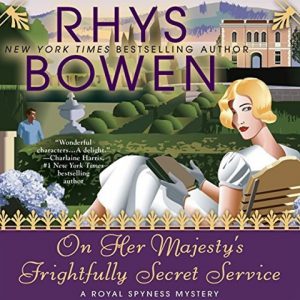 On the lighter side, Rhys Bowen, in ON HER MAJESTY'S FRIGHTFULLY SECRET SERVICE, provides a fun jaunt into the life of Lady Georgiana, who frequently finds herself in the midst of distantly-related royalty, solving crimes with a host of quirky friends. Fans of the Netflix series The Crown will enjoy this alternate perspective on the comings and goings of the 1930s House of Windsor. Sadly, Golden Voice, Audies, and Earphones Award-winning narrator, Katherine Kellgren, who used her brilliant talents in accents, humor, and tone to keep listeners entertained, passed away in January 2018. Through her legacy of hundreds of audiobooks, listeners can still enjoy the power of Kellgren's voice to convey character.
I realize that all my selections are based "across the pond." Perhaps that is because I am heading to the UK shortly. I am looking forward to sharing with you my journey in the footsteps of mystery authors and narrators who have brought that part of the world right into the ears of listeners everywhere.