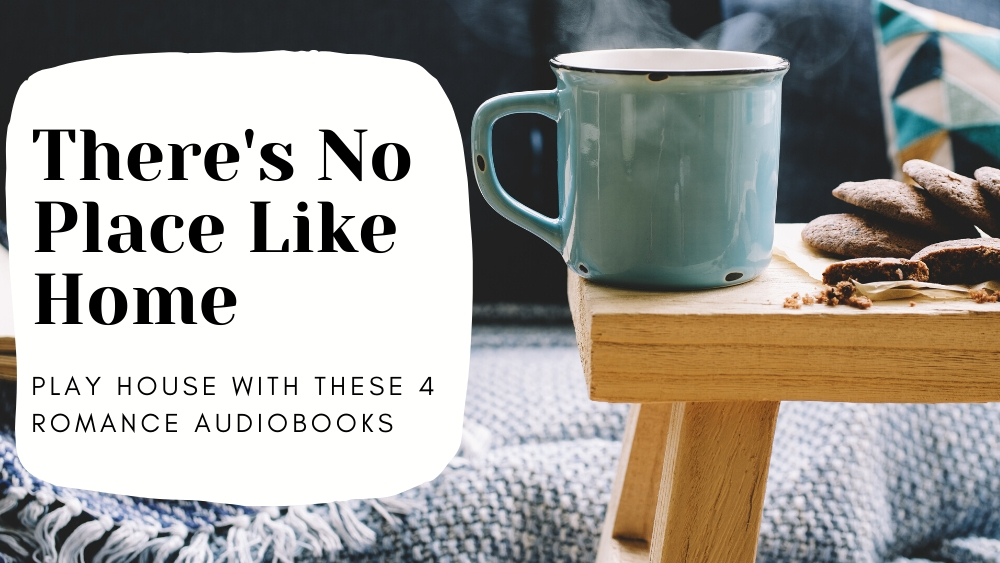 It's the New Year (although everyone is still very confused about what day of the week it is). Your home, perhaps recently the scene of scads of visiting family and dinners that covered several folding tables (or maybe that's just mine), is once again your haven of serenity. I covet the quiet spaces of January as a welcome relief from the hectic frenzy of December. 2019 is over, and the rare concept of spare time has reappeared like a lovely winter blossom. In January, you can curl up in a cozy corner with your pets, your hobbies, and your bright, shiny New Year's Resolution to listen to more audiobooks. What bliss! So this is the perfect time for romance with a homey setting. Here are four romance audiobooks that will convince you that there's no place like home. Love your 2020 listening — we can't wait to recommend new listens for you.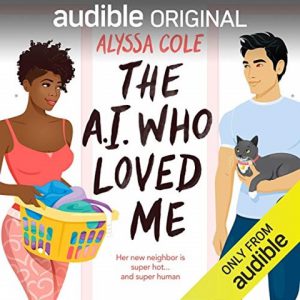 THE A.I. WHO LOVED ME
by Alyssa Cole, read by Regina Hall, Mindy Kaling, Feodor Chin, Therese Plummer, Dina Pearlman, Neil Hellegers, Adenrele Ojo, Kyla Garcia
Audible, Inc.
Trinity Jordan works from home and works to recover from a serious accident, all the while intrigued by her unusual new neighbor, Li Wei. But wait, he's not quite human, you say? Tell me more! THE A.I. WHO LOVED ME features a multi-voiced narration led by Regina Hall as Trinity Jordan and Feodor Chin as Li Wei (plus there's a Mindy Kaling cameo). The sound effects bump up the audio experience, and the large cast meshes very well together thanks to Hall's narrative leadership. Hall's presence gives the audio consistency and allows the additional voices to add interest without overwhelming Hall and Chin's romantic narration.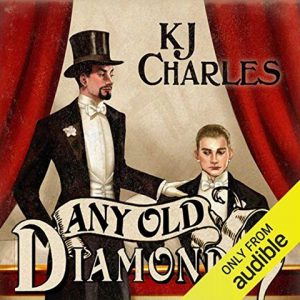 ANY OLD DIAMONDS
by KJ Charles, read by Cornell Collins
Audible, Inc.
Your home is your castle. In ANY OLD DIAMONDS, that can be taken literally! The Duke of Ilvar's disgruntled son Alec decides to get back at dear old dad by stealing a valuable diamond parure from his father's castle. He hires jewel thief Jerry to get the job done — and their opposites attract romance makes things slightly more complicated. Collins's elegant British accent is pure bliss, deep and rich with hints of self-mocking humor.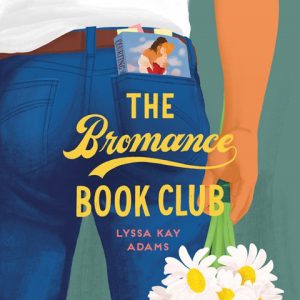 THE BROMANCE BOOK CLUB
by Lyssa Kay Adams, read by Maxwell Caulfield, Andrew Eiden
Penguin Audio
AudioFile Earphones Award
You know things aren't okay at home when your wife of three years confesses to la grand pretense in the bedroom. Gavin fears his marriage to Thea is on the rocks, so he seeks support from a men's book group and the romances they read. Eiden voices Gavin while Caulfield acts the part of "The Count" — the romance novel hero whose storyline informs Gavin's efforts to save his marriage. Adams's fun concept works so well on audio thanks to Eiden's sensitive portrayal of both Gavin and Thea.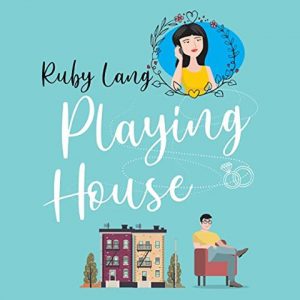 PLAYING HOUSE: Uptown, Book 1
by Ruby Lang, read by Emily Woo Zeller
Brilliance Audio
Oliver and Fay, both recently laid low by difficult life circumstances, team up to play house as they tour architectural gems under the guise of a fake relationship. Zeller's low voice slides down the bannisters and across the marble floors of this upscale real estate romance. Listeners will hear the hints of humor that shade Zeller's narration — there's no hiding the delight Oliver and Fay feel while house hunting together.