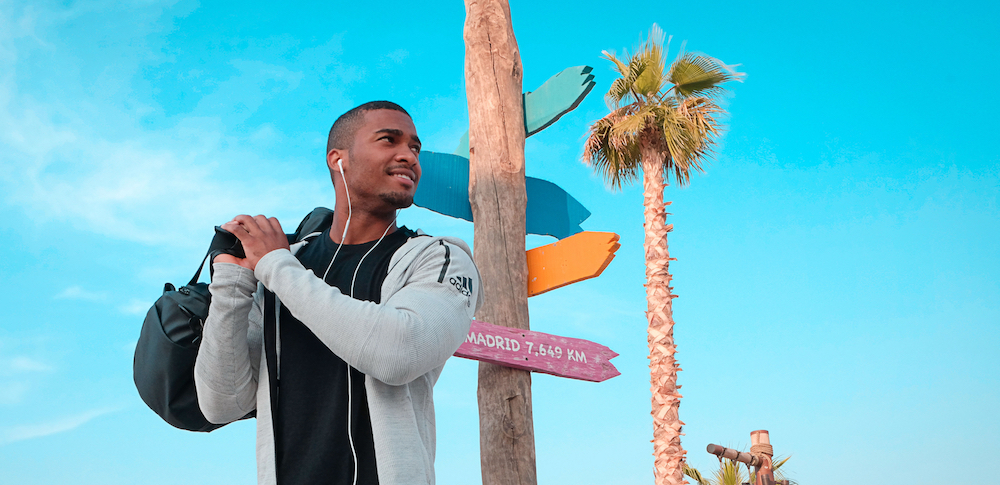 Memorial Day signals the start of the summer season—gardening, picnics, barbecue grills, swatting mosquitoes, splashing in the pool, fireworks, beaches, bike rides, sunburns, baseball, mowing the lawn. And, ahh—sipping lemonade while lying in a hammock listening to an audiobook. Today's Audio Adventures celebrate summer listening experiences to sink into with your ears.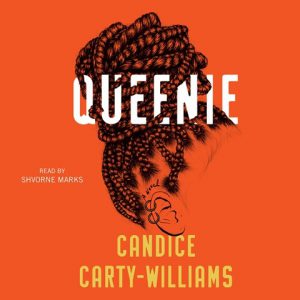 QUEENIE by Candice Carty-Williams is rumored to be BRIDGET JONES'S DIARY for a new generation. Narrated by Shvorne Marks in a powerhouse performance, it's the tale of 25-year-old Queenie, a Jamaican Brit who lives in London, navigates white culture while working at a major newspaper, and generally launches herself at life. The disasters, triumphs, good and bad hook-ups, and sustaining friendships with gal pals are cringe-worthy, hysterical, and occasionally heartbreaking. They'll also leave you cheering. As will Marks's ability to channel absolutely everyone.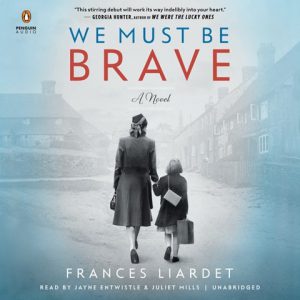 I love to disappear into a great piece of historical fiction. Frances Liardet's WE MUST BE BRAVE is my choice this summer. Narrated by Jayne Entwistle and Juliet Mills in Earphones Award-winning performances, the story starts in WWII England, when a childless village woman takes in a 4-year-old refugee from the London bombing. It's wonderful and bucolic, yet they are separated when the child's father appears. The two meet again in 2010, in what our reviewer called "a conclusion that is satisfying without being sentimental."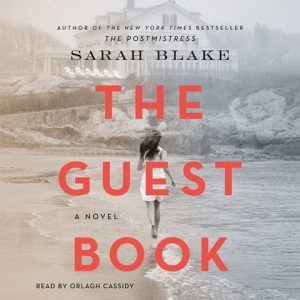 Sarah Blake's rewarding and thought-provoking family saga, THE GUEST BOOK, also touches on WWII—this time from the American viewpoint, and the refugees are German Jews. Orlagh Cassidy's Earphones Award narration kept me glued to my earbuds, often far too late at night, for she reads the lapidary prose exquisitely. You can visualize me lying wide awake in the dark as I followed the complexities of the Milton family of New York and Maine from 1936 until today. It's the death of Kitty and Ogden Milton's first-born toddler, and Kitty's subsequent refusal to help another mother in need, that set the repercussions rolling across three generations. Wow.
Now for a couple of love stories. First, close your eyes and remember your first summer kiss. I hope it was sweet. (Mine involved a fellow on whom I had the most enormous crush. I tingled all the way to my toes.)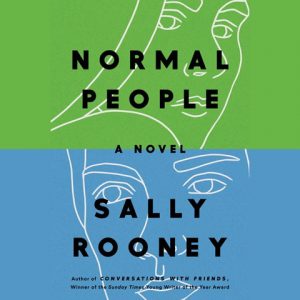 Let's start with Sally Rooney's NORMAL PEOPLE, which was long-listed for the Man Booker Prize. Rooney has been heralded as the spokesperson for the millennial generation, and Aoife McMahon's Earphones Award rendition adds sympathy and extra crackle to her quick, edgy writing. Delighting in McMahon's audio performance also means that you won't be irritated by the book's lack of dialogue quotation marks. The couple that we're rooting for are Connell and Marianne. Smart and awkward Irish schoolmates, they navigate a world of difference as they make their way oh-so-satisfyingly toward each other.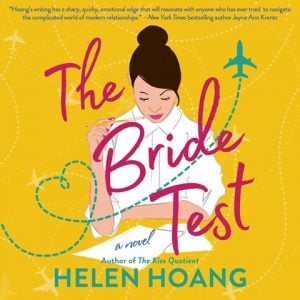 The couple in Helen Hoang's thoroughly romantic novel, THE BRIDE TEST, brings Esme Tran literally across the world from Vietnam to America to meet Khai Diep, who's convinced that he'll never have feelings for anyone. But Esme has other plans. As in Hoang's bestselling THE KISS QUOTIENT, autism is part of the story, and Emily Woo Zeller's Earphones Award performance sensitively voices the different ways in which the characters process emotion as they tiptoe toward love.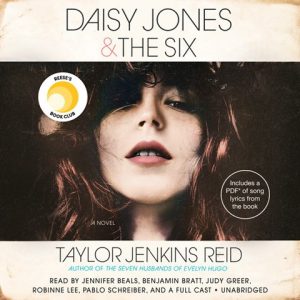 Finally, it can't be summer without some rock 'n' roll. Taylor Jenkins Reid's amazing novel, DAISY JONES & THE SIX, drops us into a heady whirlwind of 1970s sex, drugs, and deafening music as we follow the rise and break-up of super-talented Daisy and her band. The propulsive, thrill-inducing ride is voiced by Jennifer Beals, Benjamin Bratt, Judy Greer, Pablo Schreiber, Ari Fliakos, January LaVoy, Julia Whelan, and a Full Cast in an Earphones Award-winning group performance. Go ahead, make that hammock swing as you rock out. Summer has arrived.