As I approach my forties, I find myself drawn to books that explore all of life's continual surprises and disappointments. My favorite books from the last few months are the ones that aren't afraid to delve into the murky middle—even if they're not about middle age. These three audiobooks are all about the messy middle: of life, marriage, friendships, career, and more. They all explore the idea that we never really arrive, that there is always a new tangle, another adventure, a fresh heartbreak, an unexpected journey. As much as we'd sometimes like it to be otherwise, life keeps on spinning. There's something comforting and refreshing about listening to books that acknowledge all that ongoing messiness.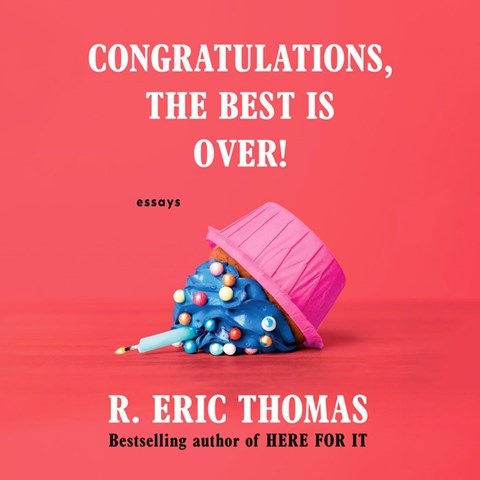 In his newest essay collection, CONGRATULATIONS, THE BEST IS OVER!, R. Eric Thomas writes beautifully and openly about what happens after—after his wedding, after publishing his first book, after moving back to his hometown, after the death of his father-in-law. His narration is irresistible, and his background in theater is clear: He delivers jokes with perfect timing, infuses his voice with a range of emotion, and speaks so conversationally, and with such obvious warmth and honesty, that it's hard not to feel like you're watching him perform live. He effortlessly blends humor and wisdom in essays about his husband digging a pond in their backyard, getting engaged on a mountaintop, making new friends during the pandemic, going to therapy, moving to the suburbs, and more. This is an exuberant book about being in your thirties and still feeling like a mess. Witnessing Thomas work through challenges, make space for grief, and revel in love, art, and family will make anyone listening feel less alone.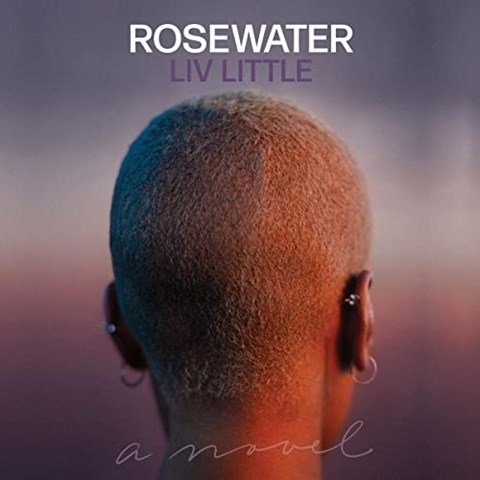 Thomas writes about the messy middle of his thirties and early forties, but being in your twenties, is, of course, another kind of messy middle. Liv Little's debut novel ROSEWATER is a fantastic example of what it means to come of age at any time—the protagonist goes through an intense period of reckoning and reimagining in her late twenties. Narrator Suhaiyla Hippolyte brings Elsie to life in a quiet, undramatic performance which perfectly matches the everyday nature of this novel. Elsie is a Black queer poet living in London. She scrapes by working at a bar but dreams of a life devoted to art. When circumstances force her to move in with her childhood best friend, she begins questioning her routines, her romantic entanglements, and her aspirations. Hippolyte captures all the rhythms of Elise's life: phone calls with her grandma, evenings spent joking with coworkers, fraught but tender conversations with her best friend and housemate. Her lively, emotional reading of Elsie's slam poetry adds depth to the production.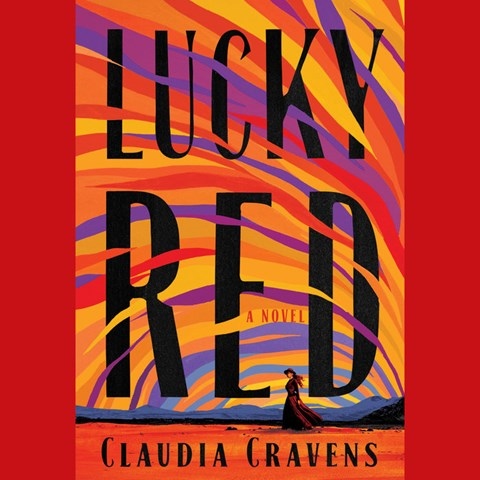 LUCKY RED, Claudia Cravens's rollicking queer Western about a Kansas City brothel in the 1870s, is a slightly more traditional coming-of-age story. Alone after her father dies of a snakebite, sixteen-year-old Bridget makes her way to Dodge City and finds work at the Buffalo Queen, a brothel run by two tough but protective women. At the Queen, Bridget experiences many firsts, from having enough to eat to falling in love and getting her heart broken. Elena Rey gives a fantastic, almost cinematic performance. She voices Bridget with a light drawl that oscillates through all the contradictory emotions she experiences as she slowly comes into herself: wonder, infatuation, heartbreak, anger, joy. Rey also excels in her portrayal of side characters, including the famed female gunslinger, Spartan Lee; the town's sheriff; the owners of the Buffalo Queen; and the many women who live and work there. Through the lives of these very specific characters, Cravens explores how coming of age is often a lifelong project. Everyone, including Bridget, is in the messy middle of something. And though this isn't a typical Western, there is plenty of adventure. Pair that with a nuanced exploration of power, betrayal, and queer desire, and you have an unforgettable audiobook.