It was a thrill to attend Thrillerfest XVII in person in Midtown Manhattan in early June. As with so many other events, the conference had been held virtually the past two years. While there are certainly advantages to going virtual, there is no substitute for being in a ballroom filled with thriller/mystery writers, many who are your favorites. You can find the full program online.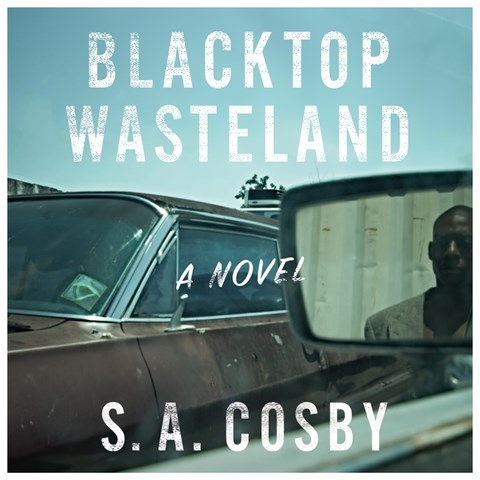 For audiophiles, one of the most interesting sessions was a panel on the collaboration between ITW (International Thriller Writers—the sponsors of Thrillerfest) and Audible to produce an original: BIRDS OF PREY. A group of best-selling thriller writers responded to the challenge by their colleague, author Harlan Coben, to pick a bird of prey and use it as the basis for an original story. The panel at Thrillerfest, moderated by Steve Feldberg, VP, Audible Originals, included, C.J. Box, S.A. Cosby, Heather Graham, and Greg Hurwitz. Listeners will have to wait until October 6 for BIRDS OF PREY. Panelists revealed their interest in audiobooks. One standout comment was from S.A. Cosby, who said that Earphones Award-winner Adam Lazarre-White's performance of his protagonist "Bug" in BLACKTOP WASTELAND gave him chills, because that was how Bug sounded in his head.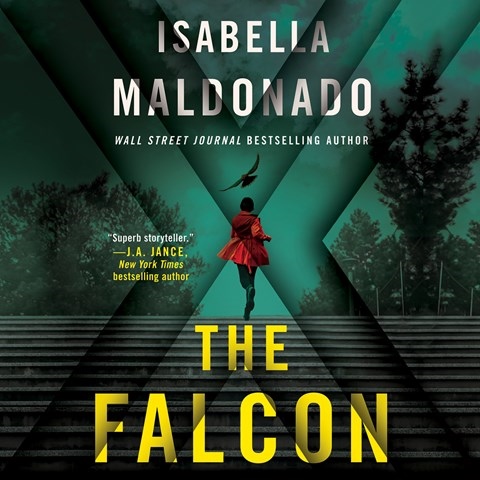 The panel on going from print to screen, moderated by Karin Slaughter, included Karen Dione, Alex Finlay, Mark Greaney, Isabella Maldonado, Mathew Quirk , and Veronica Roth. The amount of talent in the room was impressive. Karen Dionne talked about THE MARSH KING'S DAUGHTER, narrated by Emily Rankin, which will soon be brought to the screen. Isabella Maldonado, who retired as the Fairfax County Police Department Commander of Special Investigations and Forensics, now writes the bestselling series featuring FBI Special Agent Nina Guerrera. The latest audiobook in the series, THE FALCON, narrated by Roxanne Hernandez, was just released. The big news is that this series is being adapted for a Netflix feature film starring Jennifer Lopez.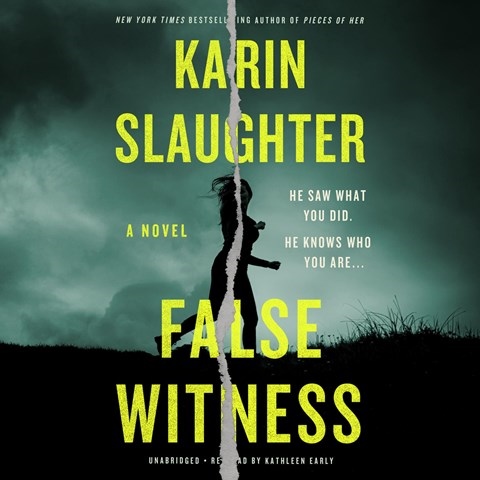 One of the big revelations for me from this session is that serious and successful bestselling writer Karin Slaughter is seriously funny. Her latest thriller audiobook, FALSE WITNESS is narrated by Kathleen Early. Slaughter has a wicked sense of humor, which served her well as moderator of this panel, and for her one-on-one interview with Veronica Roth, YA fantasy author of the Divergent series. Note that the first audiobooks in the series are read by Emma Galvin and are Earphones Award winners.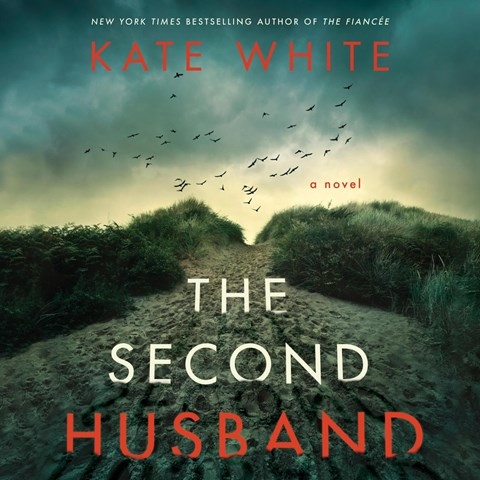 After attending a session on psychological thrillers, I had the opportunity to chat briefly with Kate White, whose latest audiobook, THE SECOND HUSBAND, narrated by Leslie Howard, is being released this month. White indicated that she does get involved in the selection of narrators for her audiobooks. She said that she actually requests the potential narrators to send samples of them performing her book. That way she can better match the characters to the voices as she hears them.
Another outstanding panel was Meet the Masters: Past and Present ThrillerMasters. The panel featured Diana Gabaldon, author of the Outlander series. Audiobook 9 of the series, GO TELL THE BEES THAT I AM GONE, performed by Davina Porter, is an Earphones Award Winner. Another panelist, R.L. Stine, bestselling author of YA and children's books including the GOOSEBUMPS series, responding to a question about fan feedback, said that he received a letter from a young boy who wrote: "Mr. Stine I have read 40 of your books. They are boring." The third panelist, Heather Graham, whose 35th audiobook in her paranormal/suspense/romance is THE UNKNOWN, read by Roger Wayne, talked about how readers are smart, and you always have to keep that in mind.
On Saturday evening, the Thriller Awards were announced. You can find the full list of categories nominees and winners online. As our interest is audiobooks, I will share below the nominees for Best Audiobook: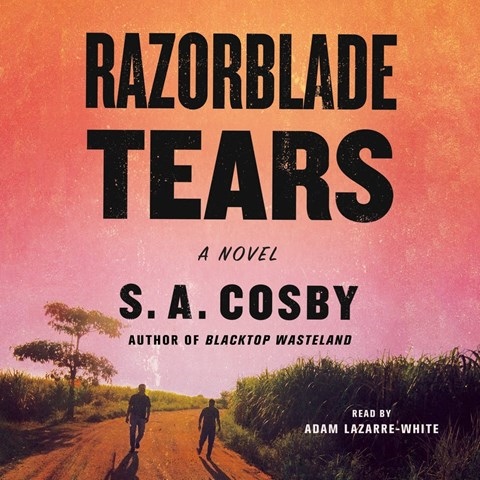 S.A. Cosby, RAZORBLADE TEARS, narrated by Adam Lazarre-White
Samantha Downing, SLEEPING DOGS LIE, narrated by Melanie Nicholls-King and Lindsey Dorcus
Rachel Howzell Hall, HOW IT ENDS, narrated by Joniece Abbott-Pratt
Greg Hurwitz, PRODIGAL SON, narrated by Scott Brick
Nadine Matheson, THE JIGSAW MAN, narrated by Davine Henry
And the winner was . . . RAZORBLADE TEARS. Congratulations!