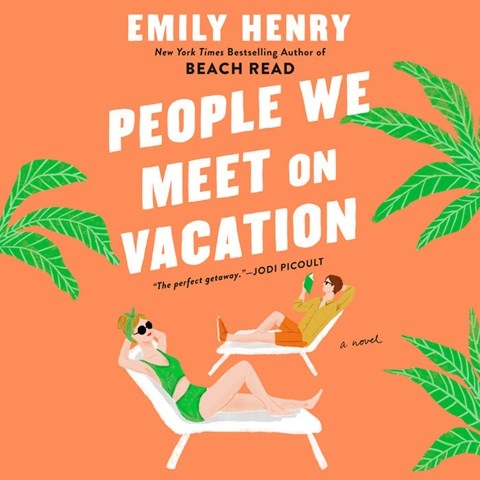 Given how many people plan to take a vacation this summer, it's the perfect time to celebrate love on the move. Whether you're traveling by car, train, boat, or, ahem, horse, we've got a romance to match your summer mode of transportation. Let's start with Emily Henry's long-awaited sophomore novel PEOPLE WE MEET ON VACATION, which gets star treatment from narrator Julia Whelan and features some memorable travels by car. Add in a friends-to-lovers story and some opposites attracting, and you've got a winning combination in this Earphones Award-winning audio—along with many dreamy vacations to imagine.
Two if by sea? Pick up HOW TO FIND A PRINCESS by Alyssa Cole and narrated by Karen Chilton. Makeda and Bez agree to a fake marriage aboard a cargo ship so that Princess Makeda can safely reach her family's island. And can I also recommend FLOAT PLAN by Trish Doller, read by Sarah Naughton? Anna's sad, solitary Caribbean sail becomes much more interesting after she hires Irish sailor Keane to assist with all things nautical.
Three if by land! Let's go old-school with some horsepower and THE QUEER PRINCIPLES OF KIT WEBB by Cat Sebastian and read by Joel Leslie. Kit Webb refuses to give up his coffee shop to return to his old life as a highwayman, even if the person asking is as irresistible as foppish Percy, Lord Holland. Instead, Kit agrees to teach Percy what he needs to commit a crucial theft himself. And listeners should not miss the highly anticipated and Earphones Award-winning retro romance ONE LAST STOP by Casey McQuiston, read by Natalie Naudus. New York City subways serve as the backdrop to this time-travel romance between August and her love interest Jane, who has been stuck in a time warp on the Q train since the 1970s.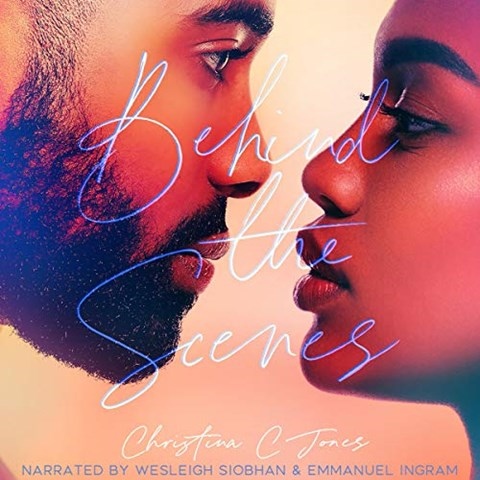 I can't resist including BEHIND THE SCENES by Christina C. Jones and read by Wesleigh Siobhan and Emmanual Ingram. The sizzling workplace romance between Logan and Pierre starts with a late-night fender bender and instant attraction—just the type of attraction listeners will feel for Siobhan and Ingram's audio chemistry.
However you're getting around this summer, be sure to take some great romance audiobooks like these with you.