Spring is here. And so is spring fever, only intensified by two years of travel limitations. So once again, I am turning to audiobooks to transport me to faraway places.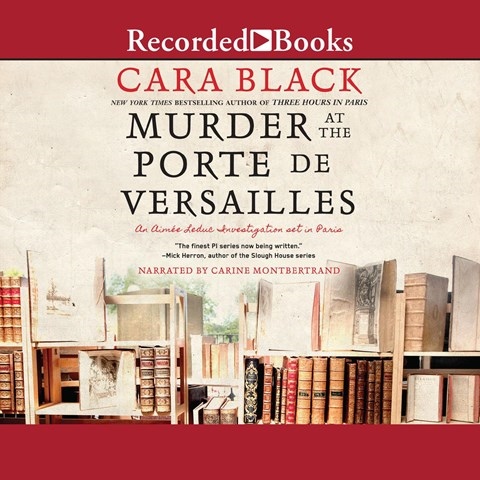 In the 20th addition to her Aimée Leduc series, MURDER AT THE PORTE DE VERSAILLES, Cara Black, with the masterful narration of Carine Montbertrand, will transport you to Paris in the months after 9/11. Montbertrand, who has French and American lineage and who studied acting in France, is perfectly positioned to narrate the story which is studded with French names, places, and phrases. Each audiobook in the series focuses on a different area of Paris, filling in details of setting and history. I kept pulling up my Google map of Paris to follow Aimee on her adventures. Black's descriptions of the various locations, coupled with Montbertrand's narration, will really draw you into P.I. Aimée Leduc's world. A note of caution: The number of characters and the complexity of relationships and backstories might be challenging for those not familiar with the series.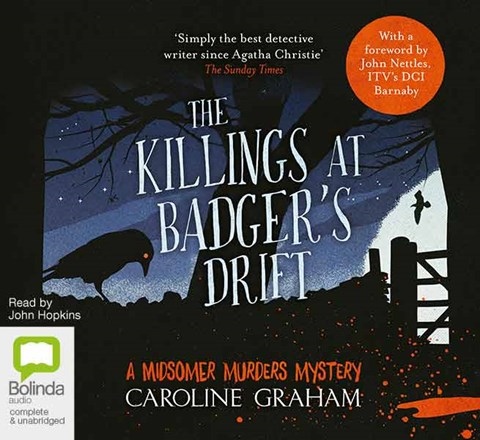 Mystery audiophiles might also be fans of ITV's Midsomer Murders. We now have narrator John Hopkins performing an Earphones Award-winning narration of the first audiobook that the TV series is based on, THE KILLINGS AT BADGER'S DRIFT. The book, written by Caroline Graham, was originally published in 1987. As a real bonus, John Nettles, who plays Chief Inspector Tom Barnaby in about the first 13 years of the TV episodes, contributes a foreword providing background on his involvement in the series and why listening to or reading the original books is so worthwhile. This audiobook will transport you to the outwardly idyllic world of Midsomer—a delightfully picturesque, fictional region in the English countryside. This is one of the first of the now many offerings that pulls back the curtain to reveal the depth of treachery in what seem like bucolic small villages. Hopkins returns to narrate Book 2 in the series, DEATH OF A HOLLOW MAN, due out in June 2022.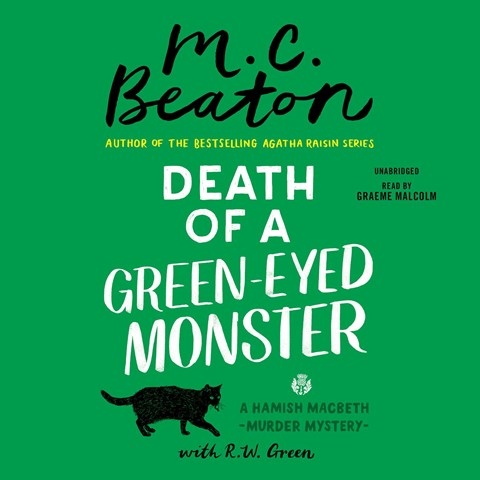 Heading north to the Scottish Highlands, fans of Hamish Macbeth will enjoy the 34th addition to the series, DEATH OF A GREEN-EYED MONSTER, performed by Graeme Malcolm. Like Midsomer Murders, Hamish Macbeth and the characters (and I do mean characters!) of Lochdubh, Scotland, have become popular via the TV series. This addition, published after author M.C. Beaton's death in 2019, was written with R.W. Green. Scottish-born actor Malcolm applies a light touch to the Scottish brogue and is very effective at differentiating characters with various accents. For me, a key attraction to the audiobook is the description of various places in the Highlands. Haven't been there yet, but it is high on my "to visit" list.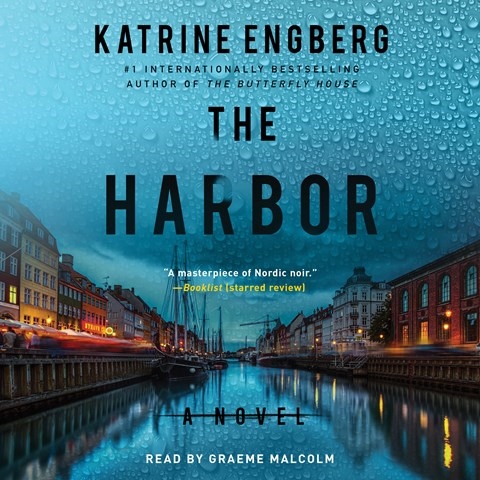 Sticking with narrator Graeme Malcolm, we delve into Nordic Noir territory with Katrine Engberg's THE HARBOR, Book 3 in the Kørner and Werner series. It's a tribute to Malcom's talent that he has had such success in voicing Danish police procedurals—he earned an Earphones Award for his narration of this audiobook. Two police detectives, Jeppe Kørner and Anette Werner, investigate the disappearance of a fifteen-year-old boy. Engberg's description of Copenhagen and its harbor will draw listeners into this atmospheric, dark police procedural.
Until I once again start traveling in earnest, I will continue to explore the world through audiobooks. Won't you join me?