Travel the exclusive circuit of international mixed martial arts fighting in Deborah Fletcher Mello's series opener, GUILTY PLEASURES.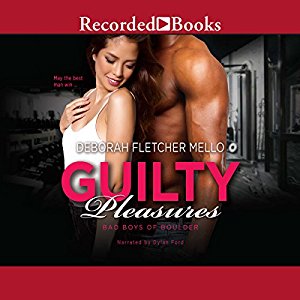 GUILTY PLEASURES: Bad Boys of Boulder, Book 1
Deborah Fletcher Mello, read by Dylan Ford
Recorded Books
Narrator Dylan Ford evokes the competitive gym culture that Alexander and his brother Zachary dominate. Alexander's love interest, Sarai, is a strong female character whose sense of humor emerges in the audiobook. Ford's characterizations give Mello's romance realistic grounding. Read my full review here!
Alexander's brother has his own story in Mello's recently released PERFECT PLEASURES, so stay tuned!