Okay, Twilight fans. She's back. And there aren't any vampires, but it doesn't matter — narrator Ellen Archer will have your hair standing on end anyway. Archer introduces Stephenie Meyer's unlikely couple: a woman who can get a man to do anything — using her lethal stash of chemicals — and the man who has the information she'd die to know. Further essential information: There's a genius dog in the story. Need I say more?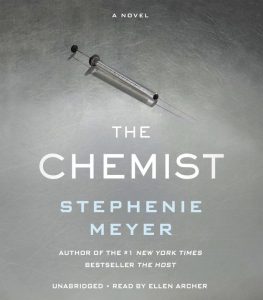 THE CHEMIST
by Stephenie Meyer, read by Ellen Archer
Hachette Audio
Earphones Award Winner
If you have ever avoided pressing the play button for fear a favorite character won't survive the chapter, THE CHEMIST is not going to be a comfortable listening experience. Ellen soon signals that Meyer's characters are on borrowed time. Pack your go bag and enter Meyer's breathless romantic suspense. Listen to a sound clip and read our full review here!
AudioFile goes Behind the Mic to hear from Ellen Archer about THE CHEMIST.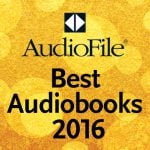 AudioFile
2016 Best Audiobooks
Award Winner