These days, if you live in the East (or Midwest or Mid-Atlantic or Northwest), you can't look at a short-sleeved shirt without a faint feeling of nausea. We escaped the last snowstorm when cold air sat on top of us and pushed the snow out to sea but we're due to get a couple more and they say, the polar vortex is breaking up through the end of February. (Translation: Snow. Lots of snow.) In my personal opinion, one of the things that makes bitter cold more bearable is connecting with friends and having a great time. You know that friend who always erases your bad mood and makes you laugh out loud? You get their call, email, or text, and suddenly you're smiling? Well, welcome to the audiobook version of that with these humorous rom-coms! Insta-friendship coming right up with these fun, flirty titles.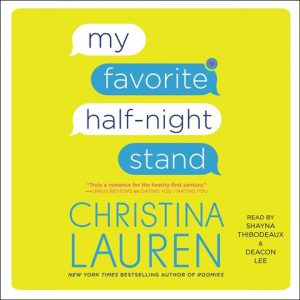 MY FAVORITE HALF-NIGHT STAND
by Christina Lauren
Read by Shayna Thibodeaux , Deacon Lee
From the same team that brought you Lauren's DATING YOU, HATING YOU comes MY FAVORITE HALF-NIGHT STAND. I love the premise — five smarty-pants college professors try online dating with comic results in this friends-with-benefits set up. Expect sexy conversation and clever scenarios. Narrator Deacon Lee lets the humor sneak up on you in the best way, and Shayna Thibodeaux's delivery feels fresh and modern and confidential. And her natural conversation is tip-top!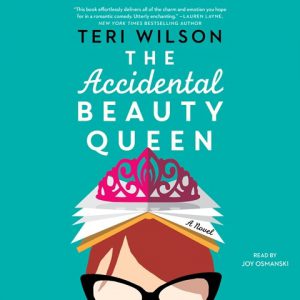 THE ACCIDENTAL BEAUTY QUEEN
by Teri Wilson
read by Joy Osmanski
Twins switching places?? I love this trope. Charlotte the school librarian has to take her sister's place in a pageant competition in Orlando, Florida—something for which, of course, she has no natural aptitude. Narrator Joy Osmanski embraces the plot with a voice that emphasizes the fun and whimsy of Orlando's fanfiction culture and Wilson's situational comedy. Osmanski emphasizes words to draw attention to the ridiculous and takes her time phrasing Charlotte's self-deprecating thoughts.
And here are a couple more comedic romances we have listened to recently and recommend: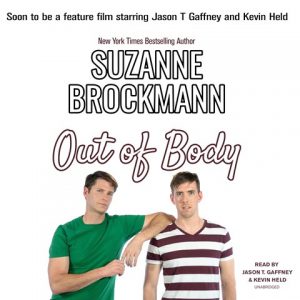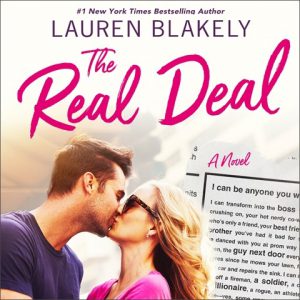 OUT OF BODY by Suzanne Brockman, read by Jason T. Gaffney and Kevin Held
THE REAL DEAL by Lauren Blakely, read by Erin Mallon and Zachary Webber
Let us know which romantic comedies you've been laughing along with in the comments!